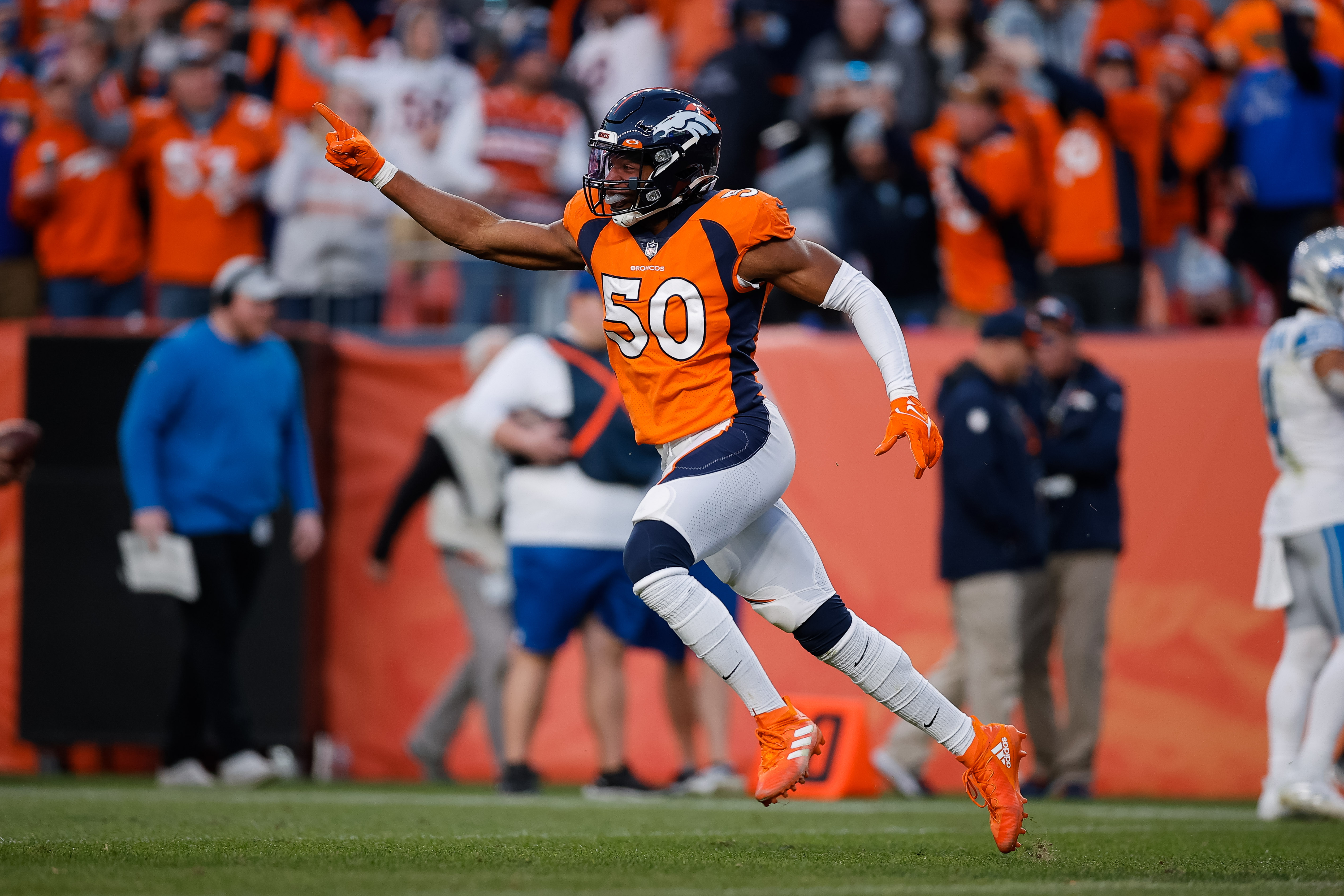 In 2021, with a linebacker room plagued by injuries, the Denver Broncos were forced to turn to Jonas Griffith — a second-year undrafted free agent out of Indiana State — and might've stumbled onto a potential star.
"You kind of have an illusion of like, 'I can do this.' But when you actually do it, that's a little bit different," Griffith said of getting that first starting experience. "But I would say that was a big thing for me, going out there and doing it and proving it to myself that I could do it. I feel like that was huge for me and a big confidence booster going into the offseason."
Griffith wowed down the stretch, and now, with Alexander Johnson and Kenny Young out of the building, and Baron Browning transitioning to edge-rushing, the door is open for Griffith to snag a much larger role with the team in 2022.
"Every day is a competition," Griffith said, as he battles to continue to climb the depth chart. "I don't think I have anything solidified. Every day is an opportunity for me to show this coaching staff what I can do and to improve every day."
As good as his 2021 season was, that mindsight of constantly looking to improve should serve Griffith well. Being the remarkable athlete that he is, Griffith has dedicated himself to improving his ability to read the offense this offseason.
"I had a lot of improvements that I wrote down after watching my film from last year," Griffith told the press on Friday. "Just offensive formation recognition and things like that and just knowing what they're going to do before it happens. Talking to guys like Josey [Jewell] and things like that have helped out."