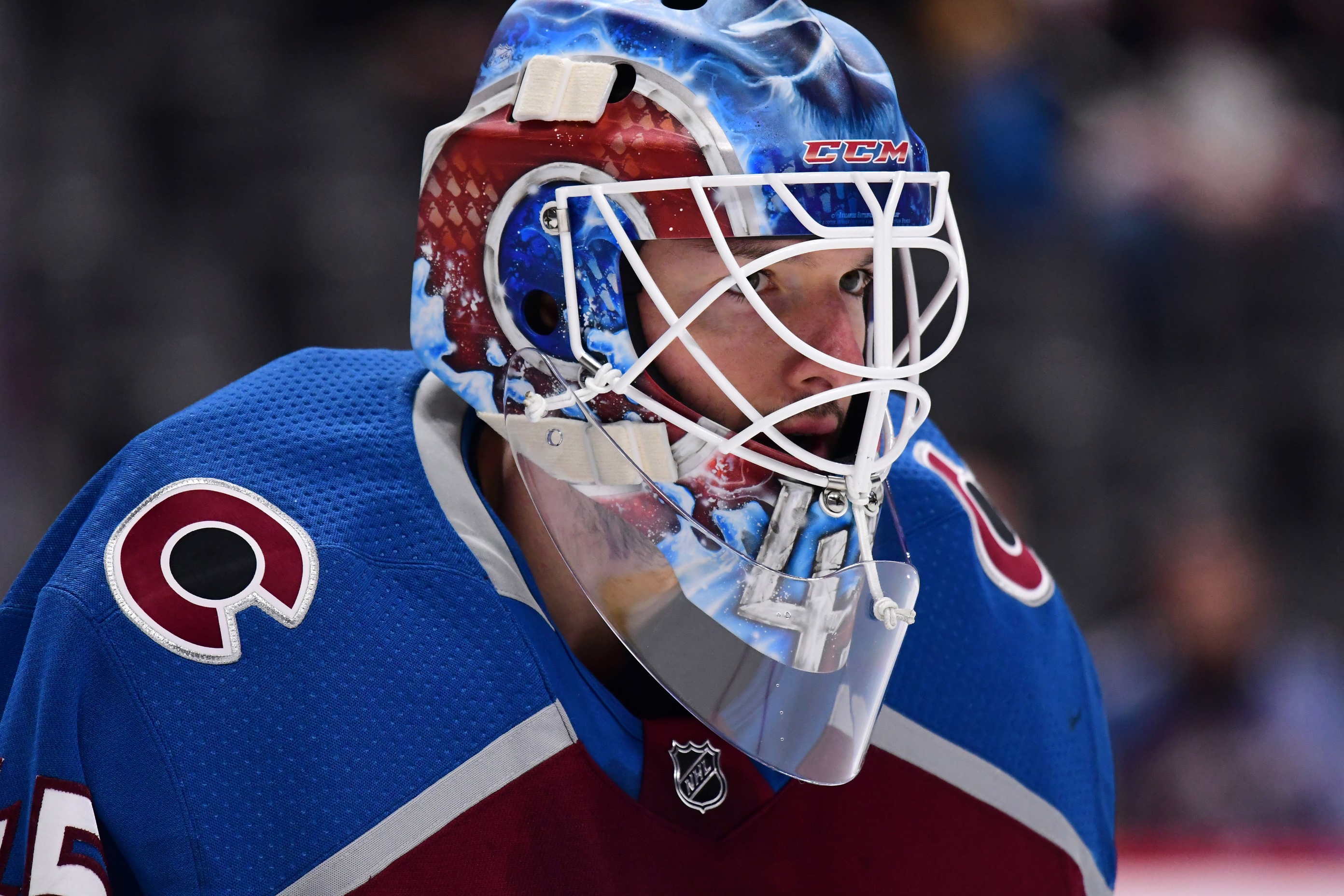 Following the 2-0 Avalanche victory over the Columbus Blue Jackets Thursday night, Avs goaltender Jonathan Bernier admitted he didn't feel like he played too well. However, Bernier completed a 34-save shutout which was Bernier's 16th shutout of his career and second of the season.
"To be honest, it wasn't a game where I felt great," Bernier said following the victory. "I thought I was giving up a lot of rebounds, but it was just one of those nights where its hard to find puck and things like that, so you're just trying to be in good position, seal the bottom, things like that."
"I don't think I was as sharp as a lot of games I've played this year."
Bernier was able to hold off an 18-shot bombardment in the third period, as the Avalanche were outshot 18-7 in the final twenty minutes and 34-32 in the game.
"I knew they were going to come strong, but I was just trying to make the first save," Bernier said. "I thought our D-men were always in good position for rebounds, and tie up sticks for tips and things like that. This one definitely big credit to the team."
Aside from what was essentially, but not technically an empty-netter from Matt Nieto with 1:35 left in the game, the Avalanche power-play scored the only goal of the night. The goal was Mikko Rantanen's seventh power-play goal of the season at 12:48 into the second period.
"There are going to be games like that, where you can't get your five-on-five going and we need to step up on the power play and the PK played great again," Rantanen said following his two-point night.
The Avs have now scored 32 power-play goals this season, which is good for fourth in the NHL.
"There are some games which are going to be tough like today. We knew Columbus was a hard-checking team and they are one of the best teams at five-on-five this year so we knew there weren't going to be a lot of goals. The power play needs to step up in those games," Rantanen concluded.
The Avalanche home record improves to 14-7-1 as they are now 4-1-0 on the current six-game homestand and have won four straight for the first time since January 18-23, 2016.
Colorado wraps up the homestand and heads into the bye week this Saturday against the Minnesota Wild. Fresh off a win in Buffalo, the Wild will come into Pepsi Center with a two-point lead over the Avalanche in the Central Division standings.
Saturday will be Milan Hejduk's retirement night, the puck will drop at 7 PM MST.