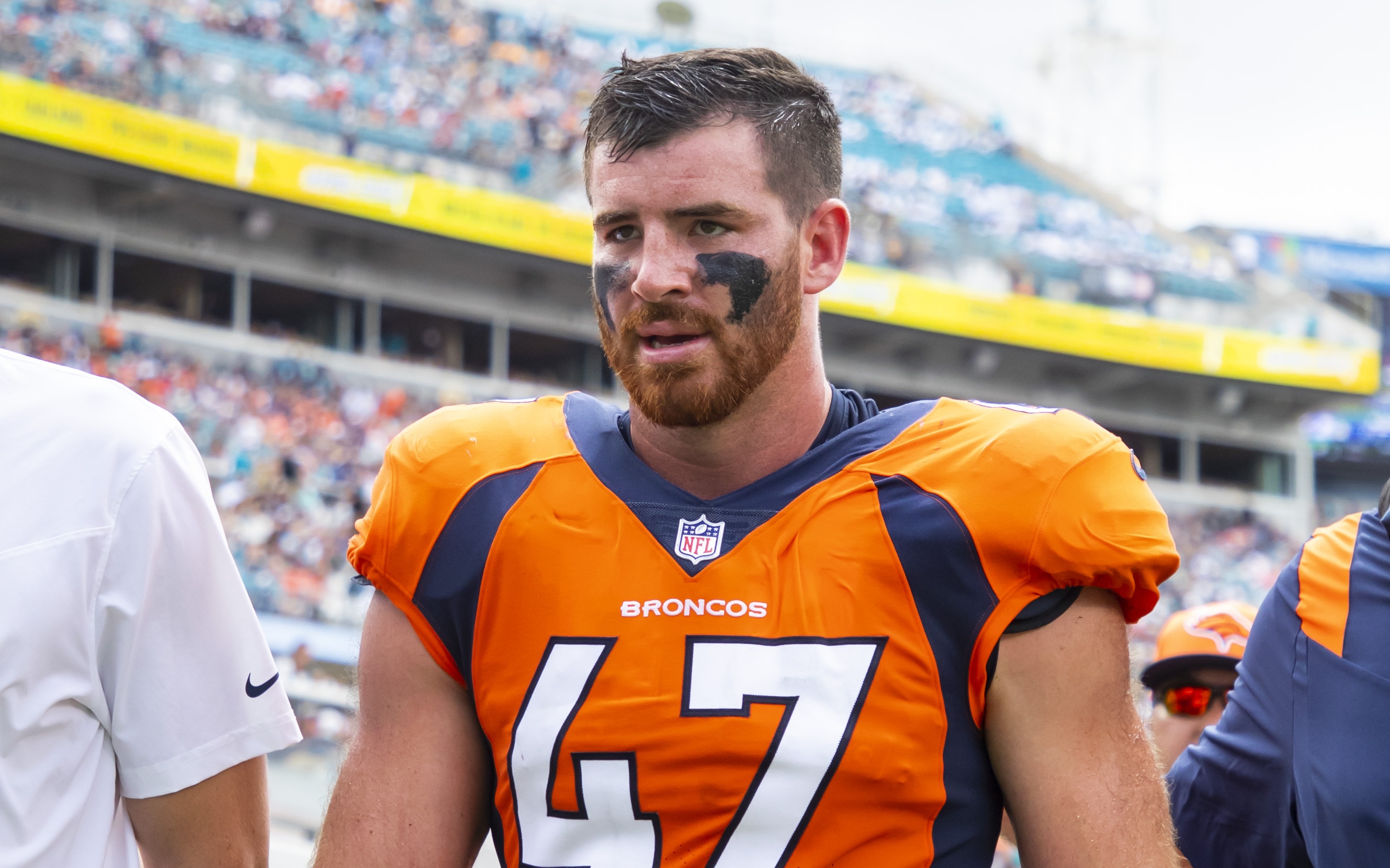 The Denver Broncos were off to a terrific start early in the 2021 season, and Josey Jewell's terrific level of play was a large part of that. Unfortunately, a season-ending injury suffered in Week 2, would bring a halt to Jewell's terrific season.
"I definitely feel like I was playing some of the best ball I've played professionally so far," Jewell said of the heart-breaking nature of his injury. "But definitely looking up towards that and trying to better that from what I did last year, and just keep trying to stack those days and stacking the good games and the good practices on top of each other."
While Jewell is going through that rehab process, he's made a point of surrounding himself with his teammates, as he wanted to savor that time with them ahead of his first free-agency experience.
"I just want to stay around them, depending on what happened [in free agency] and also, just keeping that relationship with everybody," Jewell told the media on Wednesday. "I know if you get detached from the game for too long you lose some of the I.Q. stuff or maybe you slack in some way, you lack somewhere and lose knowledge. So I just wanted to stay around the game, stay up to date, and get to know these guys even more, and keep that relationship and communication going."
Although he stayed around the team, Jewell was, of course, unable to engage in any of the team activities. Missing out on that ultimately renewed his appreciation for the game of football.
"Even though I try to stay around the facility, I try to stay in the loop—you're watching from the outside a little more," Jewell said. "[It] really gave me the understanding of how much I enjoy the game, how much I appreciate the game, maybe took it too much for granted and really, truly love the game. It was a good view for me to kind of take a step back for a little bit and see how much I enjoy this game, how much I love it, and how long I want to play for."