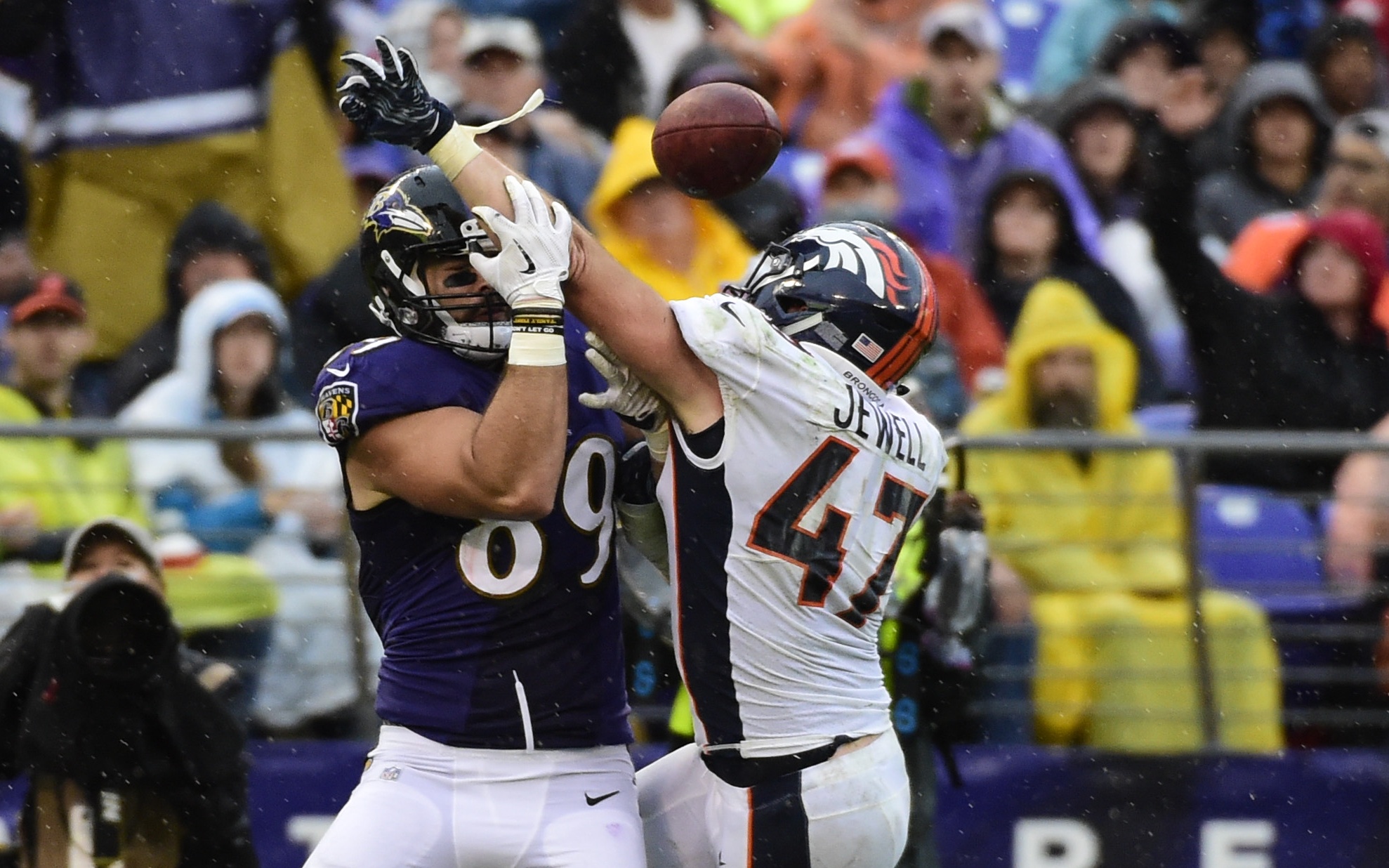 Three weeks into the season and the Denver Broncos seem to have found a diamond in the rough.
Jewell, who slipped to the fourth round in this year's NFL draft because scouts said he was too slow, is proving every team who passed on him wrong. Three games into his rookie year and Jewell is playing better than any other rookie linebacker in the league per Pro Football Focus:
Josey Jewell is making an impact in Denver! pic.twitter.com/P0SwOu51jW

— Pro Football Focus (@PFF) September 28, 2018
Jewell went in the fourth round at No. 106 while Darius Leonard, fourth on this list, was picked by the Colts at No. 36 overall. For the Broncos, Jewell's been a wonderful value for that place in the draft, possessing a high IQ for a rookie, knowing exactly what his position demands from him.
So far, he has 10 combined tackles and one pass defended, which includes five defensive stops (at or behind the line of scrimmage). Last week, he graded out at a 91.0 overall, boosting his season grade to 89.9, which isn't just the best as a rookie linebacker, but the third-best grade among linebackers in the entire NFL.
Much has been made about John Elway's lack of ability to draft — specifically a quarterback and in the first round — but the Broncos GM has done incredibly well on Days 2 and 3 annually in the draft. Jewell represents a huge score in those later rounds and he looks to be a key piece of the Broncos offense for a long time to come.
Brandon Marshall, starting inside linebacker, has been wearing a brace during practice this week. Slowed by that knee injury, Marshall played on only 33 snaps last week, with Jewell stepping up to play 59 snaps, the most of his young career. We could see a replay of that again this Monday night as the Broncos (2-1) host the red-hot Kansas City Chiefs (3-0).