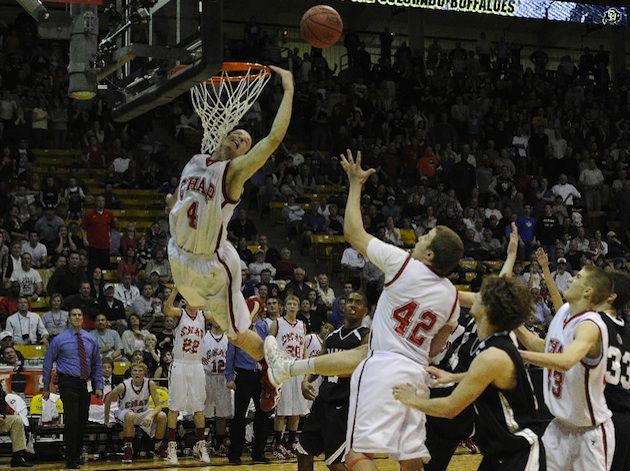 Up until August 13th Josh Adams's career was something that could have been scripted by Academy Award winning director Martin Scorsese. He was a standout talent at Chaparral High School in Parker. He captured the attention of gymnasiums all over the state with his freakish athleticism. Josh would routinely dunk over the poor souls of opposing players that were brave enough to jump with him. Adams was more than a dunker, he was a scorer, a leader, a defender, and a winner. "Josh had his mother's passion and fire in him, he outworked everybody and was the heartbeat of our team. During our championship run we were down 10 with 2:30 left against Dakota Ridge. I called a timeout and never said a word," Josh's high school coach Rob Johnson said. "Josh took over the timeout and willed us to a victory."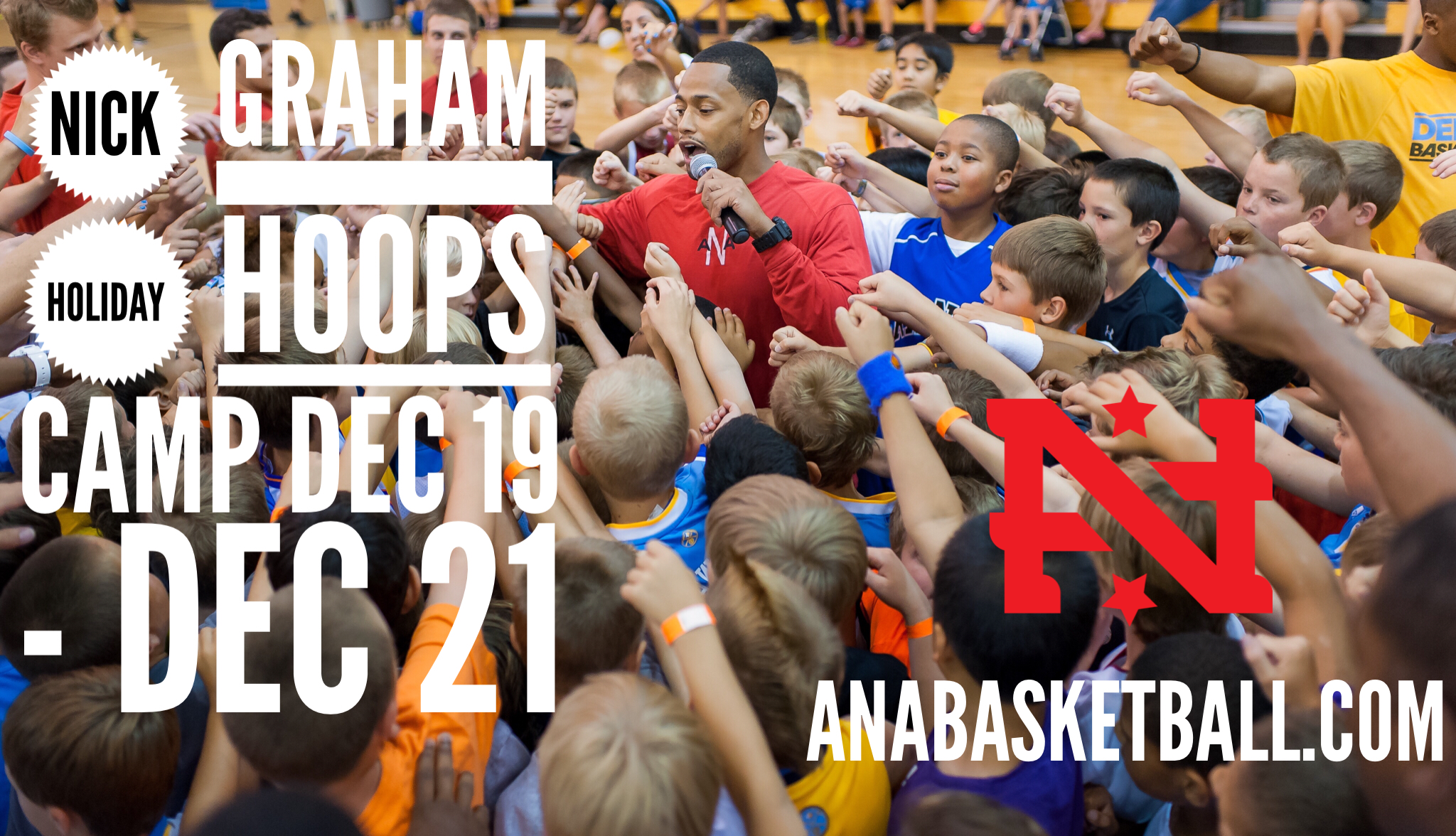 Josh capped off his high school career with a miraculous left handed game winning tip at the buzzer to defeat Arapahoe for the 2012 state championship. Josh's tip came off of a failed three point attempt of fellow backcourt mate, Cory Calvert. On the play, Josh flew in from the three point line on the right wing, jumped on the right side of the basket, hung in the air and tapped it in on the left side with his left hand. Josh's miraculous play was the first of many of his highlights to be featured on SportsCenter. "I pulled up for a three from way too far out" Calvert said. "I knew it was off as soon it left my hand, I knew we were going to overtime. Then out of nowhere I see Josh flying to the glass on the right side and he hung in the air and finished on the left side with his left hand. I've seen Josh do 360's, jump over people, dunk on seven footers, but this was by far the most amazing play I'd ever seen. I was so in awe of the play it took me a few seconds to realize we had just won a state championship."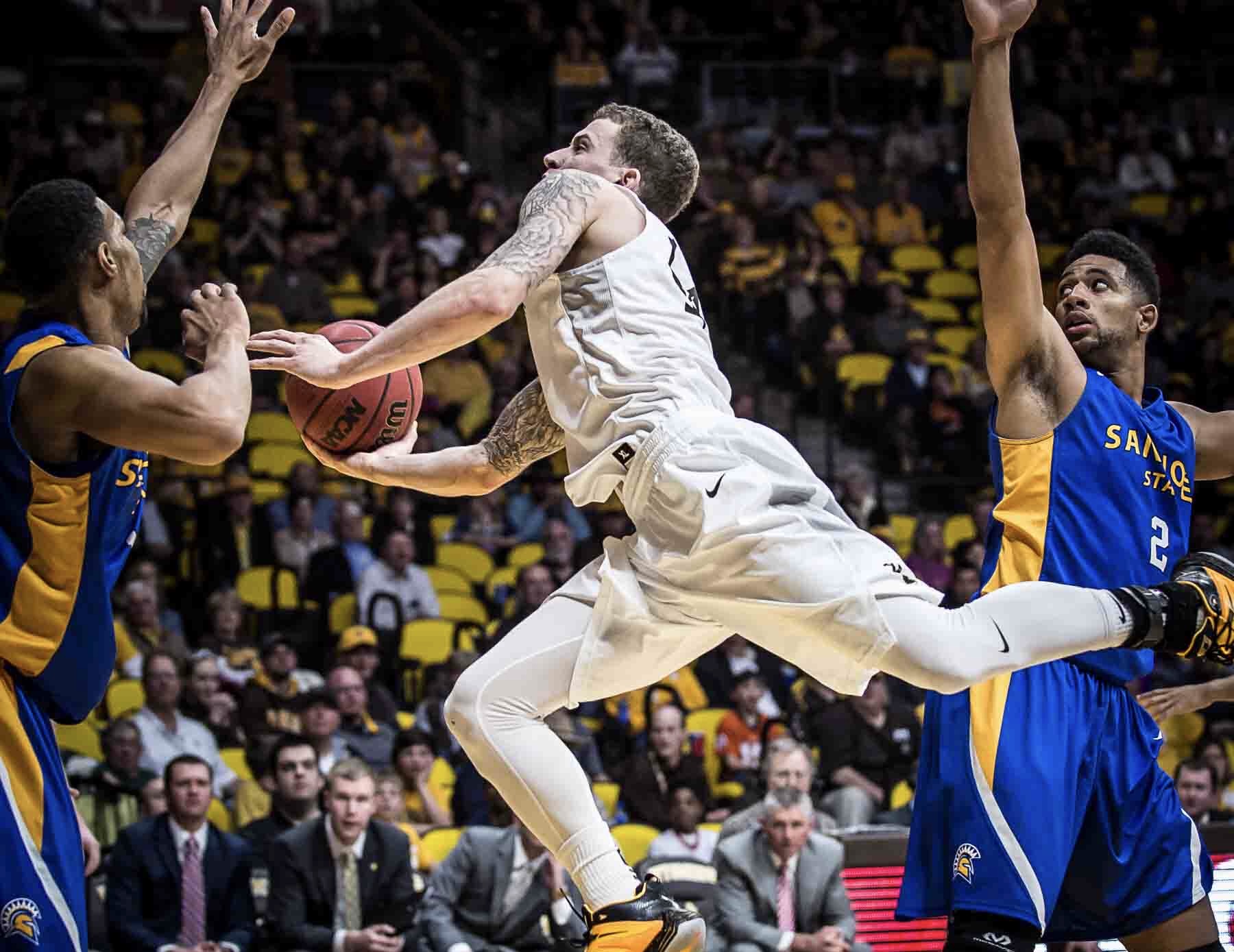 Josh continued his magical career at the University of Wyoming. Early on Josh struggled because he could no longer out-athlete his opponents. After his freshman year Josh's hard work allowed him to flourish into a productive college basketball player. He averaged 12 points his sophomore year, and his high flying dunks were featured on SportsCenter's Top 10 twice. As a junior, Josh again averaged 12 points, but played his best basketball when it mattered most. Josh, along with current Los Angeles Laker Larry Nance Jr., led Wyoming to a Mountain West tournament championship and an NCAA tournament berth. Josh was named Mountain West tournament MVP.
Josh picked up where he left off as a senior. He averaged 24 points and was named the conference's player of the year. He was also named as an honorable mention All American, the school's first since 2002. Aside from early struggles his freshman year at Wyoming, Josh had the type of high school and college career that you can only dream about. Let's recap; unbelievable athleticism, led his team to a state title as a senior on a buzzer beater that went viral, tournament MVP and conference champion as a junior, player of the year and All-American to finish his collegiate career. "After my senior year there was no doubt I was going to the NBA. The scouts and evaluators were saying all the right things. I showed I could play the point in my workouts and that was the only question" Adams said. "On top of that I had experienced so much success and accomplished every team and individual goal I could in high school and college. I knew the same would be true moving forward."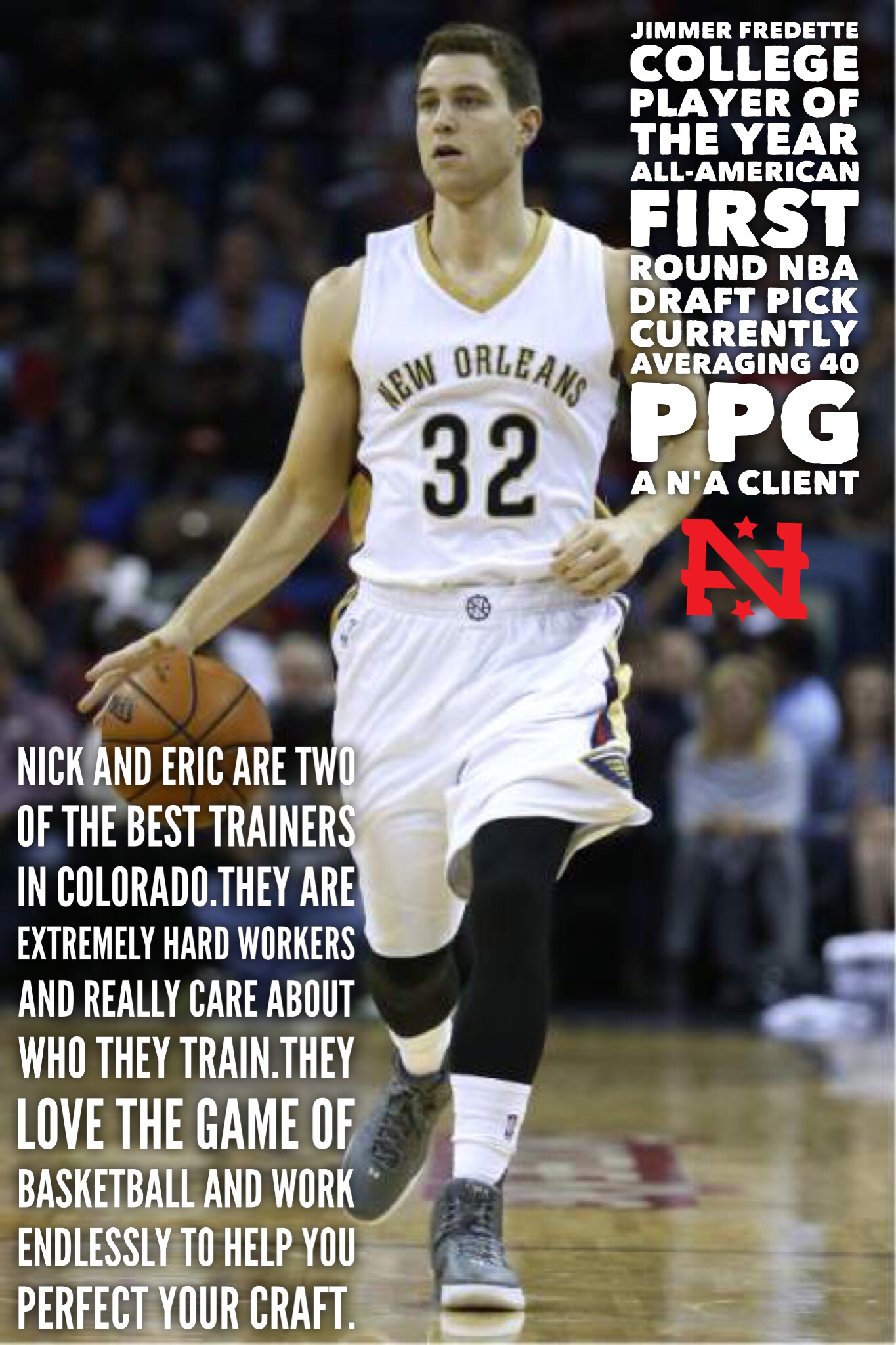 For all of the success and breaks Josh experienced in high school and college, Josh's professional career appeared to get off to a turbulent start. On draft night Adams was assured he'd be picked up in the late second round at worst. The second round came and went and his name was never called. "I was stunned, angry, and disappointed. Many began to advise me to think about playing overseas, but I still believed in my NBA dream," Adams said of not getting drafted.
Not being selected in the draft was a knockout blow. The determined Adams got back up more focused than ever before, committed to turning his setback into a comeback. He relentlessly worked on his game and accepted an invitation to play on the Nuggets' summer league team. Unfortunately, the Nuggets were loaded at the point guard and shooting guard positions. It also didn't help that Jimmer Fredette was on the team, which meant there was not a lot of opportunity for Josh to showcase his talent and audition for an NBA job. "After summer league I was really disappointed and had to come to grips with the fact that I had to put my NBA dreams on hold," Josh explained. "After a week or so, I stopped throwing a pity party for myself and realized how blessed I was." Adams may not have had any offers from the NBA, but he had plenty of quality overseas offers. Not being picked up after the NBA summer league was another knock down, but, yet again he picked himself up and stayed determined. BC Avtodor Saratov of the Russian VTB League offered Adams a two year, six figure (annually) contract. "Once, I recovered from the disappointment of not getting signed to an NBA team I realized how blessed I was to be offered a multi-year, six figure deal at the age of 22, while being able to still pursue my dream of getting into the NBA."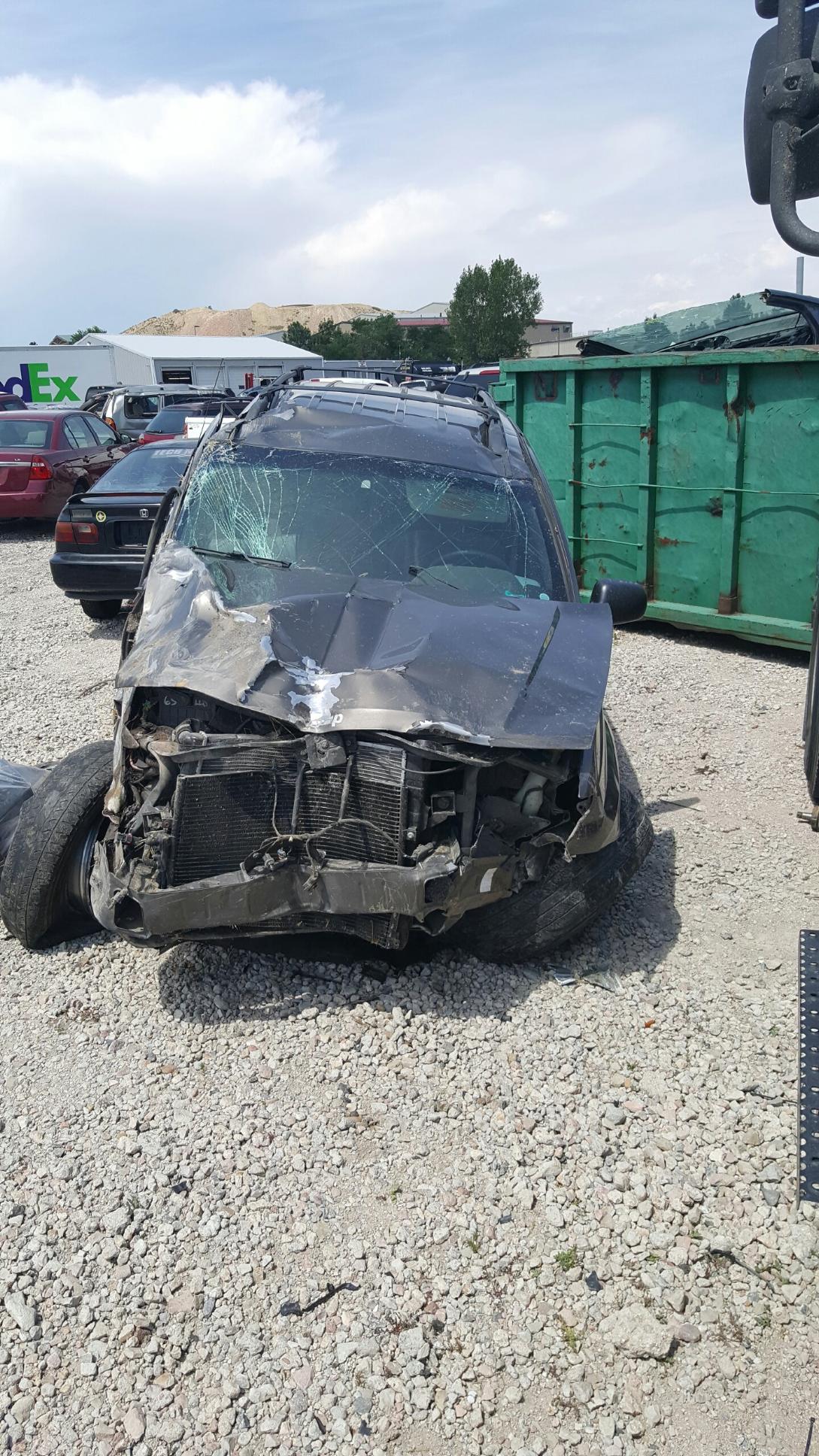 Josh was set to leave for Russia in mid-August. He spent early August grinding during the day in the gym, and celebrating the fact that he was officially a professional basketball player with friends and family in the evenings. Josh's mother warned him about burning the candle at both ends. "She told me that I needed to get more rest. She said my body was going to give out on me if I kept it up. I dismissed her as an overprotective mother; at the time I felt invincible. A few days later I was driving home from hanging out with some childhood friends down a pitch black road – my mother was spot on. I fell asleep at the wheel and went airborne into a ditch" Josh said. "After the wreck my face was covered in blood and I couldn't feel my face, but I assumed I was ok, until the doctor informed me that I broke my neck. My first thought, and my first words were, will I ever to be able to play again?"
Josh had just picked himself up from the defeat of not making an NBA roster and had embraced being a professional overseas player. Now, Josh was dealing with a "TKO" blow. Most people would not have rebounded from the damaging blow that came with his car accident. "When I heard the news about Josh's car accident, my first thought was concern for his health and well-being. Once I knew his health was not in jeopardy, I knew that Josh was going to overcome this obstacle. First, I believe in God and His miracles. Second, Josh is the most resilient person I've met in my life. He's overcome the odds ever since I've known him" says former high school teammate Cory Calvert.
Josh began to feel sorry for himself and had every reason to – he didn't get drafted, he didn't make an NBA roster, and he almost lost his life. Josh eventually changed his disposition and realized he had a lot to be thankful for. The doctors informed current Los Angeles Laker, and Josh's former teammate, Larry Nance Jr. that Josh was centimeters away form being paralyzed. "I realized I should have been dead, I should have been paralyzed, my playing career should have been over, but God spared my life and my career." Along with Josh's career being spared, his contract was honored by BC Avtodor, something that rarely happens overseas.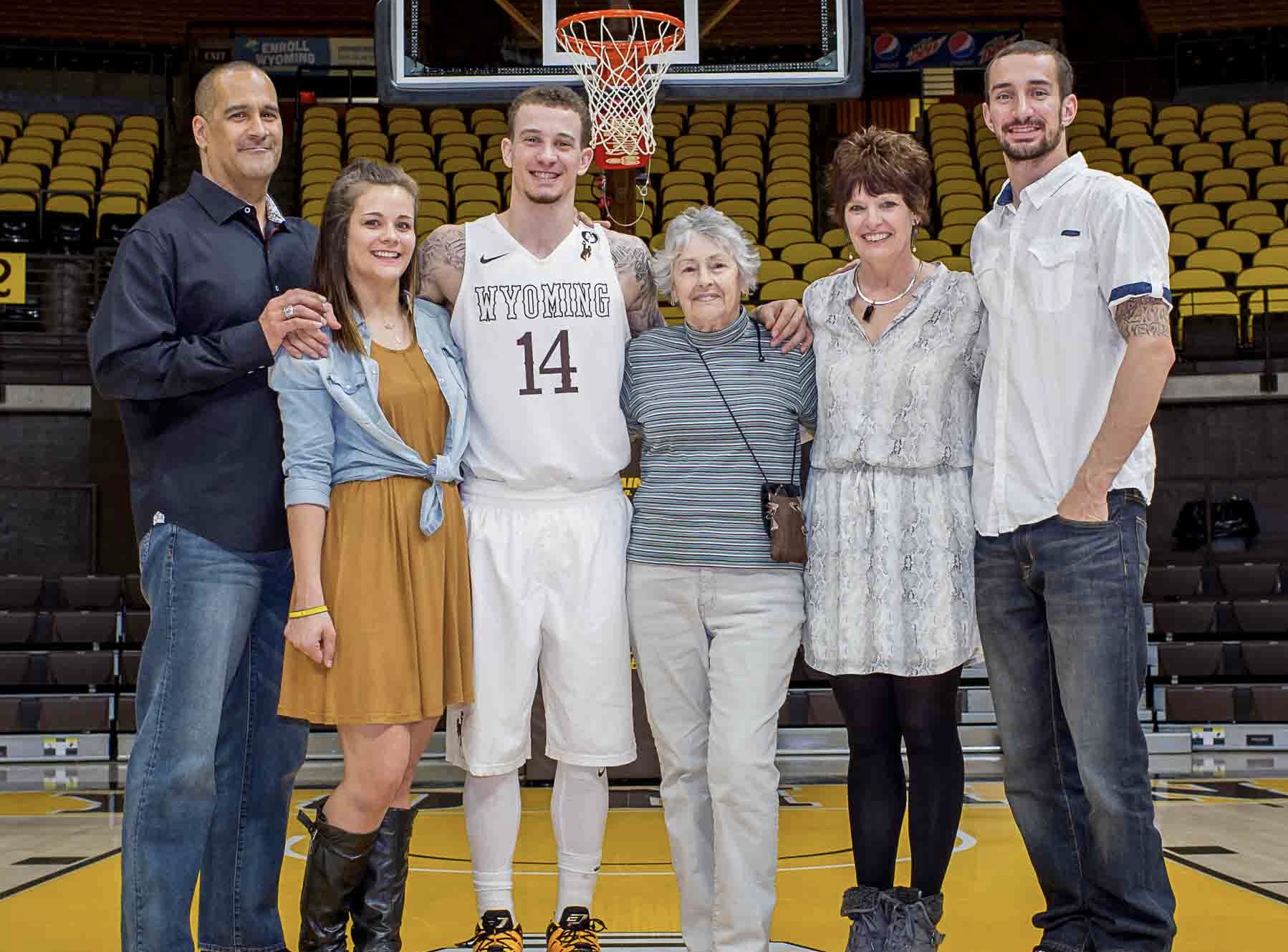 Once Josh was released from the hospital he knew he had a long road to recovery. Josh was very limited with movement and had to wear a neck brace. For the first time in his life he wasn't superman. "I felt like a super hero for most of my life, but now I had no super powers. I couldn't even go to the fridge and get a glass of water. I had to rely on those that truly loved and cared for me to support me. They held me down and I couldn't have made it without them." Them, includes his immediate family, Chaparral coaches, Wyoming coaching staff, former teammates and his basketball trainers.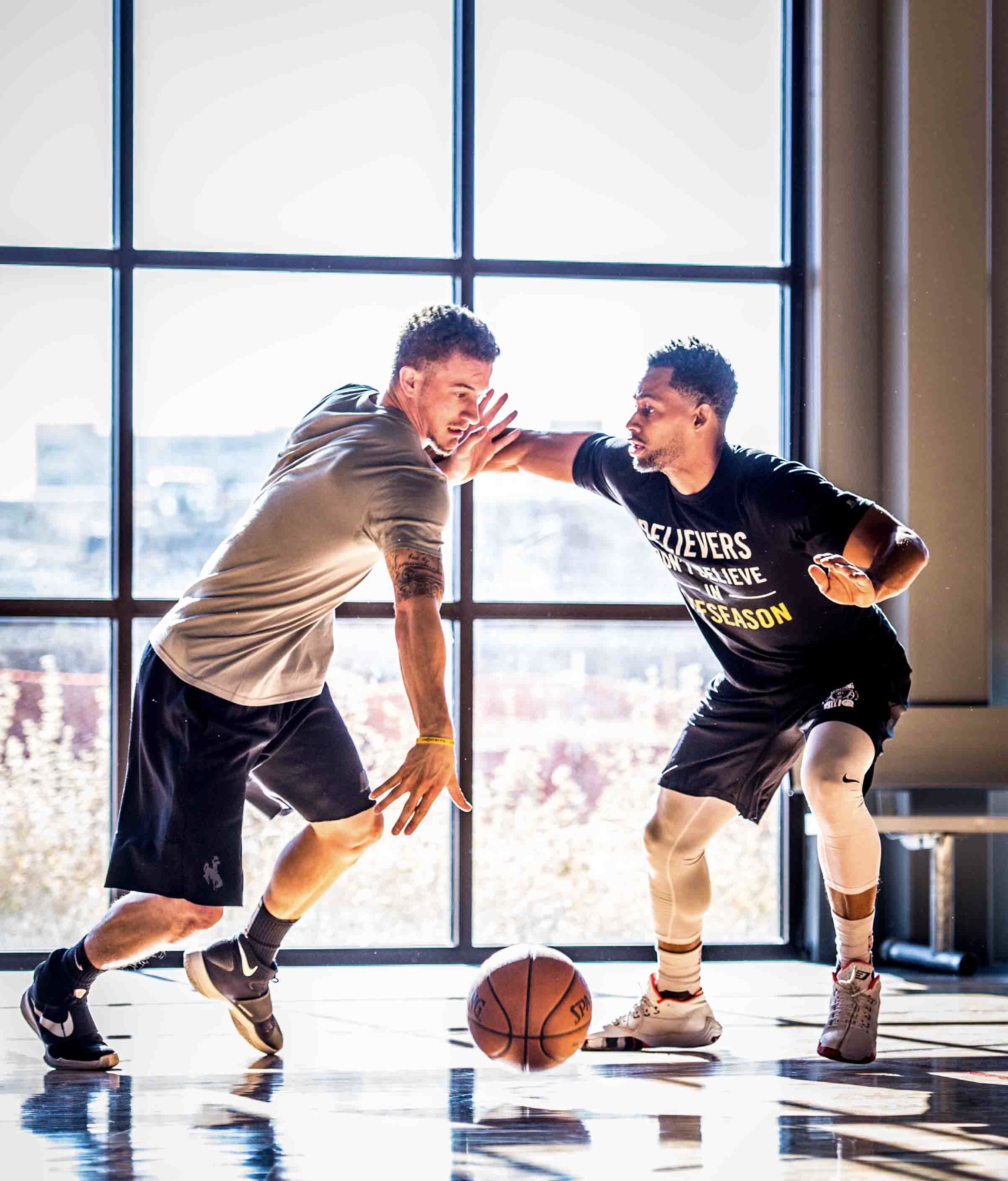 47 days after his wreck Josh Adams trained with A N' A basketball. It was his first time touching a basketball since the wreck. "Touching that ball was pure ecstasy.A few days prior, Larry told me that doctors had explained that I was only a few centimeters away from being paralyzed." Since that first workout Josh has progressed daily. As his trainer I've never seen anything like it – he hit the ground running on day 1 and has yet to look back.
As of a few days ago Josh says he finally feels 100 percent, stating he feels like "SportsCenter Josh". As Josh has reflected back he thinks that the potentially fatal car wreck is the best thing to happen to him. "God humbled me through the car wreck. It broke me down spiritually, mentally, emotionally, and physically. I'm stronger in my faith, and I'm stronger as a basketball player" Josh says. "As a player, my trainers broke my game down to ground zero to become a better player. As a man I have been broken down to be even stronger."
During Josh's recovery he made being a mentor a priority. He volunteered his time at student-athlete Bible studies that have allowed him to take some of the top high school basketball players in the area under his wing like Sam Masten and Jaizec Lottie. He has volunteered his time as a skills coach for A N' A basketball, the program that developed some of Colorado's top basketball players including Eric Garcia, Drick Bernstine, and Josh Perkins (all of which visited Josh after his accident). He has taken time to cultivate the talent at his alma mater, Chaparral. Once Josh was released to go full speed he set up a work out with his trainers at Chaparral to show the current players what it took to be great. "Having Josh around to not only tell our players what hard work is, but also show them what hard work looks like was priceless." Chaparral athletic director Rob Johnson said.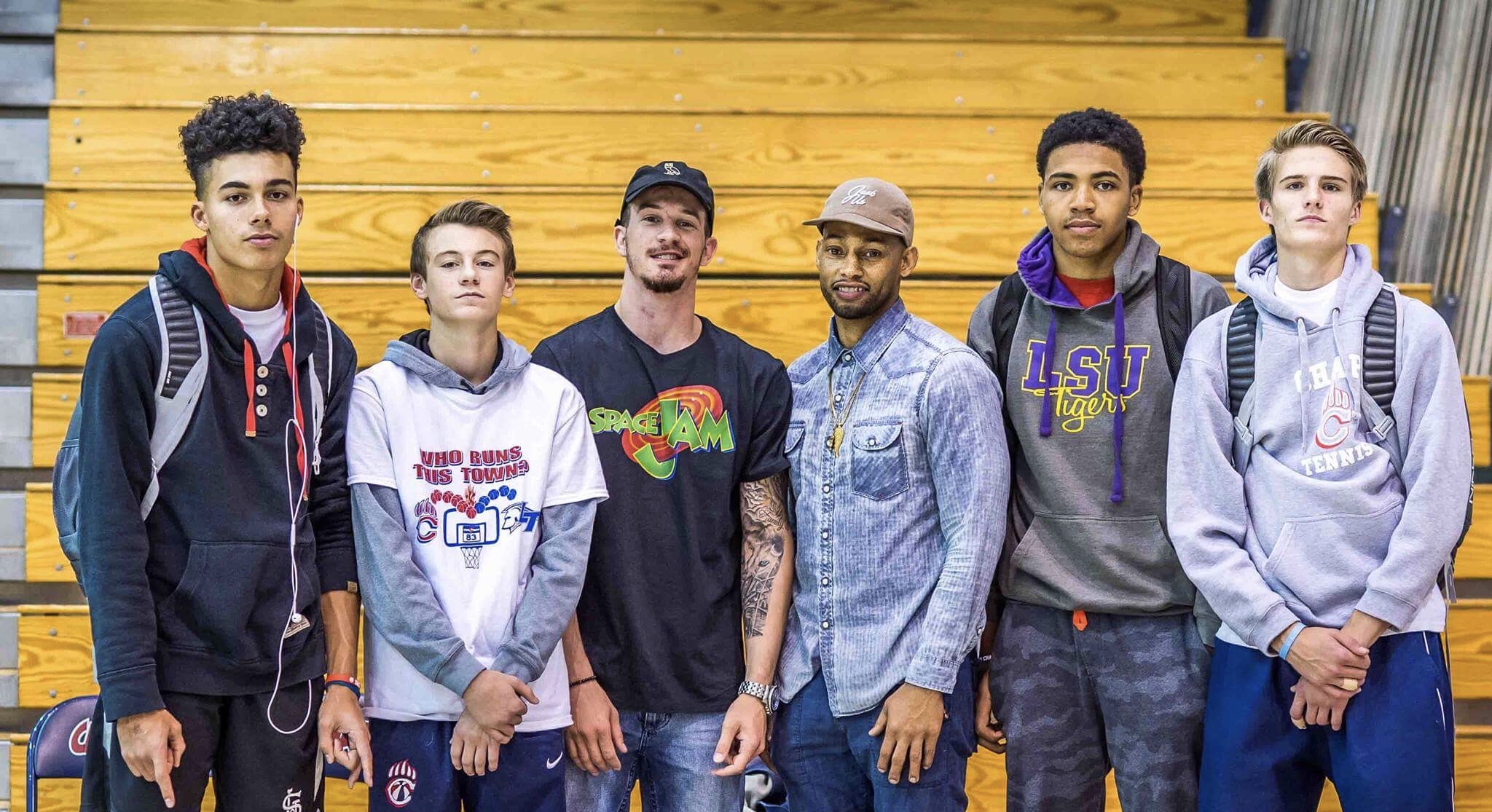 Josh's recovery will be complete in January when he will depart to Russia to begin his professional career. It's only fitting that he will have his jersey retired at Chaparral, the place where it all started, just a few days before he leaves. "I can't stress enough that the accident was the best thing to happen to me. I've never thought of myself as a bad person, but this accident has matured me, challenged me, humbled me, and allowed me to become a better version of myself" Adams said. "It also made me realize how many people I have supporting me; for those reasons I am eternally grateful."
About the Blogger: Through A N' A basketball, which Nick founded in 2009 he has trained youth, prep, college, and professional players from all over the world. Nick has been featured in Slam Magazine, developed and starred in interactive training videos for Spalding. Nick traveled to the 2016 NBA All Star game to provide youth players in the Toronto community with NBA All-Star training. Nick also led camps for NBA stars Chris Paul, DeMar DeRozan, and Chauncey Billups. During the off season Nick trains Ty Lawson, Jimmer Fredette along with many other college and professional players. Nick is mentored by Chauncey Billups and also assists Chauncey in training NBA All-Star Kyle Lowry. Nick's A N' A program has training programs for players of all ages and skill levels.
Visit ANAbasketball.com to find out more, or follow Nick on Twitter @DreamLiveBall & on Instagram @DreamLiveBallNick