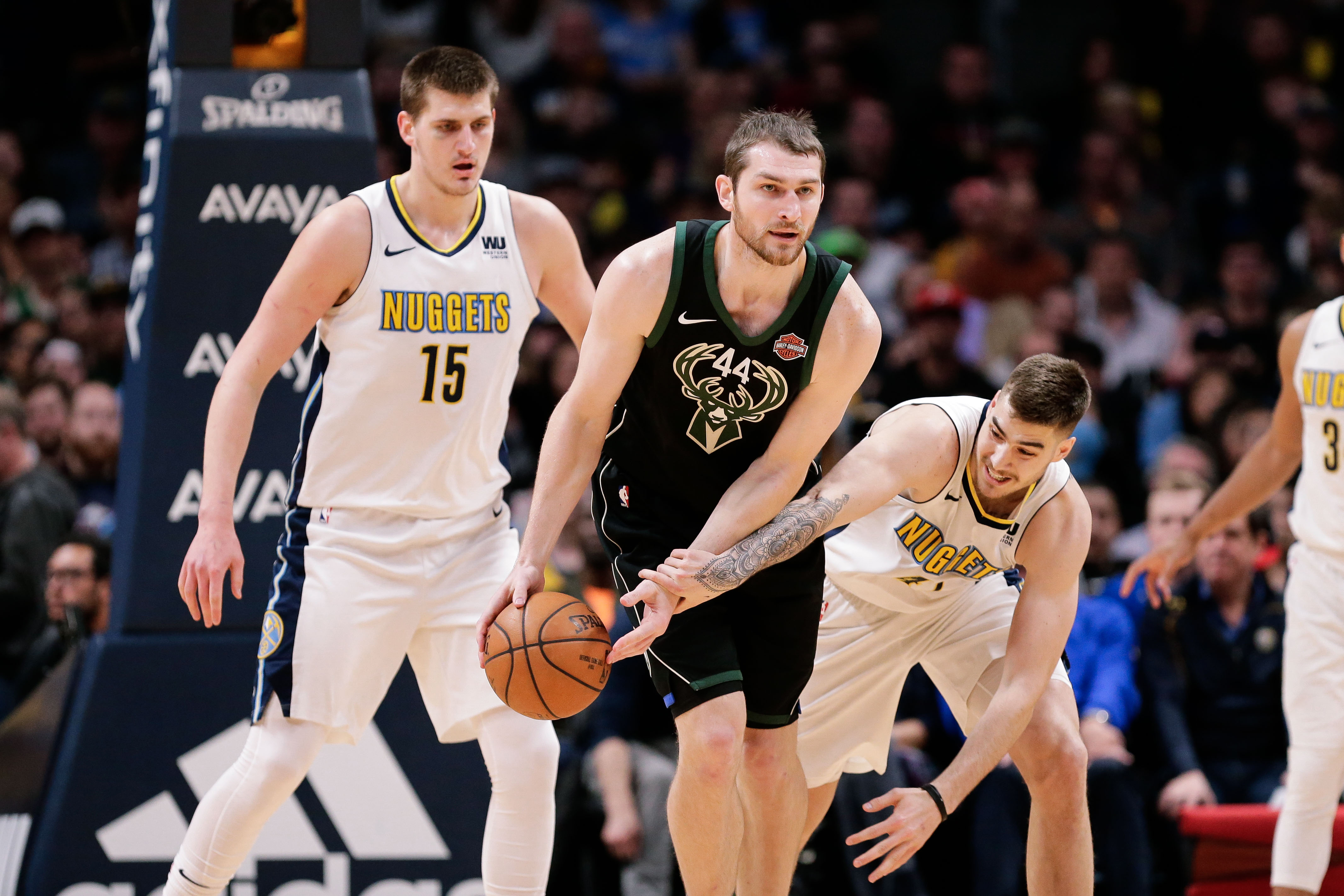 "The team is doing great, I'm really happy for the team, they play so hard and when I get a chance to help them, I'm going to do it."
That's what Juancho Hernangomez told Mile High Sports before the trade deadline after he had fallen out of Denver Nuggets' head coach Michael Malone's rotation. There was no apparent path back to consistent minutes for the young Spaniard, but he remained hopeful that should he stay prepared and patiently wait for his chance to help his team, his time would eventually come.
Hernangomez remains outside of the rotation as the season nears its end, but with Wilson Chandler absent from Sunday's game with the Bucks, Juancho finally got his chance to make an impact.
He didn't waste it.
Hernangomez didn't exactly fill up the box score, but he played 20 minutes in the 128-125 overtime victory and Malone was eager to point out his positive impact on the game when he spoke to the media.
"I thought Juancho was terrific on both ends," Malone explained. "It's been a tough year for Juancho — he didn't play a whole lot — but he goes out there and hits a couple of threes. I thought his activity, his length, and just his motor — Juancho plays hard."
Hernangomez's maximum effort on the court is reflective of his tenacious work ethic. Few players on this team spend more time in the gym than him. He works on his shot tirelessly, and he sits near the top of the Nuggets' leaderboard when it comes to the 'last man in the gym' following a practice.
"To be honest guys, he has been in the gym for like three months," Nikola Jokic said after the game. "He's always in there, he's always working."
That trait has kept Hernangomez going throughout his time being stuck on the bench. He was open and honest about his desire to play, but he never let that frustration seep into his approach towards his training or being an engaged teammate.
Juancho is one of the more highly-regarded players in Denver's locker room. He's earned respect for the way he's approached falling out of the rotation, and he's often described as one of the funnier and more affable guys on the roster. The players and coaches were happy for the 22-year-old, but they were hardly surprised. They know what he brings to the table.
"One thing you know about Juancho, if you give him the chance to play, he's going to give it his all — 100 percent," Malone said. "I thought he had a real positive impact on the game tonight."
Hernangomez' position in the rotation hasn't changed — these minutes fell his way due to Wilson Chandler missing the game with a nasal fracture — but he was ready when an unexpected opportunity fell his way. That's what he's been working so hard for, that's what he's been waiting so long for.
"Wilson's out, and somebody gets an opportunity. Juancho got it, and he took advantage of it," Malone said after the Nuggets' season-saving win over the Bucks. "I'm proud of him."