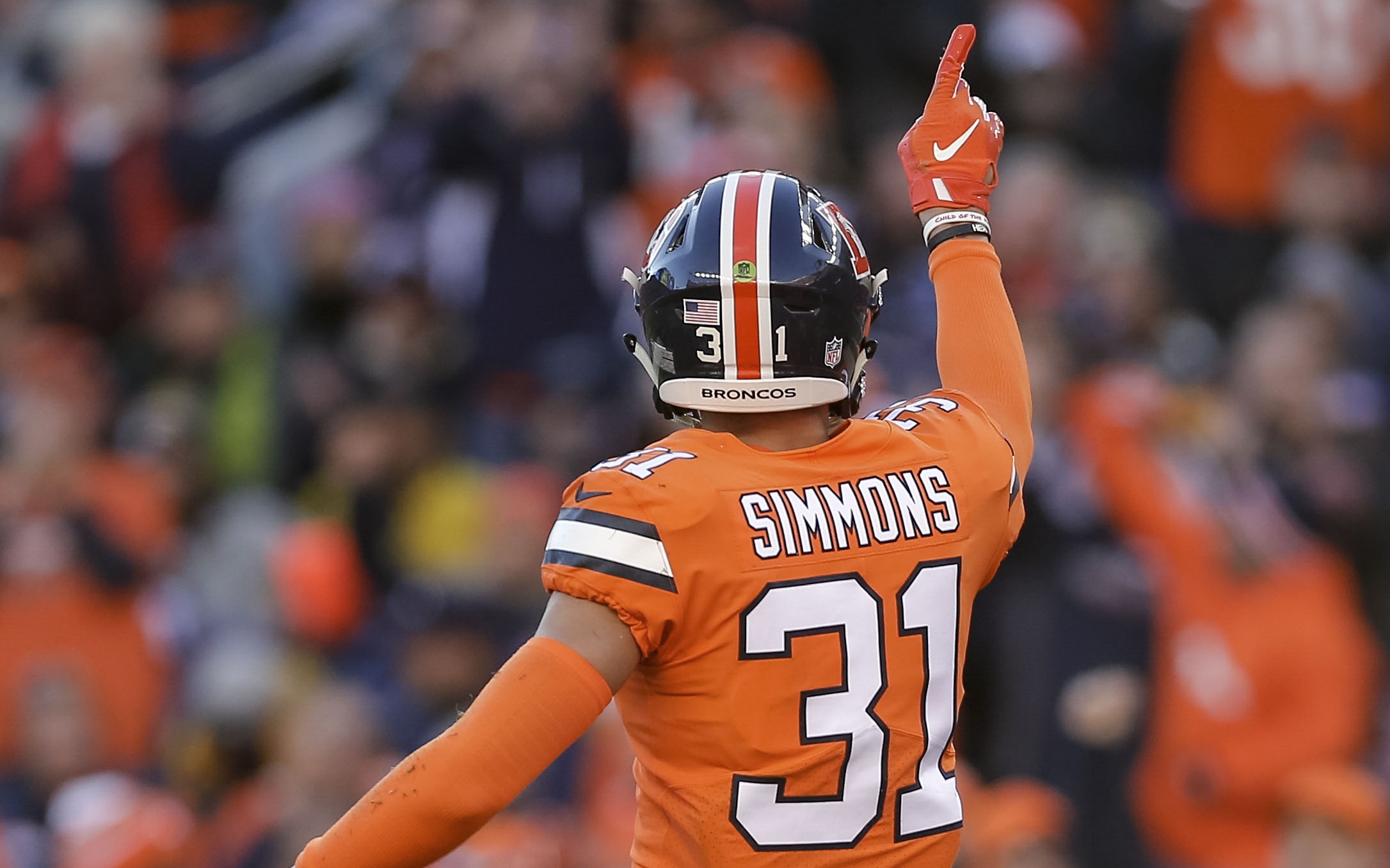 For two weeks in a row now, the Denver Broncos dropped the ball against the opposition and took home a loss. With a cold start on both sides of the ball and a late push that was too little, too late, Denver fell to Ben Roethlisberger and the Pittsburgh Steelers.
The now 3-2 Broncos have simply not executed well in the last two games, causing the national media and Broncos fans alike to question the team's legitimacy after a fast start against what were considered inferior opponents.
The margin between "bad" and "good" in the NFL is slim and a team's record is not the full story when it comes to deciding wins and losses, especially so early in the season. Justin Simmons took the podium in the post-game and echoed that exact same sentiment.
When asked about the competitiveness of the league, Simmons remarked "The league will humble you. There's that middle ground, and you've just got to keep it rolling. You
don't want to be too hard on yourself after a loss. You want to go in, look at the film, fix the mistakes that happened, and get ready for the next week. [At the same time], you can't be too high after a win."
"The league will humble you," Justin Simmons says. #Broncos

— George Stoia III (@GeorgeStoia) October 10, 2021
Simmons also commented on the overall lack of execution of the defense and, though he was clearly disappointed by the team's performance, is committed to getting them right. Simmons recently has thrust himself to the forefront of leadership on this team and especially the defense, spurred by his mentor and friend former Denver Bronco great Steve Atwater.
"We've got to be able to play just better football [from] the top down." Simmons stated in response to a question regarding a number of missed opportunities versus the Steelers.
He continued, adding "From a leadership standpoint, I take a lot of responsibility. I've got to be able to find ways to make things easier as a unit on defense and get us going. We had that takeaway earlier which is great, but [it's about] finding ways to manifest those things and get that thing going. If that means higher energy, then that's what it takes. If that means more communication throughout the week, then that's what it's going to take. It's going to take what it's going to take. We can't settle."
Justin Simmons: "We've got to be better … Defensively, we've got to be better." Said they knew the Steelers emphasized the big play, that PIT would take its shots, and "more times than not, they made the plays and we didn't … at the end of the day, we've just got to be better."

— Andrew Mason (@MaseDenver) October 10, 2021
Whether this team will be able to rebound from this losing remains to be seen but, sink or swim, it will not be for lack of trying. The defense is arguably the backbone of this team and the key to their success this season, especially in what will be an absolutely brutal divisional race to the finish line.
In a league that is all about wins and losses, Justin Simmons and company are not panicking and they aren't ignoring the issues either, which should be encouraging for the Bronco's fiscal and emotional shareholders. His calm delivery and demeanor was a concerted effort to assuage the general concerns and anxieties stemming from their previous two performances.
His words may not be a salve that calms the rumormongering, naysaying and mob mentality that will occur around the water cooler and on social media, but it may have been exactly what is teammates needed to hear.
It's time for them to gather their resolve, put these ugly losses behind them, and prepare for a war against division rival Las Vegas Raiders.