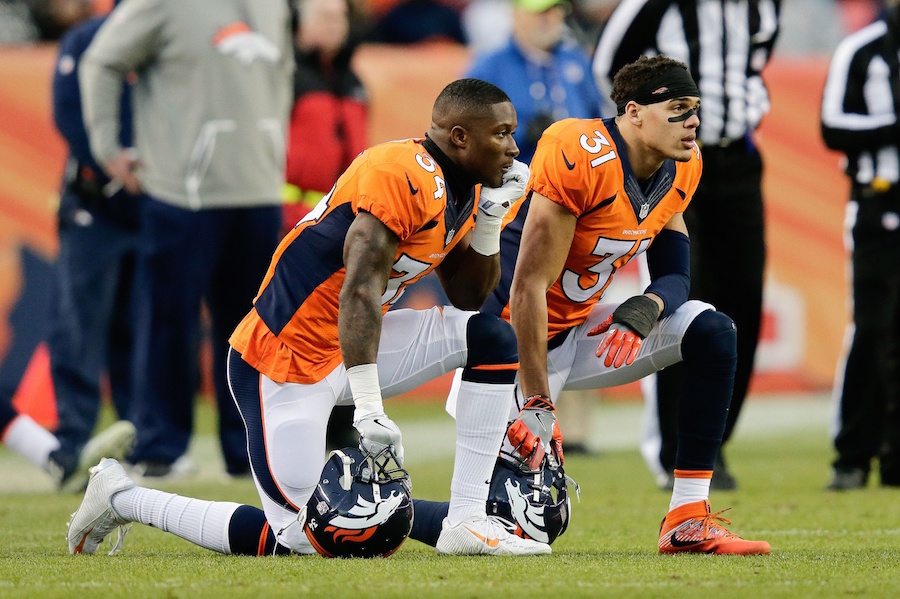 The No Fly Zone returns in 2017 as one of the elite units in the NFL, but the coaching staff isn't stopping there. Coaches are already grooming the young duo of Justin Simmons and Will Parks to pick up the mantle as the next generation of football's top secondary.
Simmons spoke with the media after training camp on Wednesday about what it's like being groomed as the future.
"We're only one play away from becoming a starter and playing almost every snap," Simmons explained. "That's the mentality that we carry into practice, the preseason, the regular season and postseason going forward."
The process has naturally brought Simmons and Parks, both drafted in 2016, close as teammates and friends.
"It's been great. He's literally like my brother. I come to him about everything both on and off the field, he comes to me with everything. It's good that I know I can trust in him as far as studying the plays and really relying on him," Simmons told the media. "Especially when we're out there, it makes our chemistry that much stronger to play off each other and to make sure we're right there with [Darian] Stewart and T.J. [Ward]. That's the ultimate goal."
The present is already good for the Denver Broncos defense; Simmons and Parks are working towards making sure the future is just as bright.