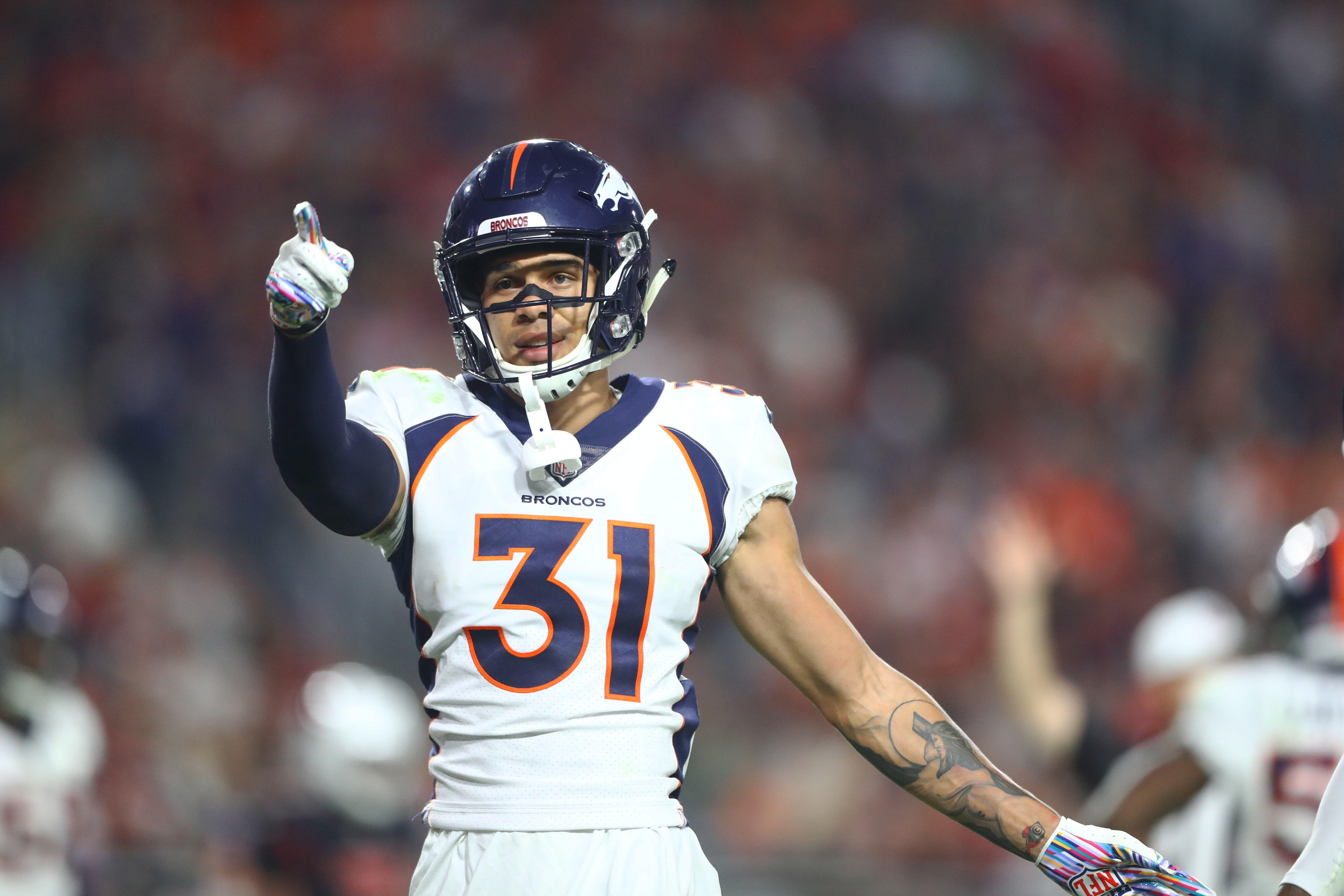 Justin Simmons has done a little bit of everything this season.
With an extremely thin secondary, the 25-year old defensive back has played both safety positions, nickel, dime and cornerback. On special teams, Simmons has blocked two field goals, including a crucial swat in a Nov. 25 victory over the Steelers. 
Justin Simmons just pulled a Polamalu on the Steelers 😯 @jsimms1119 pic.twitter.com/vve5sSNt9W

— The Checkdown (@thecheckdown) November 25, 2018
A free safety by trade, Simmons' versatility on the field has been invaluable for the Broncos over the last three seasons, especially this year though. Simmons and Malcolm Jenkins are the only defensive backs in the league that have played every defensive snap for their respective teams in 2018, and Simmons doesn't even leave the field on special teams.
"I think he's a very valuable for us," Broncos defensive coordinator Joe Woods told reporters Friday. "Based on everything that's happened this year, I think we've put a little too much on him."
While the Broncos may want to lighten Simmons' workload in the future, the former Boston College standout has handled everything that his coaches have thrown at him. Simmons is tied with Chris Harris Jr. for the team lead in interceptions with three, and is second on the Broncos in both solo tackles (69) and total tackles (91). Considering Simmons led all Broncos DB's with only 63 total tackles in 2017, Denver's increased reliance on the former third round pick is extremely evident.
With two games remaining in the season, Simmons is very likely going to finish the 2018 campaign with over 100 total tackles. The last Broncos DB that went over the century mark in a single season was Brian Dawkins in 2009 with 116 and "Weapon X" is the only player to do so in the 21st century.
So, while the coaches may want to reduce the weight on Simmons' shoulders and allow him to return to his traditional role as a free safety, Woods can at least have some relief in knowing No. 31 is up for the task.