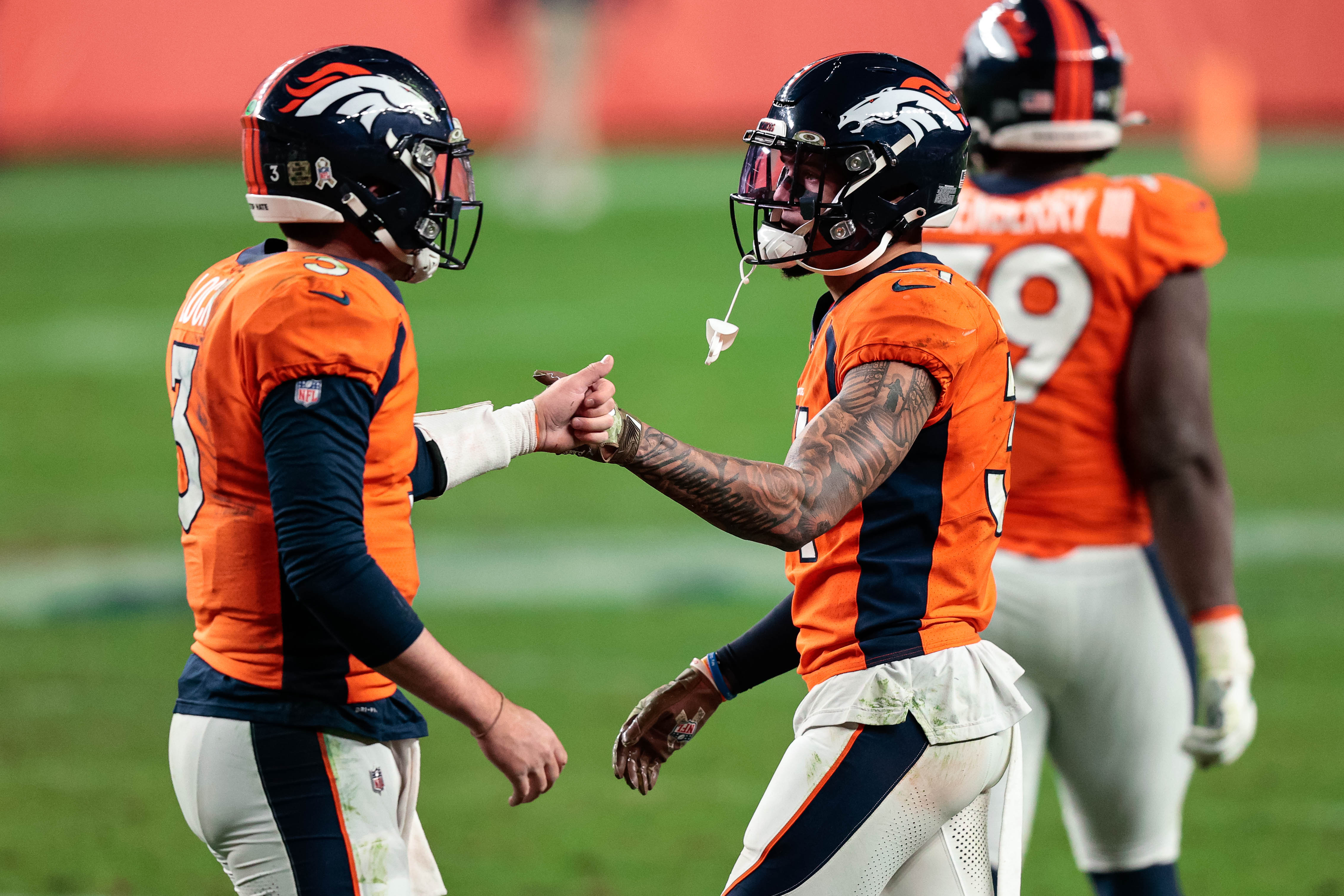 On Wednesday, Justin Simmons appeared on The Pat McAfee show alongside McAfee and A.J. Hawk to talk about the Broncos, Drew Lock, his new contract and his charity work.
15 minutes before Simmons came on the show, McAfee joked with Hawk about just how charitable Simmons was.
"I know he's a stud and I know he seems to take care and help out everyone in the country already, so seems like a great dude," Hawk said before McAfee chimed in.
"Everybody," McAfee emphasized. "I was trying to do a little research, the only thing that's coming up is — obviously he's a great football player — but, yeah, he just helps everybody on Earth. We got Gandhi playing safety for the Broncos, joining us in about 14-15 minutes."
Once Simmons got on the McAfee show, the show's namesake was quick to ask what stage of the rebuild Simmons thought the Broncos were in.
"We have the team right now ready to go and — whoever we add — a couple of pieces here and there in the draft, getting ready for those guys to come in and contribute right off rip. We feel we have a really good chance here to make something special happen. And, like you said, having all the guys coming back, and Drew [Lock] entering . . . I know it's his third season but really it'll be like his second, finally having a full season under his belt and things like that. I'm just excited."
Simmons didn't leave it there though, as he was quick to heap more praise on Lock.
"I'm so outspoken about Drew because I've seen it. Going up against him in practice, and seeing the swagger, seeing the confidence that he plays with, and everyone knows man, there's a big learning curve that comes with the position, especially at the quarterback position and playing in the NFL. So, I've always been a Drew fan since day one and I'm just really looking forward to see what he does. I know there's been talks about competition coming in, a veteran quarterback, this, that, and the other, and I'm just excited for Drew. I really feel like this is going to be a really good season for him."
It does seem like Lock is putting in the necessary work to make the large leap everyone is hoping for as well.
"I heard from a bunch of guys — Courtland [Sutton], Tim Patrick, Jerry [Jeudy] — a bunch of guys that have been working with Drew that they've loved his dedication, focus and his work ethic this off-season so far," Simmons said.