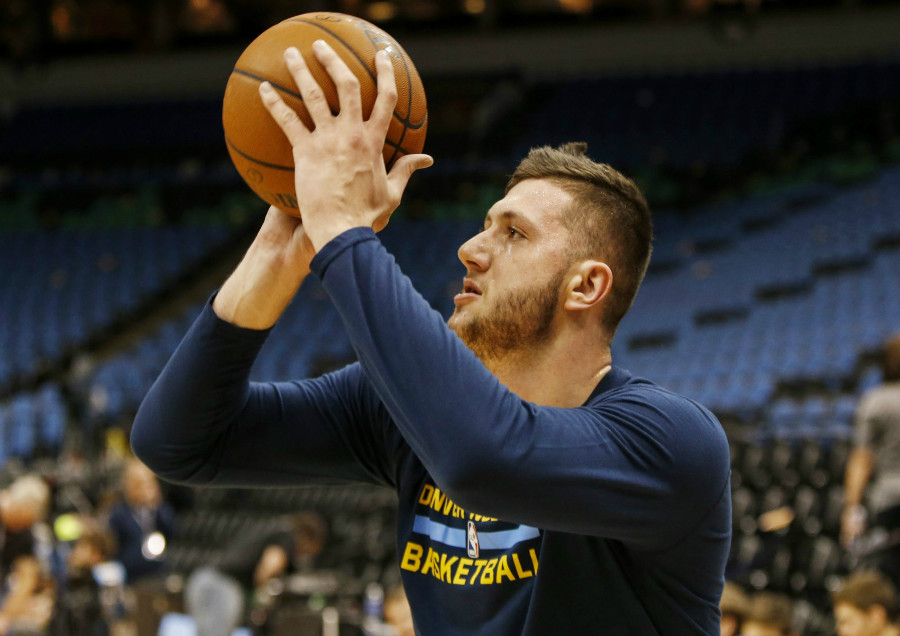 Denver Nuggets center Jusuf Nurkic may be watching the conference finals from home, but that does not prevent him from expressing his love for forming a twin tower lineup with teammate Nikola Jokic.
The idea of starting both bigs at the same time was floated around all season long, but with the league trending towards smaller and smaller lineups, the Nuggets opted to stay away, at least for the majority of the season.
As the season came to a close, though, and the Nuggets knew they were not going to be a playoff team, head coach Michael Malone opted to slot both European big men into a lineup, and the results were interesting.
The two showed they have a lot of work to do, but they also showed some success, combining for 29 points, 25 rebounds, five assists and three blocks in the first go-round.
The two big men have a lot of talent and the Nuggets are trying to find the best way to maximize their playing time while keeping production and talent at a high.
Nurkic, however, thinks the two will pan out just fine.
"I'm happy about the big lineup [with Nikola]," Nurkic told Jonathan Huang of Nuggets.com  "Basketball has kind of changed. The NBA has gone smaller because of [the] Golden State Warriors]. In the [Western Conference] semi-finals, look at [Oklahoma City's Steven] Adams, [Enes] Kanter, and [Serge] Ibaka. They played all those guys and they see the difference. Me and Nikola have great communication because we played in the same league, we played against each other."
For now, it seems that the organization will opt to rotate the players until they can prove they can play both ends of the game effectively while on the floor.
But with some work and communication, the two could very well be on their way to finding success as a duo on the court.