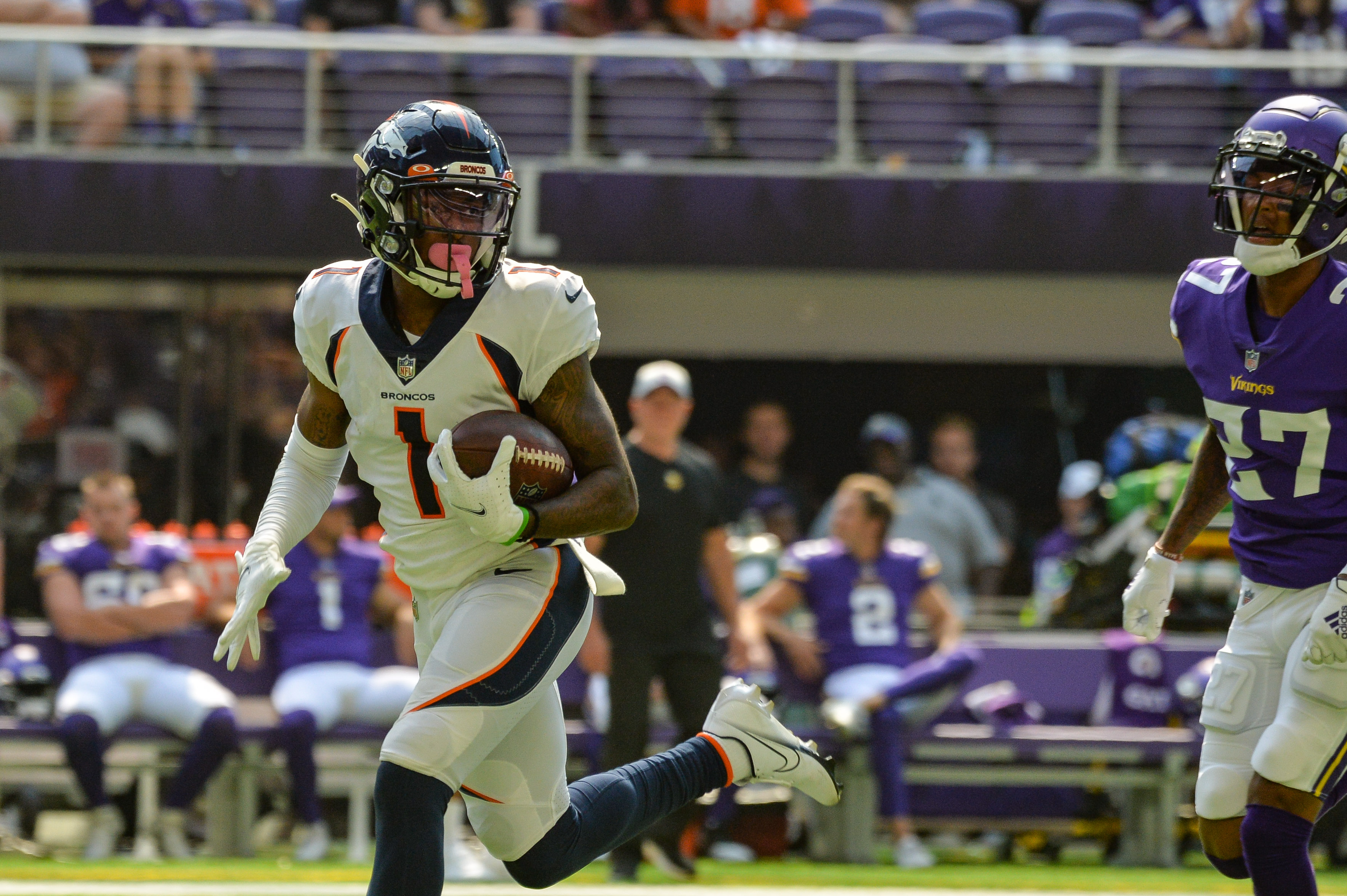 K.J. Hamler's much-anticipated sophomore campaign was ended prematurely, as he suffered a gruesome ACL tear in Week 3 against the New York Jets, but he's excited and ready to return to the field.
"I'm doing [well]. I'm progressing every day and I'm well ahead of schedule," Hamler told the media on Wednesday. "Some days they have to ramp me down a little bit and tell me to calm down so nothing flares up. I'm playing it smart and progressing every day."
Hamler's rehab is in a much better place now than it was early on in the process, where he found himself facing a lot of adversity.
"I was in a dark spot for a while going through [my rehab]," Hamler said. "Then I lost my grandmother two months after that. She was my best friend and I had to put her to rest. That was probably the toughest thing for me. Now that I'm back on the field and now that I'm around all the guys and I'm being able to do a little bit of what I was able to do before—it's been uplifting my spirits. I won't say that I'm out of that dark place, but I'm getting better. I can tell you that."
Now that Hamler is finally able to start ramping up his workouts as his return to the field nears, he's hoping he can leave that darkness behind for good.
"Just playing ball again [will remove me from that dark place]," Hamler said. "When you take something that you love away, you have to figure out what you're going to do. I've been picking up new hobbies and things like that because I'm not just football. When I'm on the field, I'm just football (laughs). [I'm] just trying to find an identity out of football as well. That was probably the hardest part for me because all I know is football. Picking up new things, new hobbies and being around positive people that bring light and energy to your life is a big difference."
The anticipation for Hamler's return goes both ways, as one can safely assume Broncos Country is eager to see him again, especially now that they have a quarterback.