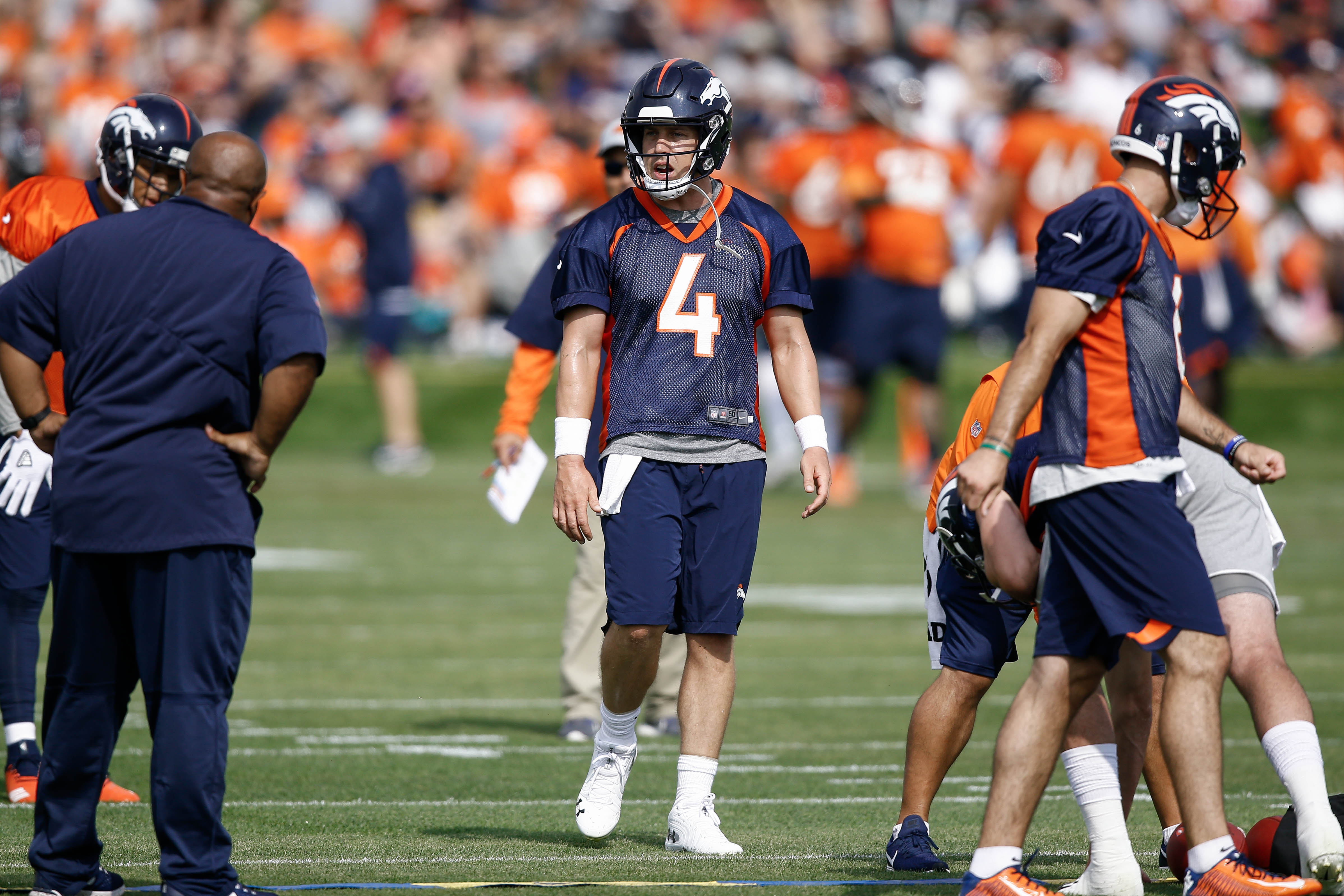 After helping lead the Minnesota Vikings to the NFC Championship game last year, quarterback Case Keenum signed a two-year, $36 million contract to join the Denver Broncos in free agency.
In his last NFL game, he played in Vikings uniform. In his next, he'll play against them — and preseason or not, Keenum knows what the Broncos will face. "I got a firsthand view of how good of a defense it is. I know we've got our work cut out for us. It's going to be a great test. I'm excited to go compete against a really talented defense," Keenum said. "I love all of those guys. This Saturday, it's going to be a competition and we're going to get after it. I know those guys are going to be jacked to get back on the field, just like I'm jacked to get back on the field. But yeah, no bad feelings."
"I've got a lot of things that I'm really excited about," Keenum continued. "For me, I'm probably going to have to make sure I take deep breaths and calm myself down, don't get too excited."
In his first start for the Broncos — which is expected to be very brief — Keenum wants to prove that his version of the team's offense will be vastly different than last season's under three different quarterback. "I wouldn't say I've set goals for Saturday yet, except for the goals that we set every day," Keenum said. "Taking care of the football, stringing together some drives, converting on third down and moving the ball. I think whatever we do, I want to progress as an offense. You never really know what situations you're going to come up into. I'm excited to see what it is. I don't know what it's going to be, but we're going to learn something and we're going to get better on Saturday."
"I love to play. So I'm going to play until they take me out," Keenum added. "I want to drive down the field, I want to score touchdowns. I don't know what the plan is — you'll have to ask [head coach] Vance [Joseph] about that. I'm excited to get back out there."
Click the video for more from Broncos quarterback Case Keenum, including:
Center Matt Paradis' role as Keenum's "security blanket"
How star receivers Demaryius Thomas and Emmanuel Sanders have "exceeded" his expections
His rhythm with rookies Courtland Sutton and DaeSean Hamilton
His nickname for wide receiver River Cracraft
… and more!
VIDEO CREDIT: Denver Broncos/Facebook