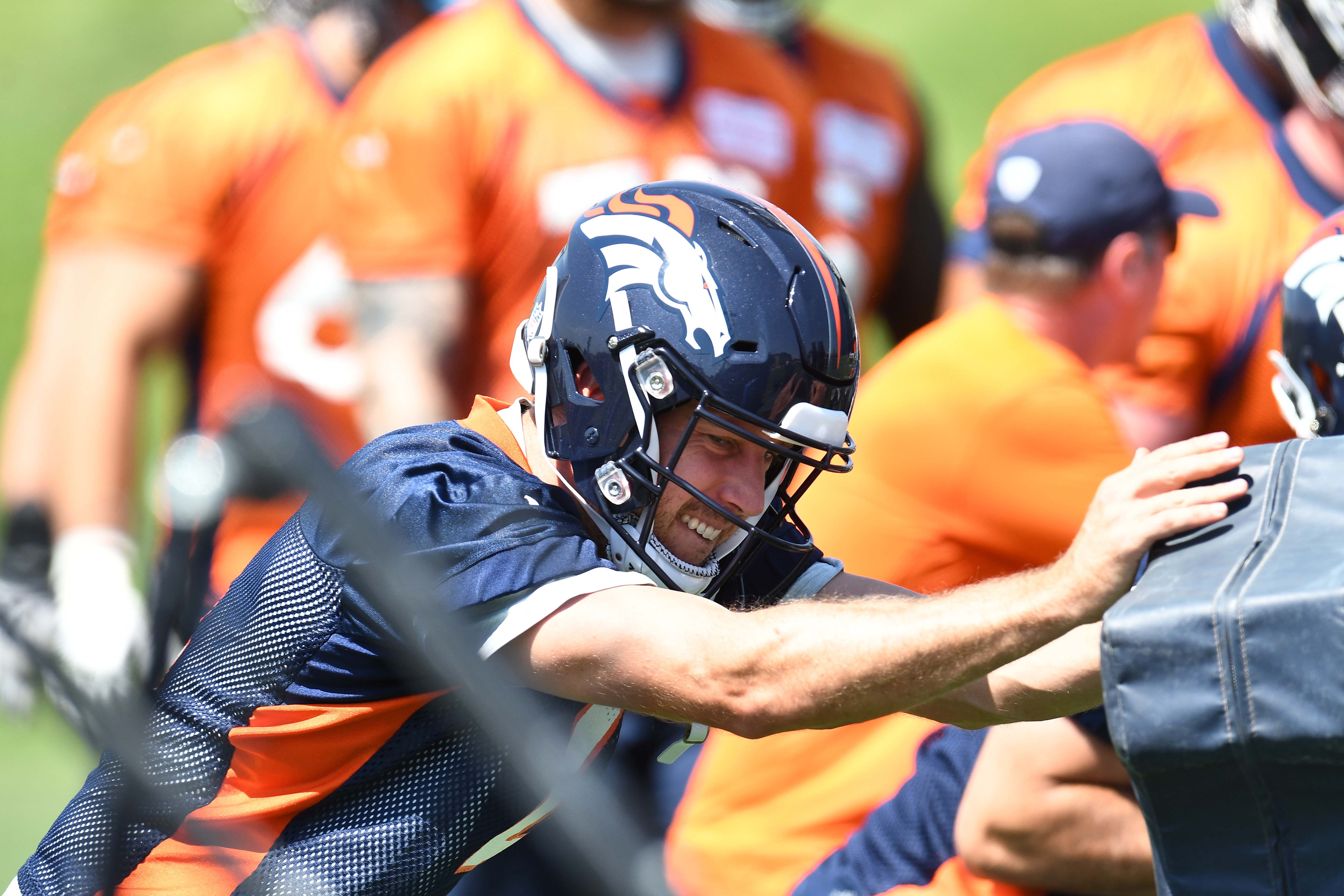 A problem that plagued the Denver Broncos in 2018 was the roulette wheel that went around and around at the most important position arguably in sports, quarterback. A lack of leadership, or seeming idea who was even going to start was a massive problem all season long.
Denver hopes that problem is solved as new-starter Case Keenum takes the helm with no doubt that he's the lead man named from day one. The Broncos are optimistic it brings good fortunes just on the idea that the team can play faster on offense and his leadership is echoing strong among Broncos players in camp.
"It's just the chemistry. You have one voice on offense," Broncos tight-end Jake Butt said about the excitement about Keenum running the offense.
"It's always good to have a designated leader and a voice and a heartbeat. That's Case and we all know that. He's been doing a great job and we're going to continue to build on some of the things we did in the spring."
But while the Broncos have been in training camp for only a short couple days, Keenum and the Broncos wide receivers have been working together for quite some time, something that caught the eye of head coach Vance Joseph.
"I thought yesterday our offense took a major, major step since the spring," Joseph said Sunday. "That speaks to Case's leadership and keeping guys together all summer. They came out yesterday and it was a big improvement from the last day of mini camp, in my opinion."
The same excitement and visual improvements also are echoed from the Broncos defense, including one of the vocal leaders of the team in linebacker Brandon Marshall.
"They actually kind of feel different. There is more confidence on that side of the ball," Marshall said. "I'm sensing more confidence for them. It's not the question mark like it was the past two years."
That question mark also could be felt in the command of the offense. With Keenum now at the helm, a certain command is in place as the Broncos move through the training camp.
"Case takes command of the huddle. He takes control. I think it's kind of contagious, right? I think everybody believes in Case and it's going to be good.""