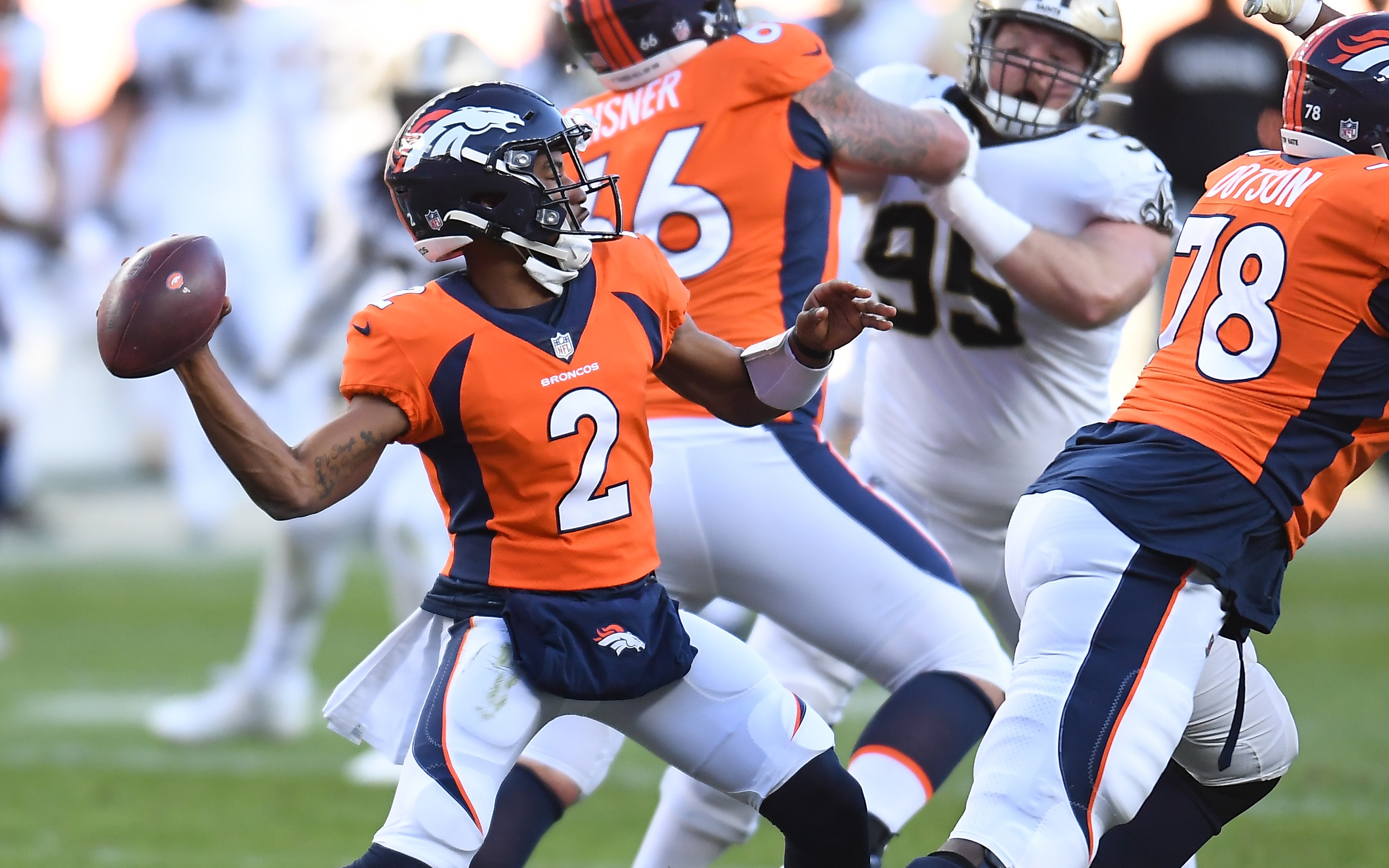 As a result of COVID-19, the 2020 season is one of the most unique we have ever seen, and likely ever will see.
Injuries were at an exceptionally high rate, and multiple players were forced to miss games due to the virus. However, none of those cases are as extreme as what the Broncos experienced in the lead-up to Week 12.
During an extra film study session, every quarterback on the Broncos broke COVID-19 protocol and weren't allowed to play in the upcoming game against the Saints.
Enter Kendall Hinton, a wide receiver who had less than 48 hours to prepare for his first game at quarterback in multiple years. The performance wasn't great, but Hinton stepping up for his teammates the way he did was a special moment, and that moment will now be immortalized in Canton.
As such a unique piece of the now-iconic season, Hinton will be enshrined as part of the "Season Review" display, the Pro Football Hall of Fame announced.
Following the announcement, Hinton took to Twitter to laugh at himself while also showing his appreciation for the honor.
What a blessing🙏🏾 still unreal.. unfortunately I'll have to explain to my kids what a negative QBR is someday😂🤦🏽‍♂️ https://t.co/9OwtaqRny0

— Kendall Hinton (@Kendall_Hinton2) July 8, 2021
Hinton's wristband will be displayed alongside the old quarterback wristband of former Baltimore Colts running back, Tom Matte, who was the last emergency starting quarterback, back in 1965.
Fortunately for the Broncos, this might not be the end of the Hinton story. Hinton had one of the most impressive OTAs of anyone on the team, and looks like he might finally get a chance to contribute at his more natural position — wide receiver.