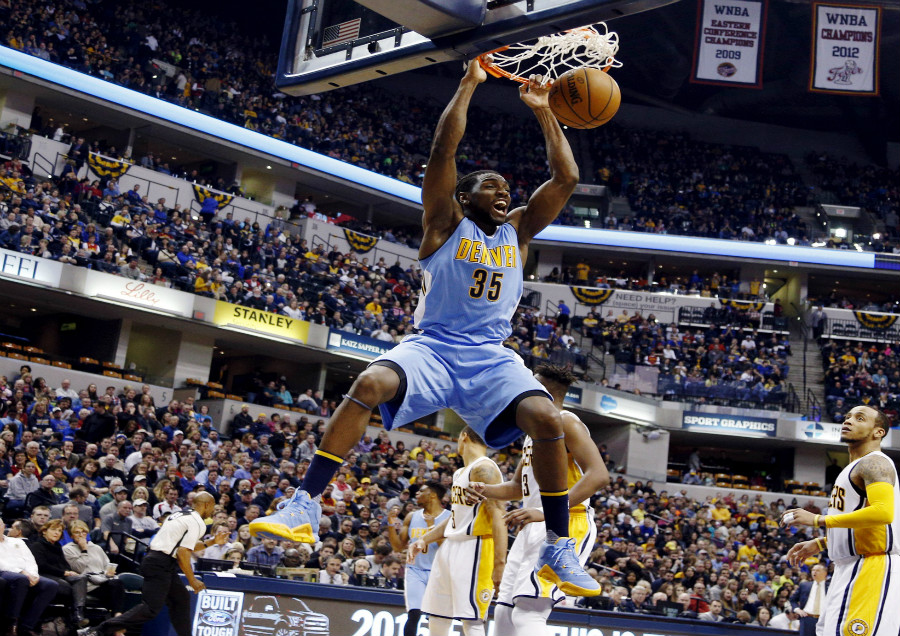 The Denver Nuggets season is winding down, and with nothing left to play for, it seems as if the Nuggets' young guns will get the vast majority of playing time moving forward.
One of the best and longest-tenured Nuggets on the roster is Kenneth Faried.
Faried has been dealing with a plethora of injuries this season and admitted it has been tough on his body.
"Long year" Faried said with a chuckle following Friday's shootaround. "From my ankle to my back, I do not know what is going on."
With all the injuries that have surfaced, Faried told the media that he wants the young guys to play more.
"Let the young guys play, let them get out there, get some experience" Faried said. "I'm okay with it, I've been okay with it … I was like 'Hey just let the young guys play, let them get some burn, and let them figure it out.'"
Faried then reflected as to how he handled getting extra playing time as a young player.
"When I was young, and when I had the opportunity, I thrived in it." Faried said. "I was so excited to get out there and play and be starting, just to see how I played and see how well I could do."
Faried is in the midst of yet another solid offensive season, averaging 12.5 points and 8.7 rebounds per game, making this one of his most efficient and effective years yet.
According to Basketball Reference, Faried has a player efficiency rating of 21.0, which is the highest since his rookie season.
This, though, could be the end of his season.
If the #Nuggets can get away with it, Faried may not play at all to end the season. But a shortage of bigs might force him to play some.

— Chris Dempsey (@dempseypost) April 8, 2016
Like Chris Dempsey stated, the Nuggets would love to avoid playing Faried in order to get the younger guys more minutes; however, if push comes to shove Faried may end up with some playing time to finish up the year.