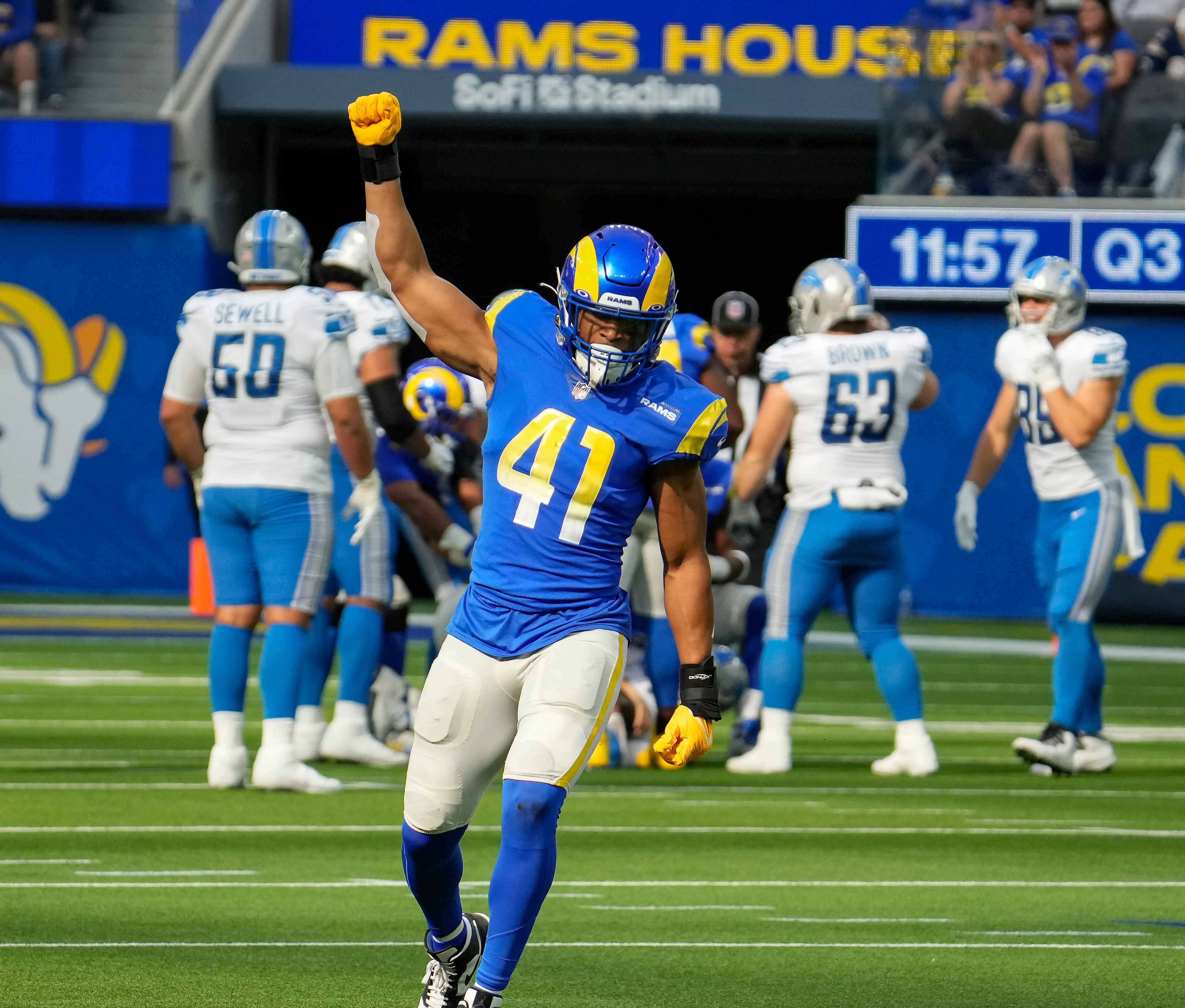 The Broncos linebacking core has been decimated by injuries, forcing the team to get creative in trying to find solutions.
With both starting inside linebackers out for the season, and both outside linebackers potentially out for Sunday's game against the Washington Football Team, the Broncos looked to the trade market and added Stephen Weatherly and Kenny Young to fill the void at the position.
Fortunately for them, Young already appears to be getting up to speed and will be ready to make an impact Sunday.
"They both had good practices yesterday—Baron [Browning] and Kenny [Young]," Fangio said of the two inside linebackers that are going to be forced into a large role from the jump. "Kenny just got here, as you guys know, but he's not too far behind him in the reps that Baron has gotten due to Baron's three or four injuries that he's had since he got here. I was pleased with both of them yesterday. I thought Baron had a good day."
Fangio also has a connection to Young that could help the linebacker get acclimated and get on the field sooner.
"His attitude since he's been here has been great," Fangio told the media Thursday. "I met with him this morning personally, going over stuff. Coincidentally, we have a mutual friend that that I coached about 12 years ago—[former NFL LB] Brendon Ayanbadejo in Baltimore. Brendon and I have stayed in touch regularly over the years. He texted me last night and told me about his relationship with Kenny, and then Kenny came in this morning and talked to me about 'B.A.' There was a connection there. Who wants to uproot in the middle of a season and go somewhere else, no matter what the circumstances are each way? His attitude has been great, and I think it will be nothing but even better as we move forward."
Meanwhile, Weatherly will be focused on adding a violent element to Denver's pass rush.
"I would say physical," Weatherly told the media Tuesday when asked to describe his pass-rushing style. "I love putting my hands on people in the run game. In the passing game, it's the same thing—move tackles backwards and then work off at the end. Compress the pocket and work together with my dudes on the inside. Shamar [Stephen], who I played with [in Minnesota], knows how I pass rush and we read off of each other really well. At the end of the day, it's about building that kind of chemistry with everyone else, and to say that 'Oh OK, he'll come in and he'll thump.' I want the guys to know that about me as we come out here and practice."
That's a mentality you love to see added to the team. Hopefully it will pay dividends this Sunday, as the Broncos have to beat the Washington Football Team.