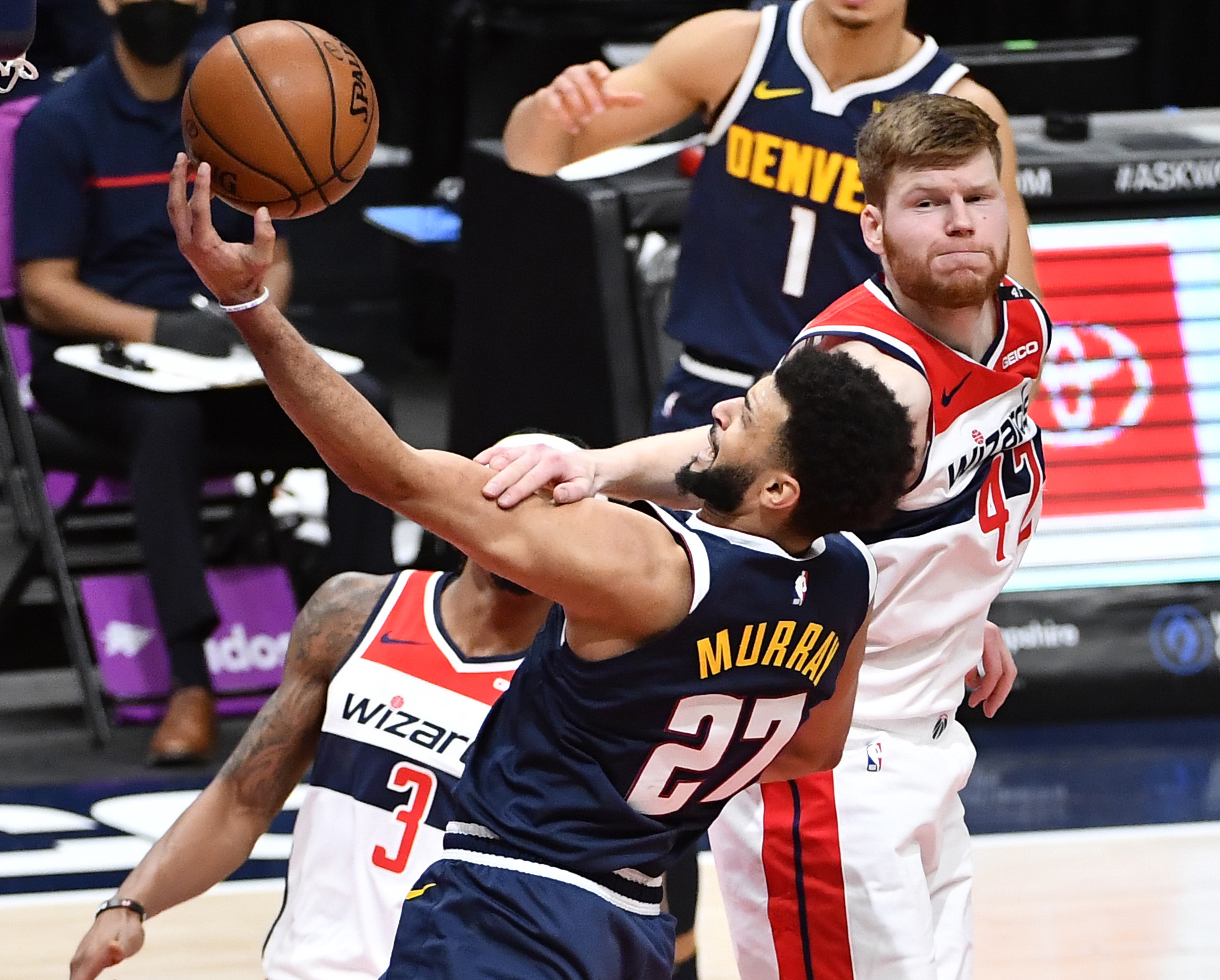 The Nuggets open their second half of the season on the road on Friday night after a much needed All-Star break. The first half of the season was full of ups and downs but how they've responded to those challenges proves they can finish the season out strong and make some noise in the playoffs. 
They're currently 6th in the Western Conference standings with a 21 and 15 record and that's something to be proud of when you take into account of everything they've had to overcome to get to this point. Michael Malone has been experimenting with several different lineups due to injuries and COVID outbreaks, so maintaining a level of consistency has been a struggle. 
Gary Harris has only played in 19 games this season due to an adductor strain, PJ Dozier missed about a month with a right hamstring strain, JaMychael Green has been out with a shoulder injury and Paul Millsap has been dealing with a knee injury. On top of that, some players had to enter the NBA's Health and Safety Protocols due to positive COVID tests and contact tracing so finding a rhythm has been rather difficult to say the least. But despite all the obstacles, this Nuggets team closed out the first half of the season on a 4-game winning streak (two of those blow out wins) and showed us what they're capable of.
Staying healthy will be key heading into the second half of the season when competition really starts to ramp up but following the game plan every night is key. 
"Going into the break we were 9 and 4 and the challenge now is to find that rhythm that we had," Malone said.
Third Quarters, Limiting Turnovers and Strong Defensive Effort 
The Nuggets are in control of their own destiny. Most of the games they lost, they beat themselves by not following their game plan. Of the 15 games they lost, Denver has been outscored in the third quarter in 11 of those games, ultimately resulting in a loss. That's been a point of emphasis all season for Malone and something this team has to take seriously moving forward if they want to win. 
Taking care of the ball hasn't been Denver's strong point either. It's eight in the league in team turnovers and has given up 16 points off turnovers so far this season. When the Nuggets limit their turnovers, they win. They can't be allowing their opponents a chance to throw them off defensively on the fast break. They're also 16th in the league in defensive efficiency, a ranking Malone isn't too pleased with.
Jamal Murray isn't too worried about the Nuggets' first half struggles, however. He took time away during the All-Star break to recharge mentally and is confident his team can pick up right where they left off heading into the break. 
"Keep playing the same way we've been playing," Murray said. "No need to overthink it or change anything. We know how to play and we know that when we play defense we win games." 
Who Needs to Step Up?
If we're being honest, everyone needs to step up and make a consistent effort except Nikola Jokić who leads the league in Player Efficiency Rating and is averaging 27 points, 11 rebounds and 9 assists. He has been consistent across the board. He can facilitate when needed and take over any game at any time. We can't expect players to have perfect games every night, though especially when they're banged up and don't have sufficient rest time. Jamal Murray has been in a rhythm and putting up some big numbers as of late. In the last 12 games he has been averaging 29 points on 55 percent shooting from the field. He was pretty banged up with multiple injuries throughout the season but has played through it. 
Michael Porter Jr. has also stepped up in big ways for Denver on both ends of the floor but his consistency has been in question throughout the season. He was out for some time with COVID so it has taken a minute for him to get back into the swing of things but he has found himself in the starting rotation and has been improving every game. 
The Nuggets bench also needs to step up and since most of them have had more playing time due to the injuries of key starters, there's no excuse for them to not make a difference in the second half of the season. 
Key Stretches 
Denver has two important stretches at home. Both are 5-game home stands Denver must win to stay in good standings in the west. Their first batch of games are against Dallas, Indiana, Charlotte, Chicago and New Orleans and the second one is against Orlando, Detroit, San Antonio twice, and Boston.
The Nuggets plan, however, is to take it one game at a time and not focus too far ahead. 
"I think it's important to take each game at a time," Paul Millsap said. "I don't think we're looking at it, winning all five. Now we're focused on winning the one tomorrow and then the next one after that. I think that's how we got to approach it."