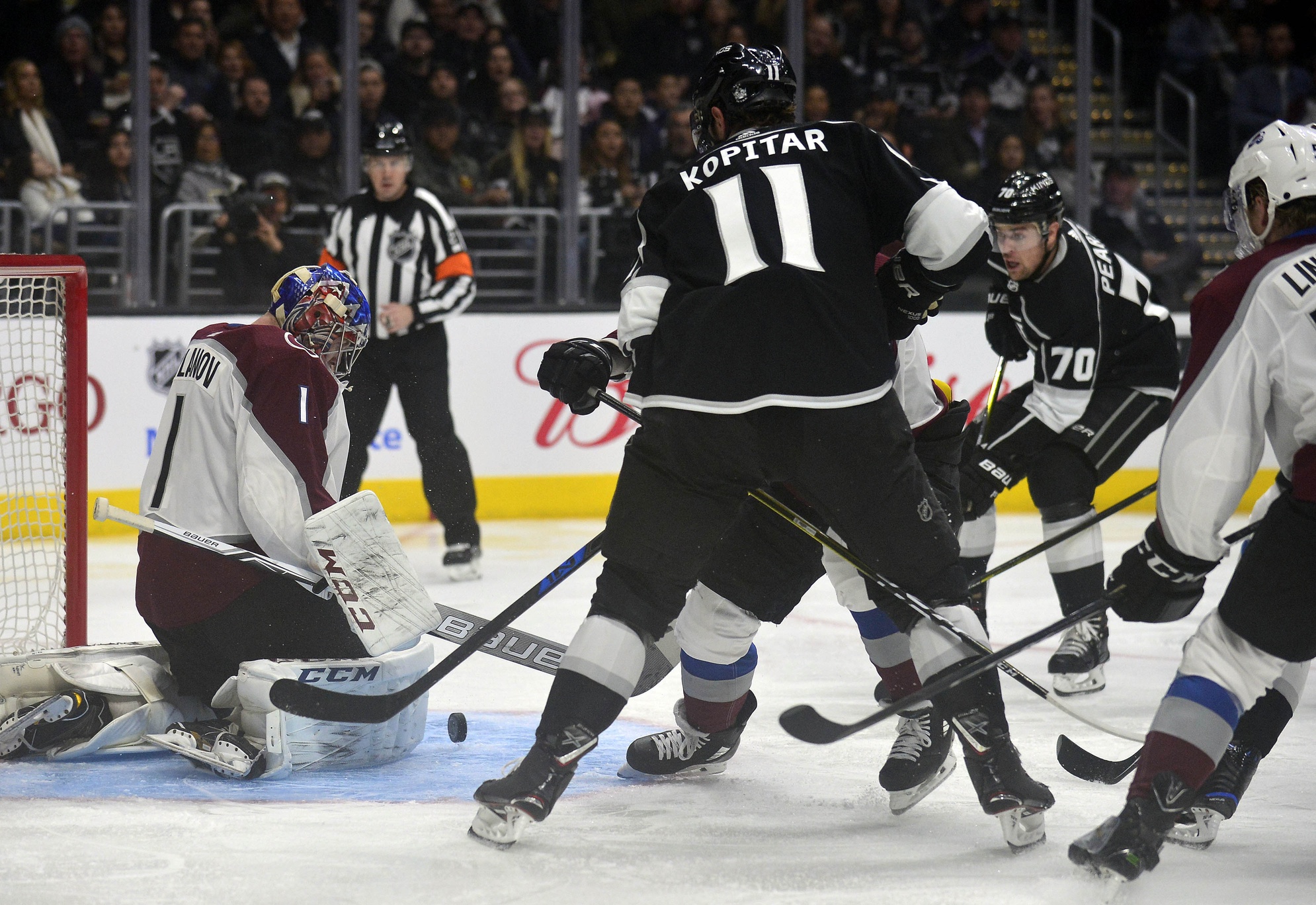 The Colorado Avalanche did nearly everything right in Thursday night's loss in Los Angeles — all the way until the bitter end.
Following a low-production night on offense for both teams, the Avs fell in overtime to the Kings off a quick goal from Dustin Brown, only 44 seconds into the extra time.
In the battle of the goalies, Jonathan Quick held the slight upper hand over Semyon Varlamov, as he saved 31 shots on goal from going in. Varlamov, however, wasn't far behind him with 25. Neither team could get anything going on the power play.
After a tepid first period, in which neither team saw any scoreboard action, Colorado's Gabriel Landeskog broke it open with a goal a third of the way through the second period. The Avs' defense remained steady throughout the remainder of the frame, but Alec Martinez wasn't about to let his team slip away that easily. Ten minutes into the third, he netted the equalizer.
Thanks to solid goalie play on both sides of the ice, the two teams forced overtime. But throughout the short period of free hockey, the Kings dominated possession and commanded the pace, all up until the puck flew over the shoulder of Varlamov and into the back of the net.
With the loss, the Avs fell to 16-15-3 and will travel to Arizona on for Saturday's game at 6 p.m.