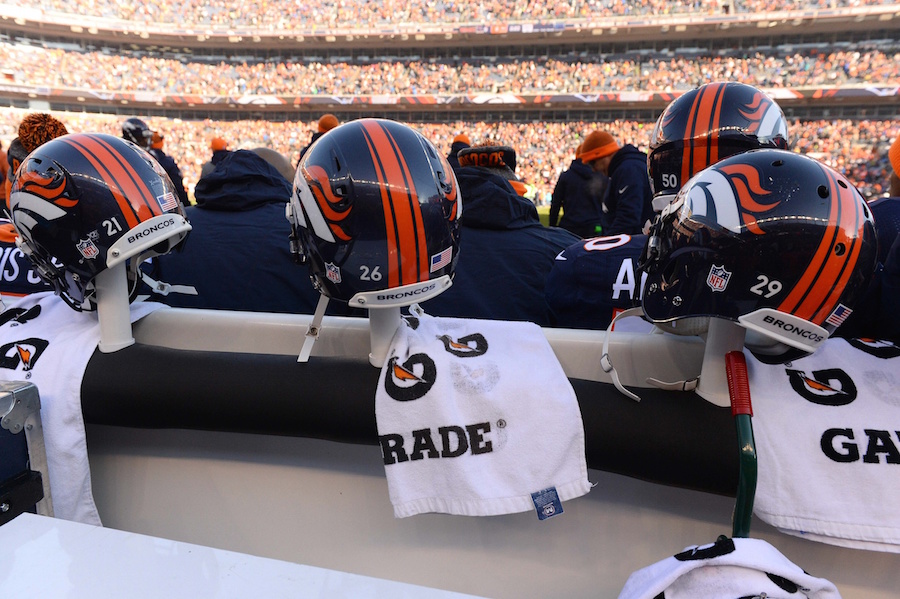 Whether it be flashy or frugal, doing all they can to keep a free agent or bowing out when the price tag is too high, the Denver Broncos have been a model of effectively using their resources to put together a championship-caliber roster.
If Denver has needed to infuse their team with expensive talent, management has gone out of its way to do just that. In other years, when the resources haven't been there, John Elway and his group have gotten more bang for their buck and sought out under-the-radar players who would markedly improved the team.
Denver has done a great job of identifying the premier talent it needs to keep on its roster in order to be competitive. It might have been easier to pinch pennies and maintain that no defensive player was worth the kind of money that Von Miller eventually re-signed for, and, even though the negotiations weren't always the smoothest, John Elway and his front office made concessions to get the deal done without sending the club into salary cap purgatory in the future.
You can include the Demaryius Thomas signing in this scenario as well, where the Broncos went above and beyond to keep top-tier talent in house. We've seen several different instances around the league where a premier receiver has been allowed to test the free-agent waters and sign elsewhere, notably Jeremy Maclin and the Chiefs just a couple of seasons ago to poor results. Instead, the Broncos offered a fair deal that was comparable to what the other top players at his position were being paid at the time and were rewarded with Thomas making the Pro Bowl in each year since that deal was inked.
Every football team has strengths and weakness, and Denver has done an admirable job in making the big name free-agent signings while also finding secondary free-agents on the market that have had an impact on the team. Who could forget one of, if not the most, important signing in franchise history when Peyton Manning ended his whirlwind courtship and finally settled on Denver as his football home? Denver made waves in the past with big name acquisitions in Aqib Talib, DeMarcus Ware and Wes Welker and saw all of those players become staples of high-quality play on both sides of the ball.
Denver has also hit it big on the market with lesser-known players like Darian Stewart and Brandon Marshall. In both Stewart and Marshall, Denver found players who had question marks and signed them to modest deals with the incentive of getting a more lucrative paycheck with sustained play. Now, both defenders have been financially locked up by the team for going above and beyond what their initial deals called for, while also not breaking the bank to keep them in a Denver uniform.
For as much as Denver has hit on several names in free-agency, they should also get credit for not overpaying to retain talent either. Names like Eric Decker and Sylvester Williams come to mind for players who were in line to improve on their rookie deals, with Denver letting them test the free-agent market and eventually sign somewhere else. Now, it's not to say that they flamed out in their new homes, but it was savvy on the part of the Broncos to not open up the purse strings based on the return on investment they predicted from either player.
The case of Malik Jackson can be thrown into that equation as well. It's not in dispute that Jackson is an upper-echelon defensive lineman, but it was going to be problematic to try and re-sign Jackson, Miller and Brock Osweiler back in the summer of 2015. The Broncos did make some headway with Jackson, but in the end made the choice to let him go. Jackson had a disappointing first year with the Jacksonville Jaguars and the jury remains out on him, but it looks like Denver ended up making the better move to spend their money elsewhere.
You can't sign a Pro Bowlers at every position, and you're going to leave your team bereft of talent if a front office decides to sit on pile of money without using it. What has separated the Broncos from some other hard-luck franchises is knowing when they need to make the blockbuster move, scour the market for a bargain or let a player walk away. It's a tricky road to hoe, but the Broncos are still in the conversation as one of the premier teams in the NFL for their ability to find that balance.