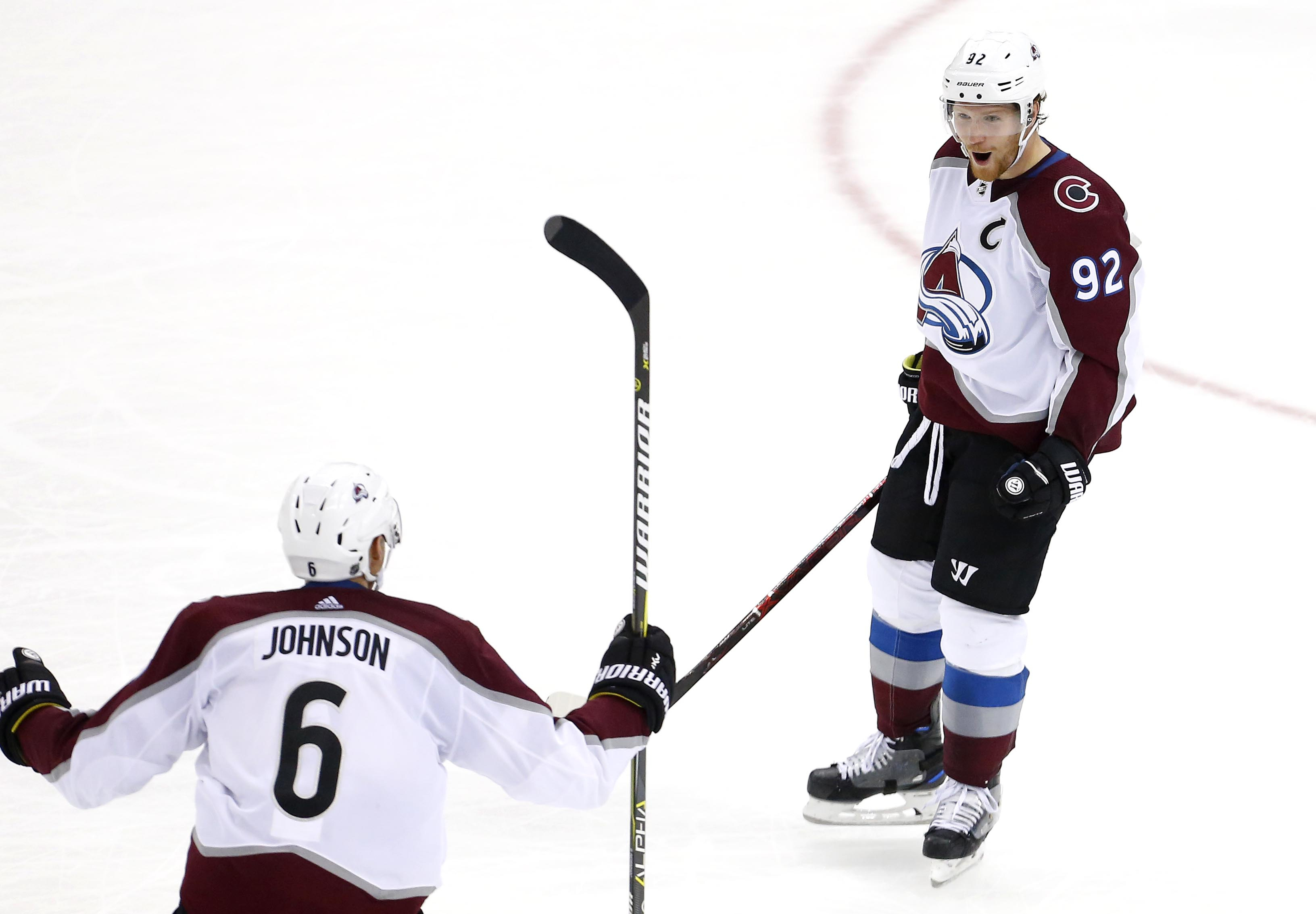 The Colorado Avalanche kicked off a busy NHL Saturday in Raleigh North Carolina with the first game of 13 on the day's schedule. Less than 48 hours removed from his hattrick in New Jersey, captain Gabe Landeskog led his team to a victory, scoring two goals as the Avalanche defeated the Hurricanes, 3-1.
Landeskog's sixth and seventh goals of the year came at 16:49 into the first and 9:13 into the second respectively, the second of which while the Avalanche were on the power play. His leadership was on full display on each of his goals Saturday as they came in moments where it felt as though the Hurricanes had control. Landeskog took advantage of the few opportunities given by the Carolina and helped his team continue an impressive east coast trip.
Colorado's record improves to 5-1-2 on the year, but Saturday's win wasn't produced entirely from the front end. The game was Philip Grubauer's second consecutive start and he was nothing less than spectacular stopping a career-high 42 shots, including some crucial and pivotal saves early on.
The strong play from Grubauer allowed the Avs to play with some confidence even while getting severely outshot by a Carolina who traditionally is a team that outshoots its opponent and today was no different as the Avs lost the shot count by a margin of 43-22.
The Avalanche took a 3-0 lead late in the third period when Nathan MacKinnon tallied his eighth goal of the year and third point of the day after assisting on each of Landeskog's goals. MacKinnon has scored at least one point in every contest so far and has failed to score a goal in only one. His seven goals and four assists are good for eleventh best in the league to date.
With 2:33 to go in the game, Carolina's Micheal Ferland put an end to Philip Grubauer's shutout scoring off of a one-touch shot after a pass from teammate Sebastian Aho from behind the net.
The Avs wrap up their current road trip with a stop in Philadelphia to face the Flyers for the final time this season.