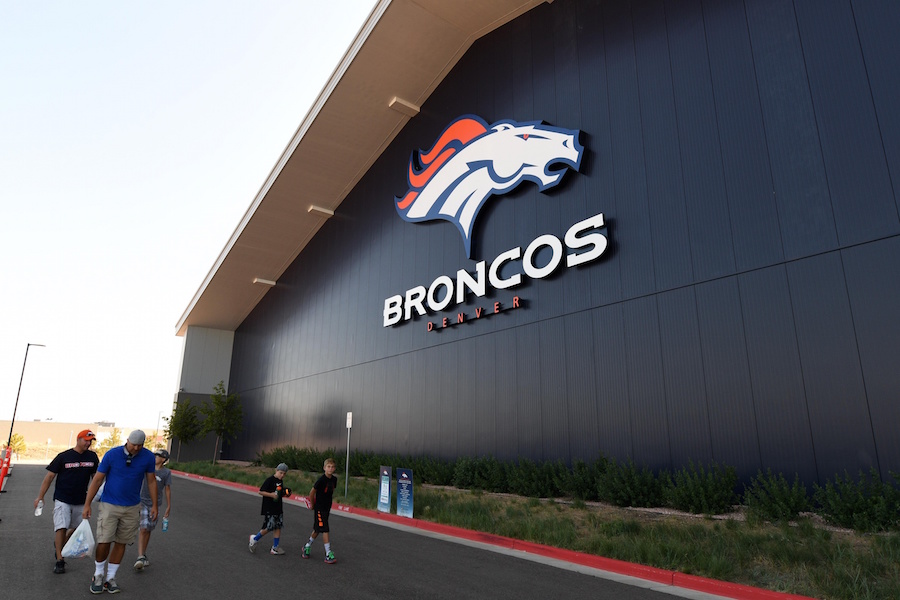 Training camp is now in its second week, and it is time to take an early peek at what Las Vegas is thinking about the Denver Broncos' chances this upcoming season. Based on all of the lines and numbers, the professionals seem to think that Denver will be good in 2016, but not great.
Most books have Denver's win total at 9.5, tied with the Kansas City Chiefs for the highest win total in the AFC West. In the AFC, the Broncos have the same win total as the Cincinnati Bengals and Indianapolis Colts, only trailing the New England Patriots and Pittsburgh Steelers.
Over in the NFC, five teams have equal or higher win totals than the Broncos.
This suggests that Denver will be in a dogfight down the stretch with the Chiefs in order to claim their sixth straight division title. According to Las Vegas, the Oakland Raiders should be competitive as well, with a win total at most books of 8.5.
At most books, Denver is not favored to win the AFC West. A $100 bet on the Broncos to win the division would return around $165, which is oddly enough the same odds Vegas is giving the Raiders to win the division. Kansas City is the favorite; a $100 wager on the Chiefs to win the AFC West gets you only $140 if it comes in.
Looking at the entire AFC Conference, the Broncos are tied with the Chiefs as the fourth favorite to represent the conference in the Super Bowl. New England, Pittsburgh and Cincinnati all have better odds to win the conference according to the experts.
Finally, Denver is tied with the Green Bay Packers with the sixth best odds to win a championship. New England, Seattle, Carolina, Arizona and Pittsburgh are all ahead of the Broncos.
Las Vegas seems to be thinking that two teams will be in the playoffs from the AFC West. Based on the numbers, one of those teams should be Denver. It seems that the experts think that the Broncos will make a little bit of noise in the playoffs before stumbling, most likely in the divisional round.
At this particular time, I do not fully agree with Vegas. I believe Denver will be a better team than Kansas City and Cincinnati. The Steelers and Patriots are difficult to predict at this time with big-time suspensions on the horizon.
It is just training camp and things will change with injuries and suspensions. This was just an early look at what the experts are really thinking about the Broncos at this particular stage of the season.
To hear more about the Broncos upcoming season and some of the Vegas odds, listen to the podcast below …
Catch Weekend Drive with Sean Walsh every Saturday and Sunday from 2p-4p on Mile High Sports AM 1340 | FM 104.7 or stream live any time for the best local coverage of Colorado sports from Denver's biggest sports talk lineup.