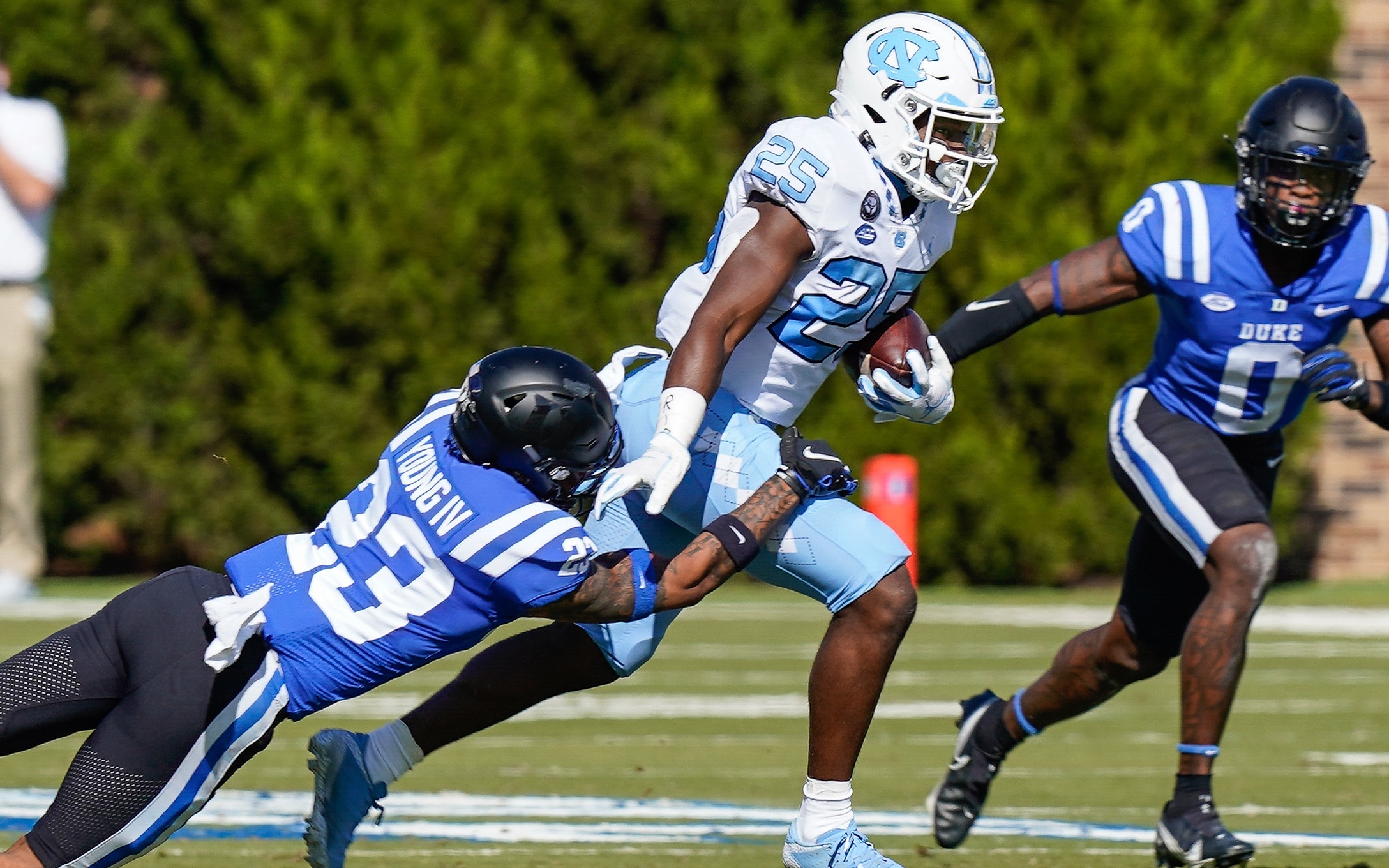 The Denver Broncos dropped Phillip Lindsay and then took a running back in the second round of the NFL Draft.
Some Broncos fans are upset. It makes sense.
So was Lindsay:
😂😂

— Phillip Lindsay (@I_CU_boy) April 30, 2021
Lindsay wasn't just a hometown hero, he would be loved on any team and likely will be in Houston. At 5'8″ and 190 pounds, Lindsay was lightning in a bottle. He used that speed and awesome acceleration to hit the hole with a quickness, before defenders could react.
He regularly took long runs to the house and was the first Broncos back to run for 1,000-plus yards in back-to-back seasons since Clinton Portis in 2003-04.
Lindsay was sensational. He was a fan-favorite because he was one of the best running backs Denver's had in many years. But, his rough running style wore him down, landing him on the Injured Reserve in 2018 and 2020, costing him 10 games.
New GM George Paton moved on from Lindsay this offseason, bringing in Mike Boone, formerly of the Minnesota Vikings, where Paton used to work. But Boone will be the No. 3 back and will contribute on special teams, too.
Paton replaced Lindsay with Javonte Williams, a 5'10" 212 pound bruiser of a back.
Where Lindsay was lightning, Williams is booming thunder who looks to run through contact at the second level.
That's the thing that sticks out immediately; Williams is a completely different build and different style of back. "Pookie" will knock the dookie out of a defender. (Yes, Pookie is his actual nickname.)
Watching his highlight tapes and it's easy to see his incredible athleticism and then a pounding finish. As he did here on this massive run against Miami:
Is this the most viewed highlight from the 2020 season? Might be.💪🏾 https://t.co/iOVfUEBReb

— Carolina Football (@TarHeelFootball) May 1, 2021
He hurdled one tackler, trucked another and then spun through another arm tackle. It was sneaky how Williams unleashed his athleticism in spurts there.
The young man out of North Carolina was third in the FBS with 19 rushing touchdowns last year in only 11 games, and added 1,140 yards on the ground and three more touchdowns through the air.
When he's not looking to run through defenders, Williams is able to pull his legs through ankle tackles because of his incredible core strength. And, he can shrug off arm tackles with a forearm shiver.
Williams is an old-school, hard-nosed running back who only carried it 366 times in college so should have a lot of life in his legs still. He's fearless and fun to watch run.
With Pat Shurmur still in town, getting a back who can do a little bit of everything was huge. Shurmur loves to run the ball early in the down and distance, and if Drew Lock is to be the starter, their offensive coordinator would be smart to run more play-action.
Lock has flourished with play-action passes, and Williams looks to be a great three-down back to utilize with a mix of run and pass, and then running play-action off of it all.
Of course, with Melvin Gordon still on the roster, he will be the starter this year. But expect to see a lot of Williams, too.
He needs to improve his pass-catching and Williams will have to learn to go out of bounds sometimes, or the wear and tear of the NFL game will likely sideline him at some point. And he'll never be the homerun threat that Lindsay was.
But, when he has the ball in his hands, hold on tight Broncos fans, Williams will bring the boom.
Take a look at what Javonte is bringing to the Mile High City 🏔#CarolinaFootball 🏈 #ProHeels pic.twitter.com/frz1NoBnFn

— Carolina Football (@TarHeelFootball) April 30, 2021
Williams is a runaway train looking to crush opponents. He'll be fun to watch with Broncos orange and blue on.