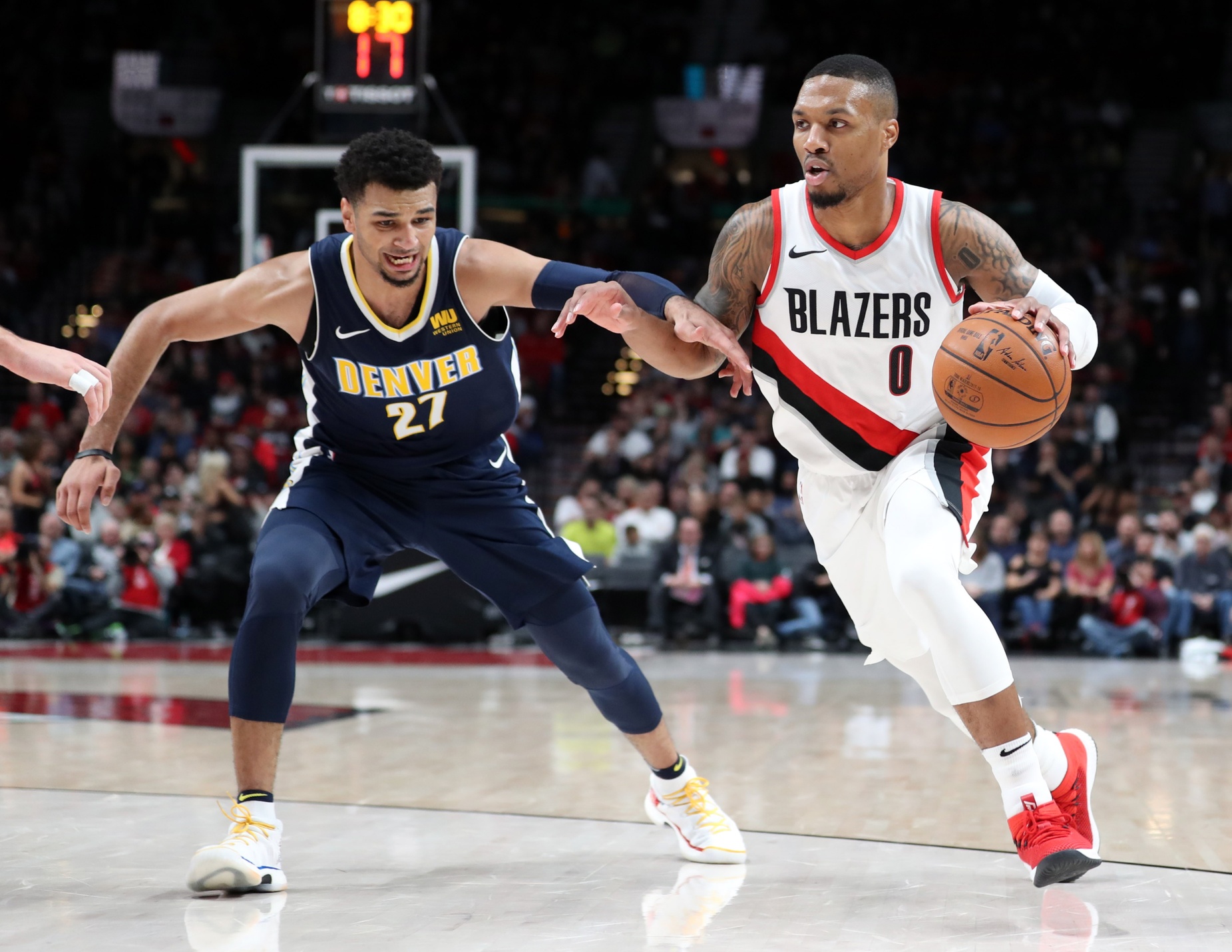 The Denver Nuggets entered Monday night's road game against the Portland Trail Blazers in third place in the Western Conference — and first place in the Northwest Division — following an encouraging 5-1 homestand.
It's still too early to label a road game as particularly important, but given how the Nuggets season ended last year, and the personnel that swapped between teams over the course of these last few seasons, it seemed inevitable that this game was, at the very least, personal. It also served as an excellent opportunity for the Nuggets to show that they're a different team from last year.
Will Barton; the former Trail Blazer, and Jusuf Nurkic; the former Nugget, both seemed acutely aware of that fact. Both looked aggressive on offense from the jump and they set the tone offensively in the first quarter. Barton dropped seven points on his former team, while Nurkic scored eight points and corralled three rebounds.
Denver struggled to take care of the basketball in the first half. They turned it over nine times in the first 15 minutes of the game and that helped Portland jump out to a 14 point lead, but Denver weathered the early storm as they brought themselves back into the game with superb three-point shooting.
Despite losing the rebounding battle, the turnover battle, and creating fewer assists in the first half; somehow, Denver managed to finish the half trailing the Trail Blazers by just five points thanks to their 53.8 percent shooting performance from beyond the arc.
While some appeared to approach this game as an important one, perhaps even a 'revenge game', Nikola Jokic appeared passive. The reigning Western Conference player of the week finished the game with just six points on nine shots to go with seven rebounds, three assists, and three steals.
Meanwhile, Nurkic continued to play aggressively; bullying Jokic in the post, slipping screens effectively, and converting open jump shots. He eventually finished the game with 17 points, five rebounds, and one assist while leading the way for a Portland offense that demolished Denver down low as they won the points in the paint battle 42-32.
Despite another excellent performance from deep, Denver dropped their first game of the year against their biggest rivals 99-82.
The Nuggets will look to get their offense, and interior defense, back on track against the New Orleans Pelicans on Friday, the 17th, back at the Pepsi Center in downtown Colorado.