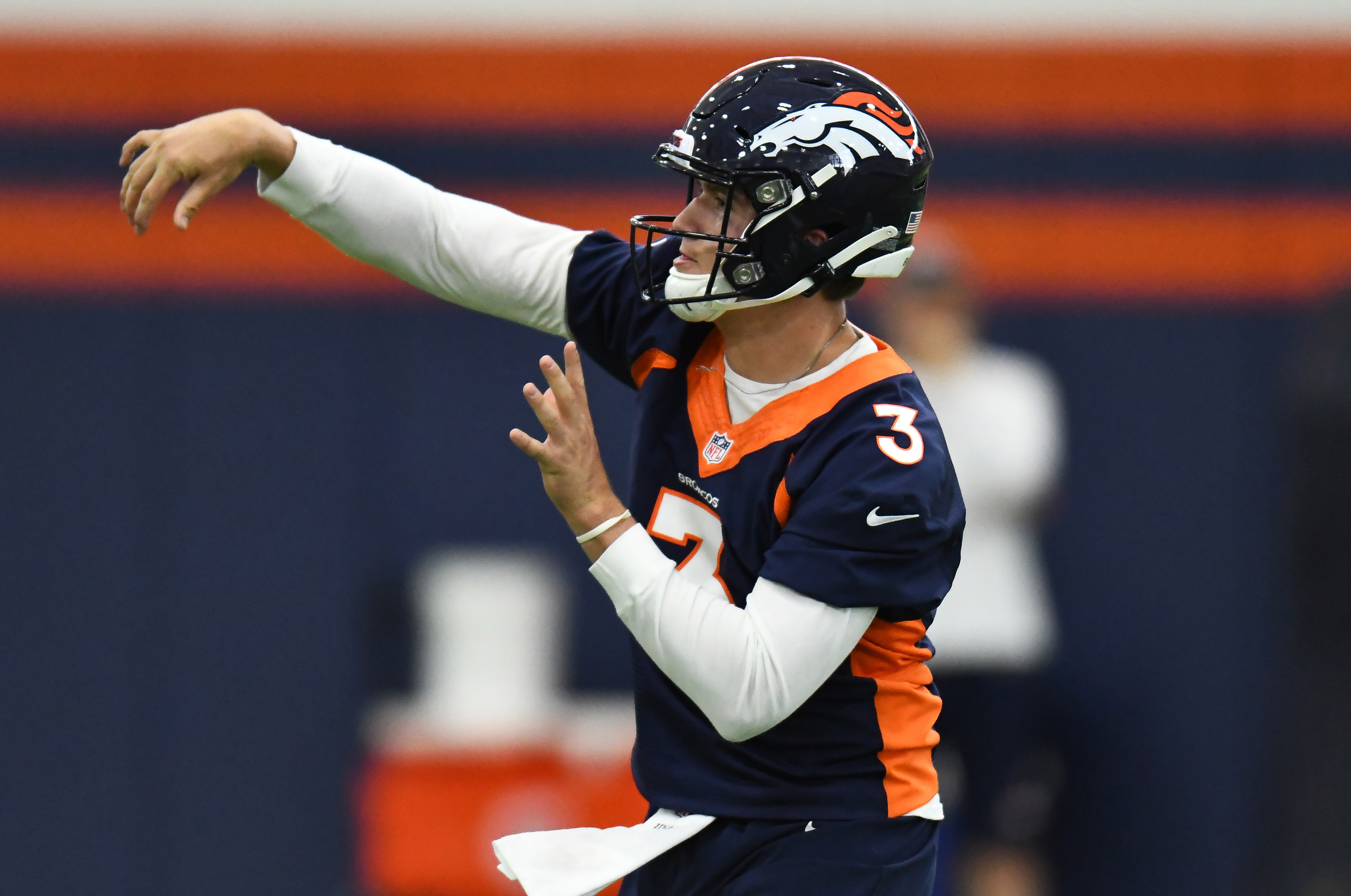 For the first time this season, the Broncos were back on the field at Mile High on Saturday. Denver has chosen not to hold training camp at their stadium the last few years, which led to an electric atmosphere in the stands.
The crowd hounded Dalton Risner on his entrance to the stadium, with many begging him for an autograph in what must've been a surreal experience for the native rookie.
A warm welcome to the hometown guy, Dalton Risner! pic.twitter.com/iiNBpRpcHs

— Kendall Valenzuela (@kvalenzuela17) July 27, 2019
Drew Lock also exuded cheers from the Mile High fans whenever he came on field, though the day was mixed for the rookie.
He had ups and downs throughout the day and showed that consistency is an area where he still needs a lot of improvement.
On one sequence, he fired a laser to wide receiver Fred Brown in a tight window on a crossing route or down the sideline for a score, then hit Austin Fort on a well-designed out route for a first down, before air-mailing a pass over the receiver's head the next play.
Lock also had one of the day's worst moments when he threw a pick-six to defensive lineman Adam Gotsis.
That being said, Lock also had his share of "wow" throws where he uncorked his arm and showed the ability to do just about whatever he wanted with the football.
Also, given Lock's work ethic, those problems should get ironed out relatively quickly as he once again was the first player on the practice field for the Broncos.
Drew Lock is tightening his grip on the No. 2 job and should have it secured after the first or second preseason game.
There is no place on the roster for Kevin Hogan. Lock clearly outperformed Hogan and the second team today with the third teamers. Wanting to have a more experienced quarterback with Lock makes sense, but the Broncos already have that with Joe Flacco and somewhat with Brett Rypien, both of whom have outshined Hogan thus far.
What we learned: