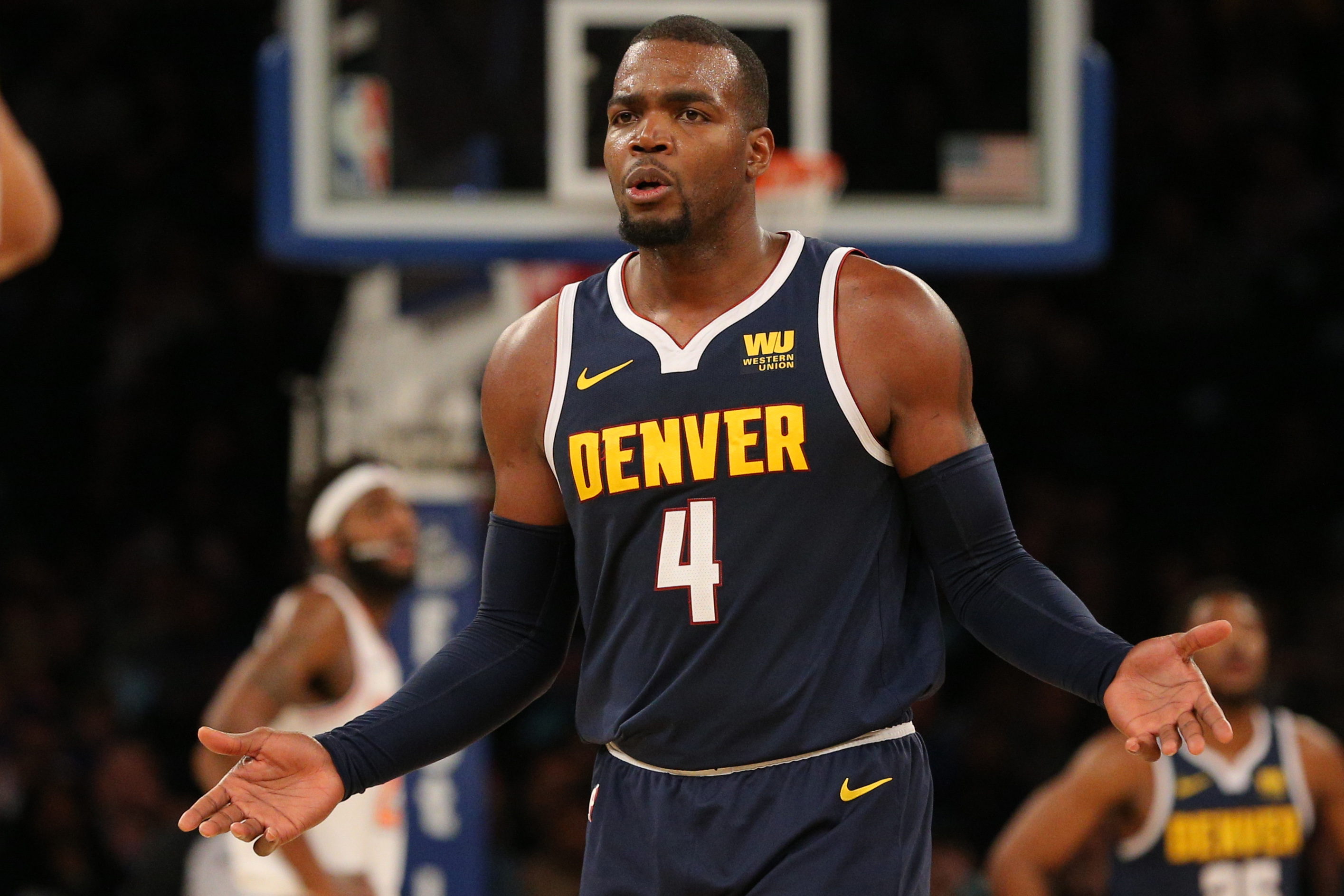 How long until we get there?
It might be summer's most commonly asked question. When will we arrive?
If you're a kid stuffed in the back of a station wagon, minivan or SUV, or if you're a fan of the Denver Nuggets, the answer never quite sounds right. Soon. Pretty soon. Soon enough. We're almost there.
The difference between the average Clark Griswold and the basketball organization that resides at 1000 Chopper Circle, is that the family truckster eventually finds its destination. The Nuggets? Well, they're one of just six franchises in the NBA that have never made it to Wally World. Of these six teams to never make it to the NBA Finals, only the Clippers have suffered longer.
Currently, the Nuggets are as close as they've ever been. Sure, that's a matter of opinion, but it's widely believed the Nuggets have a young and talented foundation that could win it all. Still though, how close – or how far – are they? How long until they get there?
Over the weekend, the news broke that the Nuggets front office will pick up the $30 million team option on Paul Millsap's contract, making him a Nugget for the 2019-20 season. Having Millsap – a good, but not great player – around next season isn't a bad thing at all. He's a veteran who's certainly had some nice moments in Denver. It's fair to say he's made an impact, but how big that impact has been could be debated (it wasn't big enough to get the Nuggets to the Western Conference Finals; that's a fact). Bringing Millsap back likely means the organization believes that keeping the band together, maturing and adding Michael Porter Jr. to the mix, will be enough for improvement, if not enough to find their way to that elusive trip to the Finals.
And in fairness, they could be right.
Or, as ESPN's Adrian Wojnarowski reported, the Millsap signing is nice way to remain competitive yet still avoid getting into the NBA's luxury tax.
If the Nuggets believed that Millsap plus other additions could catapult them even further, they could do so. Jeff Siegle of Early Bird Rights put it this way: "Denver's a fascinating team this offseason…if they're willing to go into the tax, they could theoretically have the taxpayer MLE and sign-and-trade (or just regular trade) for three guys making about 7.5, 12.8, and 13.8 million. It's all about ownership's willingness to spend."
And lastly, and maybe the most accurate reason for inking Millsap at the full rate (rather than renegotiating), is that it makes him a free agent next season, allowing the Nuggets to say goodbye and free up his money to sign Jamal Murray. As Mile High Sports' T.J. McBride wrote over the weekend, "when looking towards the future financial situation for the Nuggets, their flexibility this season has been compromised, but next season all of that flexibility returns — just in time for Jamal Murray's extension to kick in."
No sooner than McBride hit "send" on those thoughts, the Nuggets inked Murray to a handsome five-year, $170 million extension So now, if he wasn't already, Murray is officially a part – a big part – of the Nuggets foundation and future.
Mid-level exceptions. Sign-and-trade. Extensions. It all makes sense, but it also sounds a lot like Charlie Brown's teacher, a bunch of white noise that ultimately translates to this:
The Nuggets won't be bringing in any wildly noteworthy (see expensive) free agents. They likely won't be making any big splash trades, either.
Simply put, the Nuggets believe they've got a roster that can win now. And even if they're not quite sure about that, they most likely don't want to get into the NBA's luxury tax to bolster it further.
That's it. That's all. That's what signing Paul Millsap for more money than any other team currently would actually means.
Essentially, it means the Nuggets are content. Very content.
Are you buying what the Nuggets are selling? Should the Nuggets, who are standing as close to a title as they've ever stood, not do anything and everything they can to see it come to fruition? After being spurned by so many would-be free agents in the past, are the Nuggets now unwilling to go down that path at all?
Denver's brass might be right. They might have the exact roster they want. Michael Porter Jr. could be the lone missing piece. They might pull off the unprecedented and win it all, despite the fact that a lot of already-good teams in the Western Conference are going to get better.
Or, the organization might have the same nagging problem a lot of Nuggets teams have had of late – they just don't quite have anyone capable of taking and making the big shot. They don't have that ruthless killer, the one who wants the ball in the biggest moments. This – this offseason – feels like one of those moments.
That may be unfair – after all, this iteration of the Nuggets is one of the best that's ever been assembled. Credit for that must be given, no doubt.
But for Nuggets new and old, their "best" has yet to ever win a title. That's not a criticism; it's a fact.
In the NBA, talent is a must, but it's usually the player, team or executive willing and capable of taking the big shot that wins.
In the NBA, too, the clock is always ticking. The need to take that big shot comes up fast, always in pressure situations. The Nuggets have a team that's very close to being able to win a title. But no matter how young the roster is, no matter how quickly it's progressed, that damn clock is always winding down.
How long until we get there?
As long as it takes for someone to take the big shot.
Having Paul Millsap on next year's roster is fine; he's a good player who helps the team. But bringing him back, if that's all the Nuggets do this summer, is not exactly clutch. It definitely does not demonstrate a willingness to take the big shot.
Buckle in and get comfortable. This could take a while.