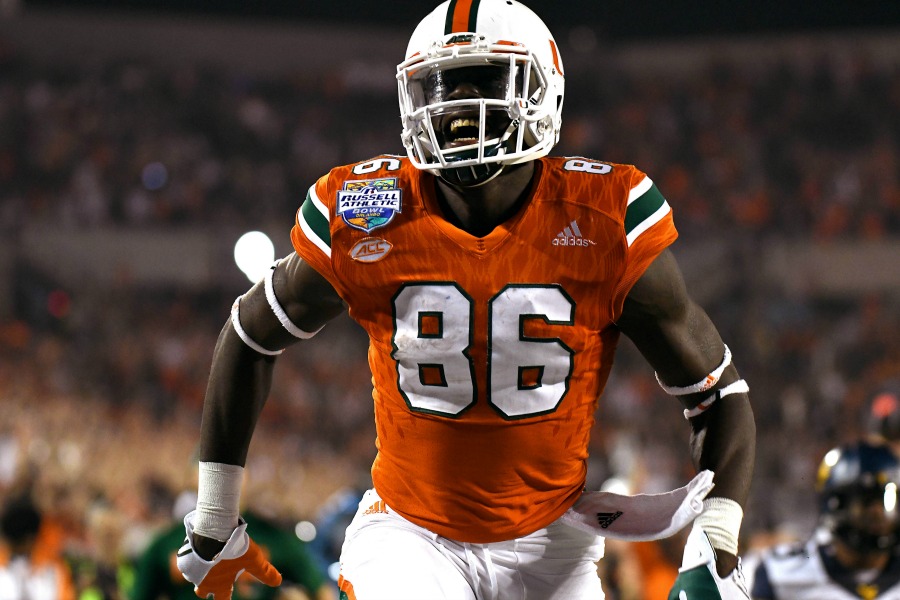 Miami has a history of sending top-notch tight ends to the NFL, including Jeremy Shockey, Jimmy Graham and Greg Olsen. Njoku is the next athletic pass catcher in that line, and he could help the Broncos' struggling offense.
He is capable of stretching the field with his speed, and his jumping ability allows him to go up in traffic and make difficult catches. His blocking will have to improve, but he is just learning to play the position, so that should come in time. A capable tight end like Njoku, could really help the Broncos young quarterback situation, as he should be able to provide either Trevor Siemian or Paxton Lynch with a much-needed safety net.
Final verdict: There is no question that Njoku looks like a first-round talent. However, this draft is rich with capable tight ends that could be available with a mid-round pick. Do they use the 20th overall pick on Njoku, when they may be able to get a good one later?