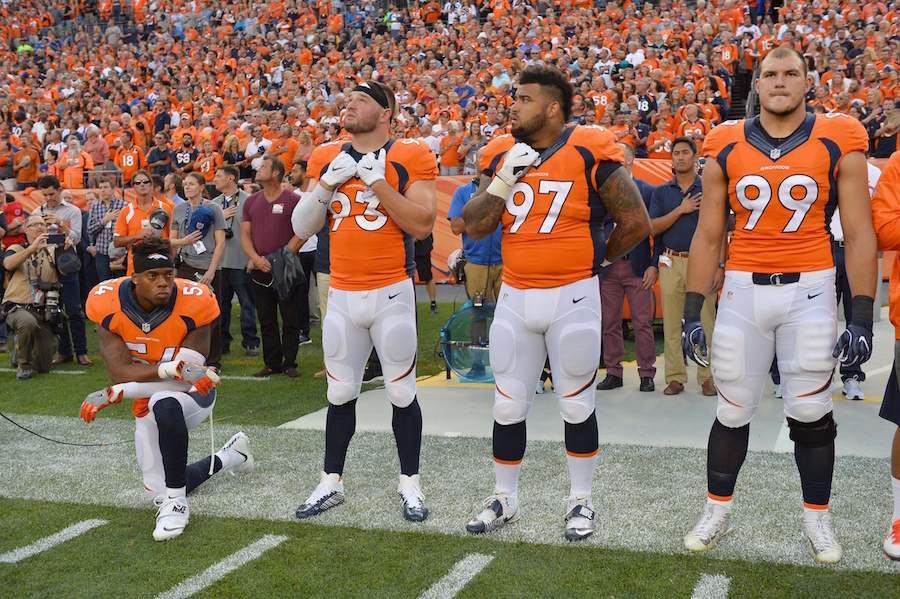 Brandon Marshall won't be playing in this weekend's game against the Titans thanks to a hamstring injury, but that's far from the worst thing to happen to the Broncos linebacker this week.
On Friday, Marshall shared with his followers on Instagram and Twitter a letter he received at the team facility.
(Warning: NSFW language below)
Marshall received some backlash earlier this season, including the loss of several sponsors, after he joined in the protest of the National Anthem prior to the team's games. While Marshall has since ended his protest, the hate directed his way clearly hasn't stopped.
Since sharing the letter, there has been an outpouring of support from Broncos Country and the rest of the league.