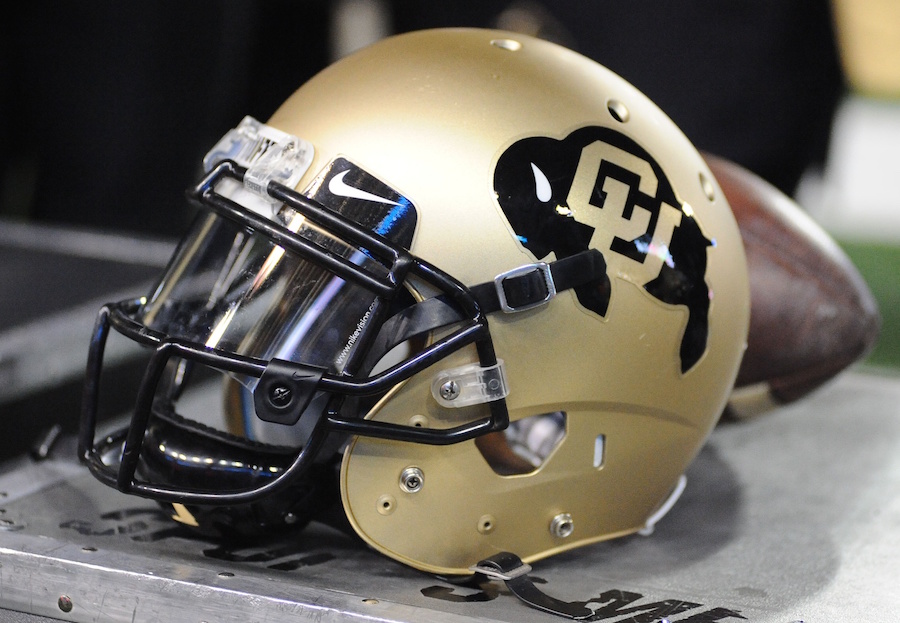 The Colorado Buffaloes will honor the late Rashaan Salaam with a helmet decal worn by the players in the 2016 Alamo Bowl.
Here's the helmet decal he Buffs will wear in honor of Rashaan Salaam. #GoBuffs pic.twitter.com/SwAgHVrbA6

— Colorado Football (@RunRalphieRun) December 28, 2016
Salaam, the winner of the 1994 Heisman Trophy, was found dead in a Boulder park on Dec. 5. His death is thought to be a suicide.
In addition to the Heisman, Salaam was a unanimous All-American and winner of the Walter Camp Award, Doak Walker Award and the Jim Brown Award.
Salaam was a first-round selection by the Chicago Bears and became the youngest rookie in NFL history to rush for 1,000 yards – an honor he still holds.
The 2016 Buffaloes will wear a helmet decal with "RS 19" on it during their Dec. 29 Alamo Bowl game against Oklahoma State. The RS signify Salaam's initials, while the number 19 signifies his uniform number while at Colorado.
As a junior in 1994, Salaam had one of the best individual seasons in college football history, rushing for a school-record 2,055 yards and becoming only the fourth college running back to run for more than 2,000 yards in a season. He also amassed 24 touchdowns and helped lead Colorado to an 11–1 record, including a 41–24 win over the Notre Dame Fighting Irish in the 1995 Fiesta Bowl, and a No. 3 finish in the final Associated Press Poll.