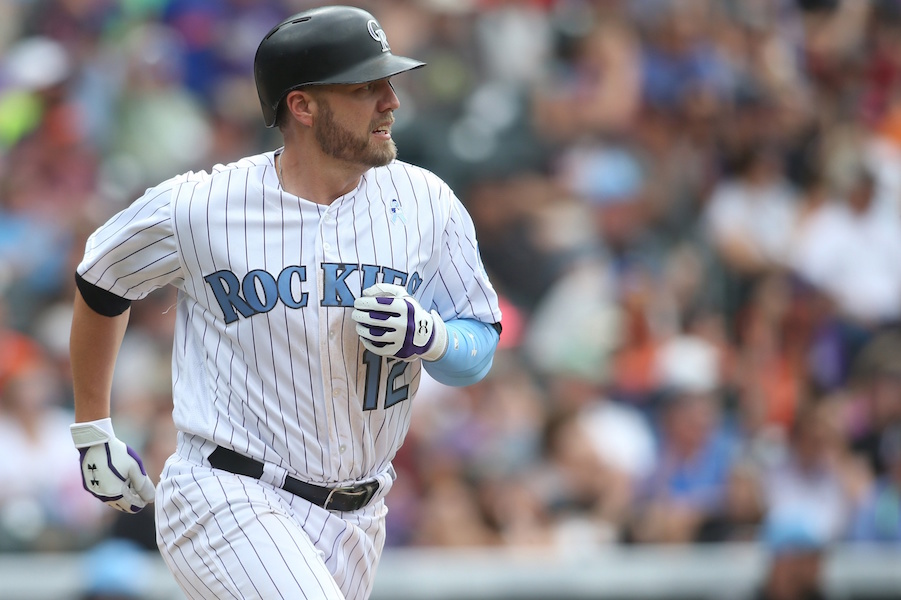 No one would blame the Carolina Panthers if they held a little grudge with the city of Denver. They suffered a pair of heartbreaking defeats at the hands of the Broncos twice in 2016, including in Super Bowl 50. But Carolina isn't letting any ill will from those losses carry over in their support of Mark Reynolds, who lives in Charlotte and is trying to reach the MLB All-Star game as part of the Final Vote.
Town Pride! Help Charlottean Mark Reynolds reach the All Star Game, #Panthers fans! #BeLikeMark https://t.co/MKl0LTFgTP

— Carolina Panthers (@Panthers) July 5, 2017
Reynolds currently sits in fourth place behind a trio of third basemen: Justin Turner of the Dodgers, the Cubs' Kris Bryant and Washington's Anthony Rendon.
Text-based voting has now come to an end, and all remaining votes (through July 6 at 2 p.m. MDT) must be cast online.
Reynolds was born in Kentucky and played his high school and college ball in Virginia, but now calls Charlotte home during the offseason.
Credit to the Panthers for supporting one of their own, even one without particularly lengthy ties to the city.
Fans in the Mile High City will remember Denver's victory over Carolina in Super Bowl 50 in February of 2016. The Broncos then went on to defeat Carolina in a rematch to open the 2016 NFL season. That loss sent Carolina into a tailspin they would not recover from, starting the season 1-5. (Neither team went on to make the playoffs in 2016, as the Panthers stumbled to a 6-10 record and the Broncos finished 9-7, just outside.)
Bygones are bygones, apparently.