 Read this story at CSURams.com
The Colorado State women's and men's basketball teams and Under Armour, CSU athletics' official apparel provider, unveiled on Monday a special State Pride uniform to be worn by each team this season. CSU women's basketball will wear the uniform on Jan. 27 vs. New Mexico, while the men's team will wear them on Jan. 31 vs. Wyoming.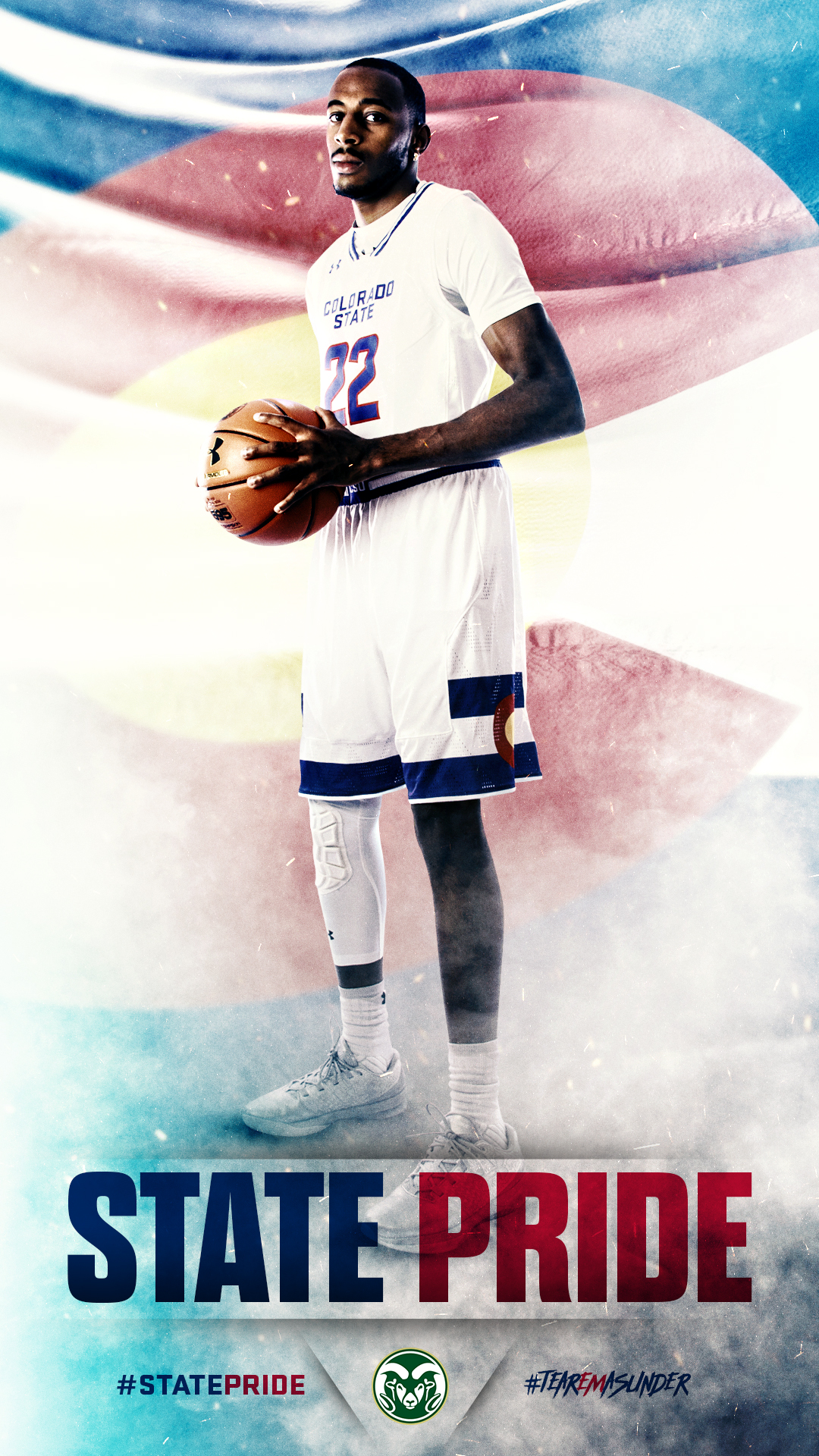 These CSU women's and men's basketball uniforms mark the continuation of the State Pride line of apparel after CSU football's special State Pride uniforms were worn for the Rams' Nov. 11 home game vs. Boise State. Like CSU football, the State Pride uniforms are white and incorporate elements of the Colorado state flag.
"Our Under Armour partnership affords an opportunity to outfit our basketball teams in specialty uniforms," said Joe Parker, Director of Athletics. "We are excited to extend the State Pride theme by again using elements of our iconic flag. It is a wonderful expression of CSU's status as our state's land grant institution."
Numbers will be royal blue with red trim, and the words "Colorado State" appear in royal blue above the number on the front of the jersey. Stripes down the sides of each of the jersey and the shorts will be in royal blue, as will stripes along the bottom edge of the shorts. A cutout of the flag with the red and gold "C" will be displayed along the side of the shorts.
Under Armour is in its fifth year as the official apparel and uniform provider for Colorado State's athletics programs. The partnership originated for 2013-14 and a multi-year renewal began in 2016. In addition to the standard home and away uniforms for the basketball teams, Under Armour has previously produced a gray uniform for the men's basketball team as well an orange uniform for its annual Orange Out game. Under Armour has also produced uniforms for the women's basketball Orange Out and Pink Out games.
Under Armour State Pride apparel remains available at both Ram Zone locations – Old Town Fort Collins and at the new on-campus stadium – as well as at the game day team store in the north concourse of Moby Arena. In addition, fans may also purchase any remaining apparel online at CSURams.com.
State Pride Close-Up 1
State Pride Close-Up 2
State Pride Close-Up 3
State Pride Close-Up 4
State Pride Close-Up 5