On Saturday, the Denver Broncos trimmed their final roster to 53, parting with notable names like Mark Sanchez and Ronnie Hillman. This morning, the Denver Broncos have released their first depth chart of the regular season.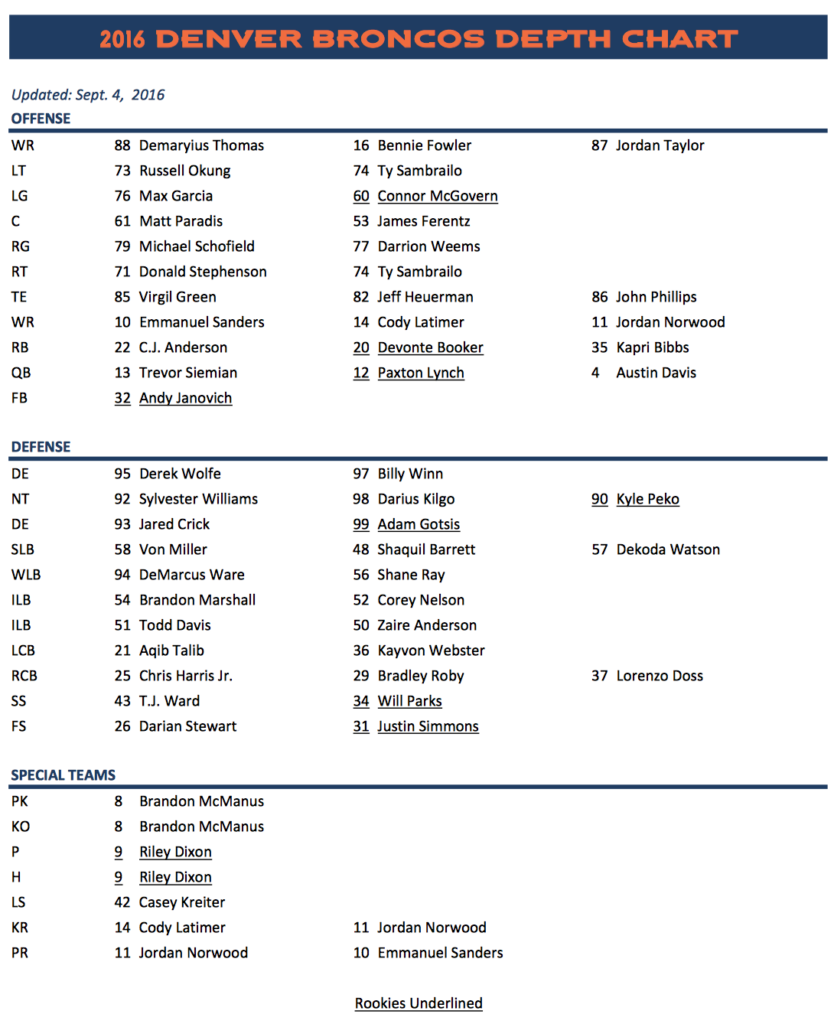 Expect this depth chart to change a few times in the coming days as final roster tweaks are made here and there.
The Broncos saved a good deal of money yesterday, and they'll have the ability to grab one of the league's top free agents.