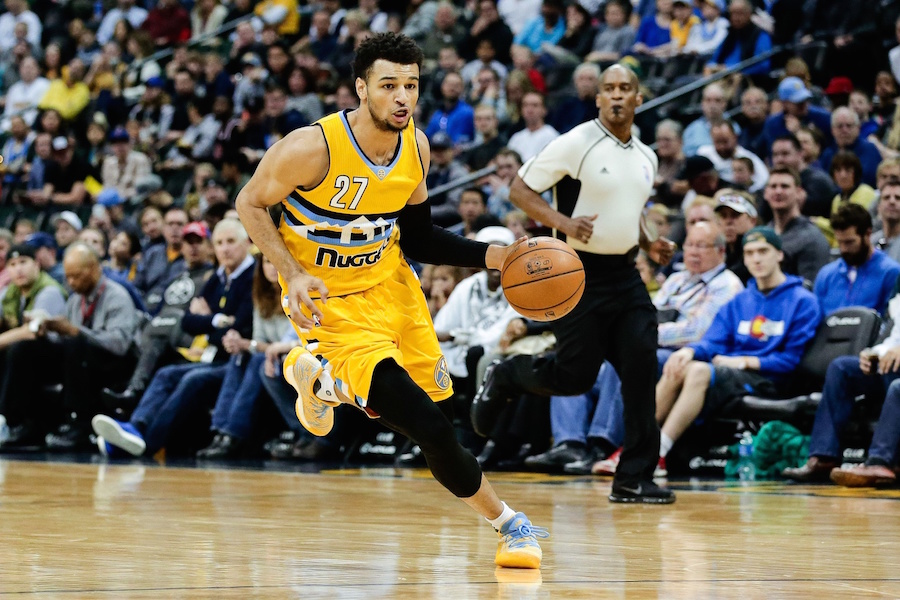 The shoe industry has brought a whole new realm of cash, style and sophistication to the NBA world.
A new platform to allow players to express themselves with messages, logos or simply, another way for players to look good while on the court.
Most recently on his social media, Denver Nuggets guard Jamal Murray showed off some of his new 'kicks' to the world, featuring the old school 'Maxie the Miner' logo that the Nuggets represented from 1974-1975 season, to the 1980-1981 season.
Jamal Murray bringing the ? pic.twitter.com/WXF6dz6RBe

— Aniello Piro (@APiroSports) November 7, 2017
It's unknown when these shoes will debut, but certainly, Murray will be styling with the retro-look and is warning his opponents to 'watch out' as Murray's play continues to develop and grow.
Can we just take a moment for @BeMore27's new kicks please #nuggets pic.twitter.com/XXuJSO7Heq

— Katy Winge (@katywinge) November 7, 2017