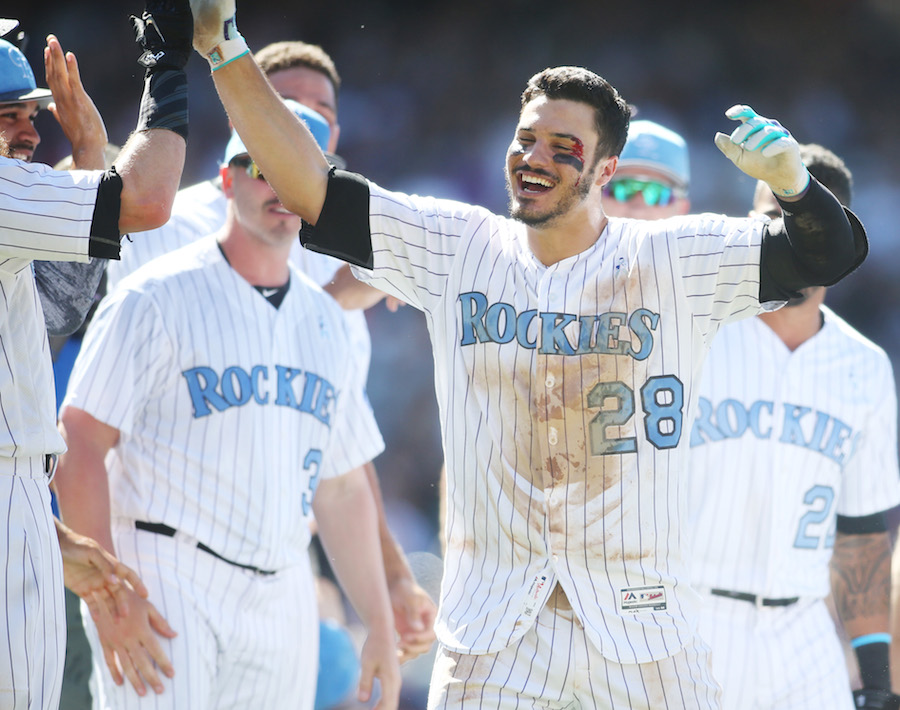 He had blood dripping from his head, but Nolan Arenado was all smiles on Sunday afternoon. The 26-year-old third baseman delivered one of the biggest home runs of his career, propelling Colorado to a dramatic 7-5, come-from-behind victory over the San Francisco Giants. But that was only part of the story.
The home run also completed a four-game sweep of the Giants. It also helped keep the Rockies atop the National League West. And it was the last hit Arenado needed to complete the cycle.
Arenado and his Rockies teammates were so elated with the home run, and the win, that the hero suffered a cut above his left eye celebrating the three-run blast.
Take a look at these photos, taken by Chris Humphries for our photo partner USA Today Sports Images, of how Arenado's historic at-bat (and subsequent bloody forehead) progressed, from swing to celebration.