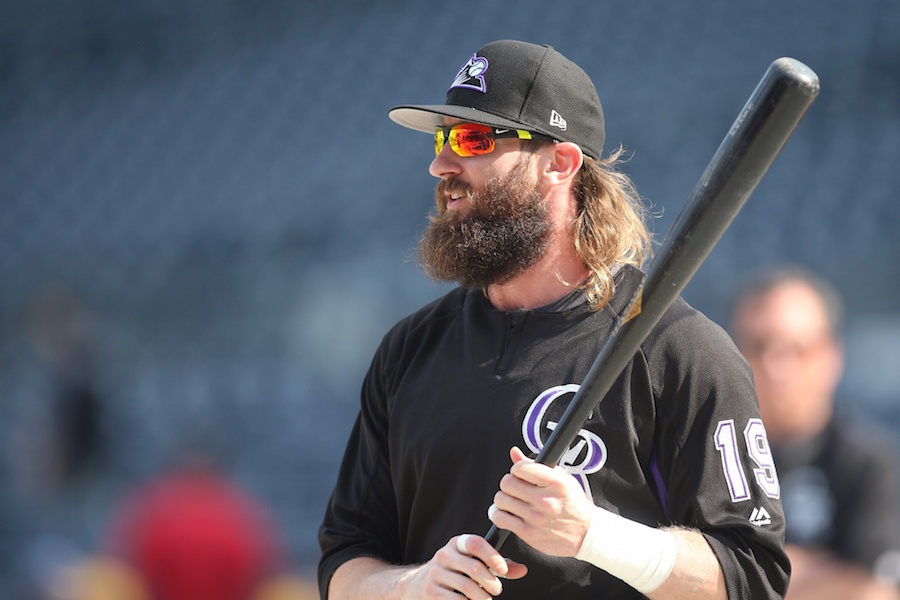 It's still a few weekends away (Aug. 25-27 @ Atlanta), but we now know what the Rockies uniforms will look like for the inaugural "Players Weekend."
Players Weekend is a player-focused event across Major League Baseball that will include the players wearing non-traditional uniforms featuring alternate designs inspired by youth league uniforms. Players across baseball will have the opportunity to have a self-selected nickname placed on the back of their jerseys. In addition, players will have the option of wearing t-shirts highlighting a charity or cause of their choice during pregame workouts and postgame interviews.
On Thursday, the Rockies peeled back the curtain and gave fans a look at their uniforms for the weekend.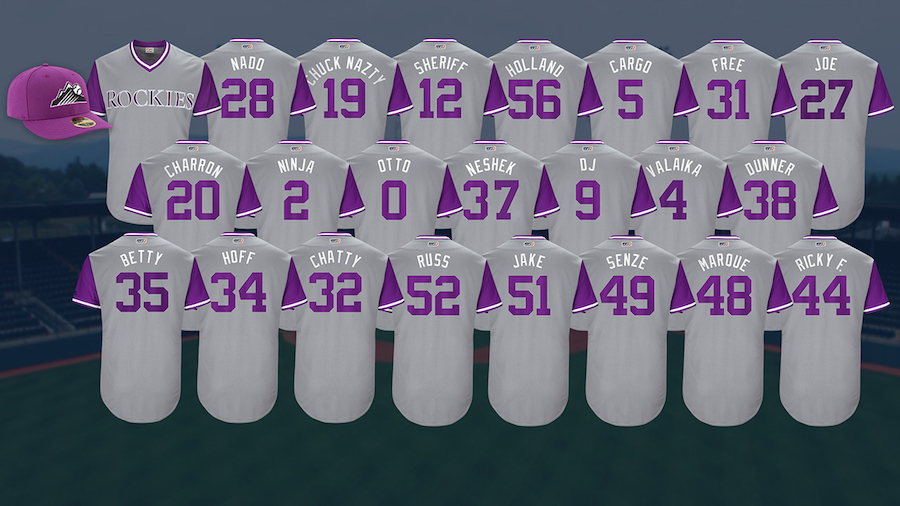 Here's a rundown of each player's custom jersey nickname. Some are obvious, some aren't nicknames at all, and some are going to require some explanation.