The Colorado State Rams opened their brand-new on-campus stadium on Saturday with an impressive 58-27 victory over the Oregon State Beavers.
It was a day filled with excitement, energy and enthusiasm on the field and off as CSU brought football back to campus for the first time in 50 years.
The team at MHS, along with our partners at USA Today Sports Images and CSU, were at the big game, capturing the sights and sounds.
Rams fans of all ages were decked out in green and gold…
The sculpture outside Gate 1 looked fantastic backlit by a perfect Colorado morning…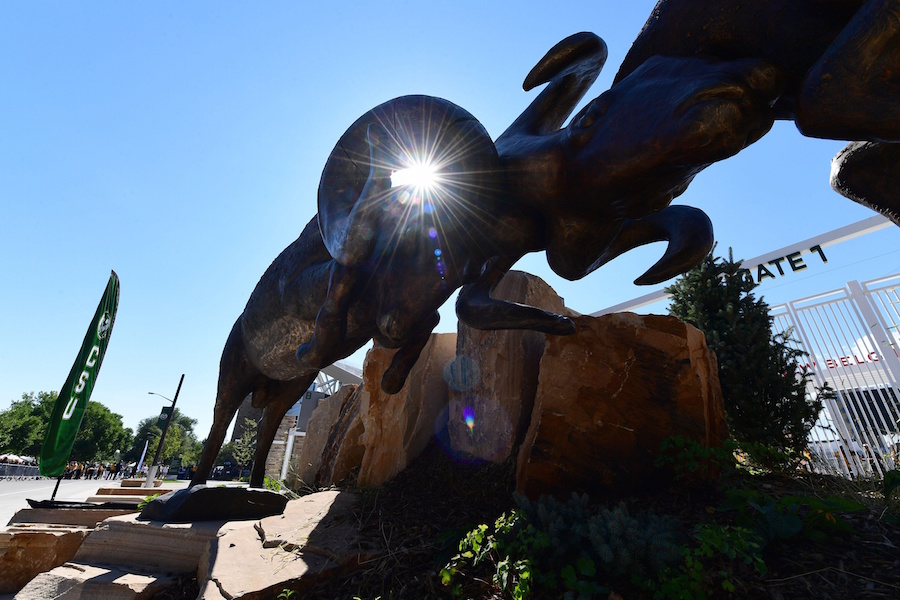 Fans were piling into the stadium early to get a first look at their new digs…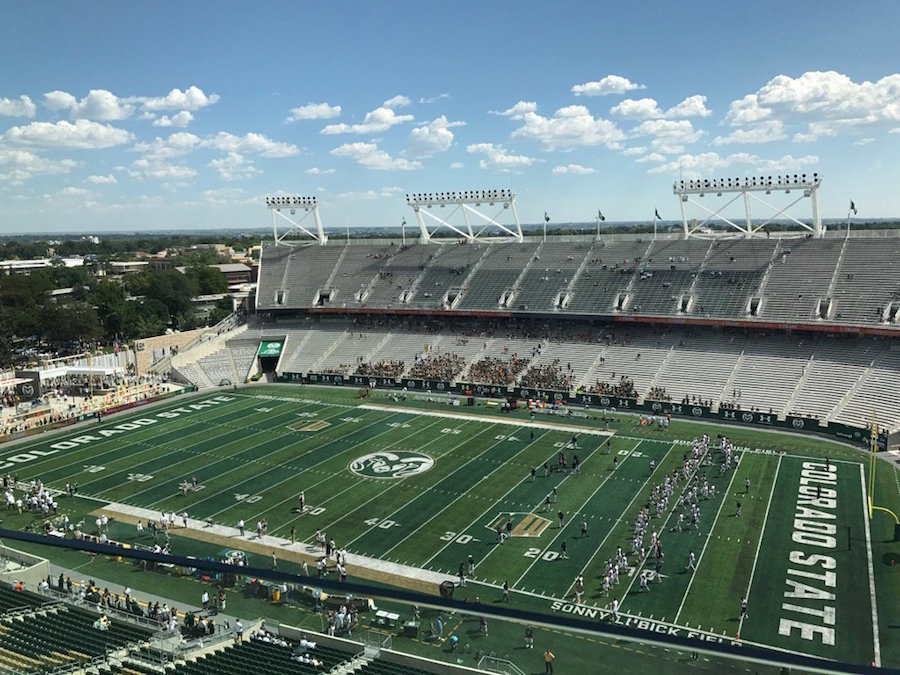 But plenty were outside tailgating, doing so on campus for the first time since 1967…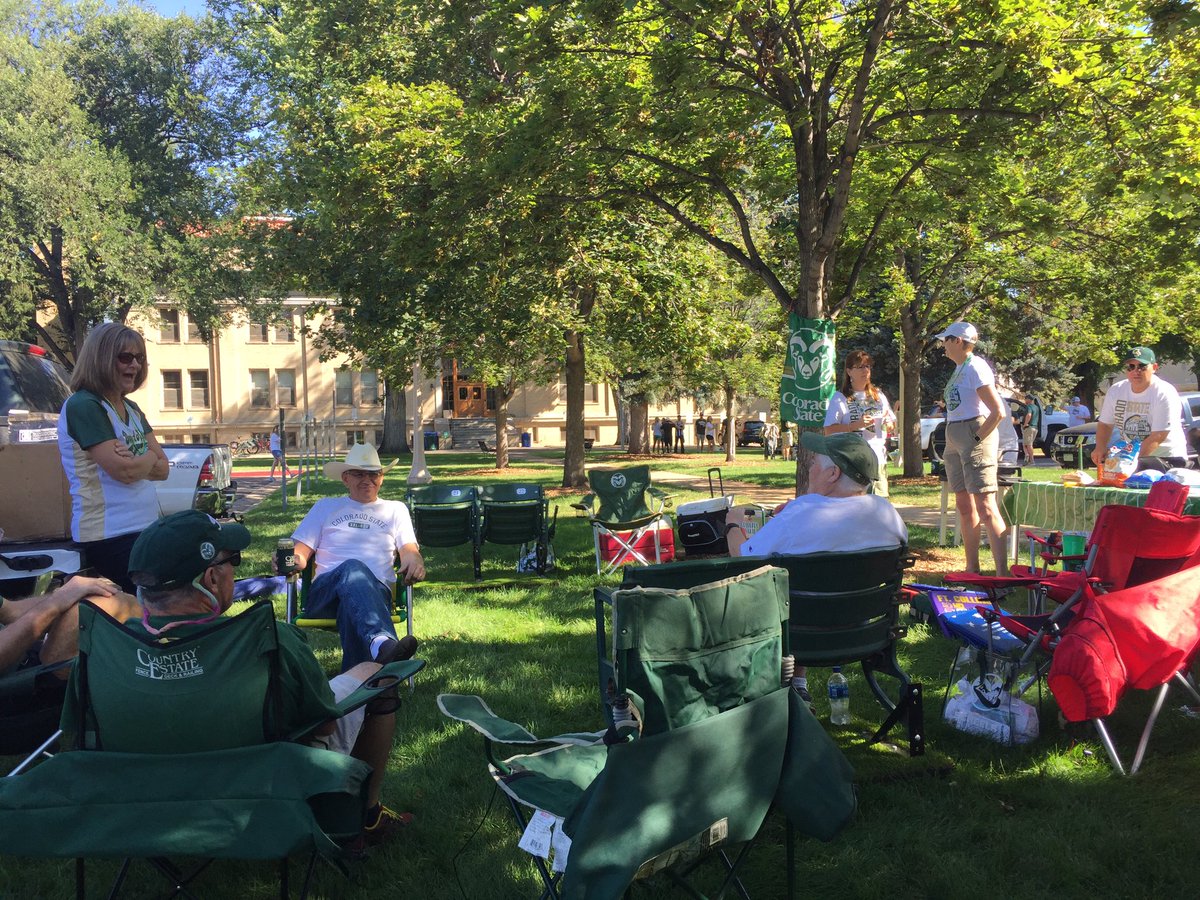 Former CSU Head Coach Sonny Lubick, after whom the stadium's field is named, was on the sideline pregame…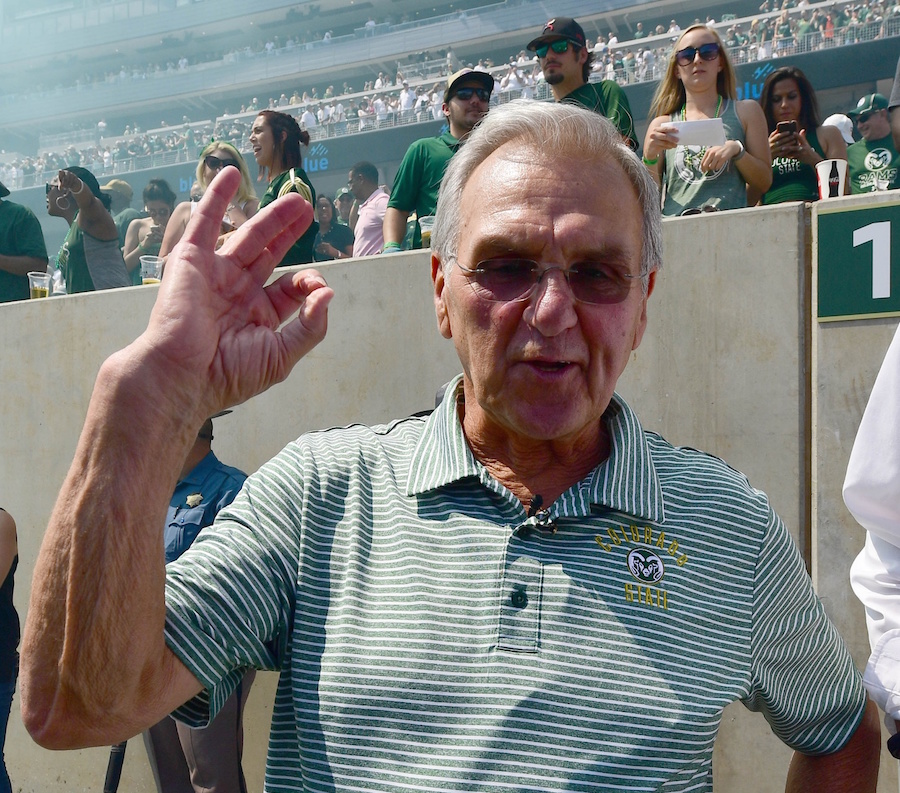 The crowd went wild when the Rams took the field for the first time...
#CSURams pic.twitter.com/SP3sbQmAGm

— Renaud Notaro (@RenKnowItAll) August 26, 2017
The view from the field was just as impressive…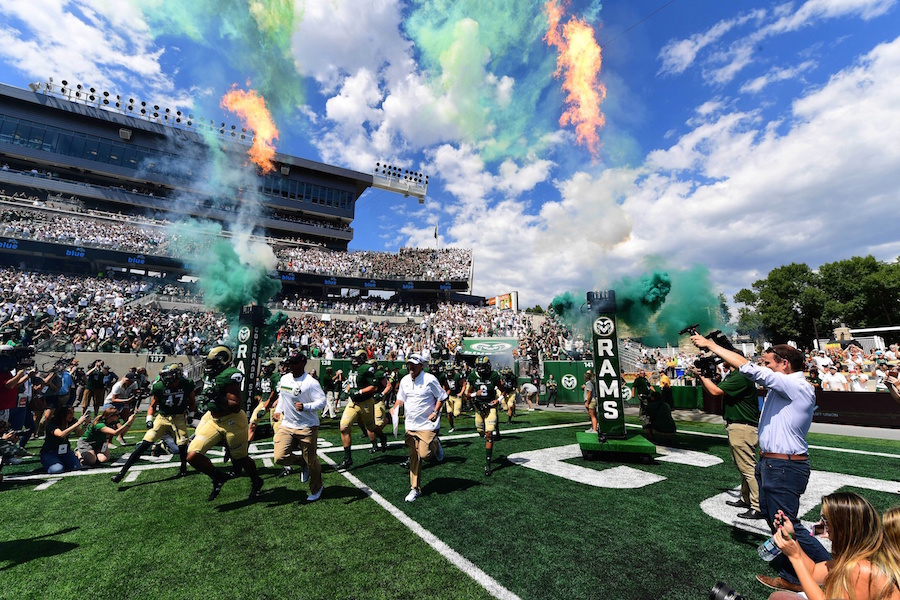 The house was packed for kickoff, with fans striping the stadium in green and white… OSU's Timmy Hernandez scored the first points in the new stadium, a 39-yard pass from Jake Luton…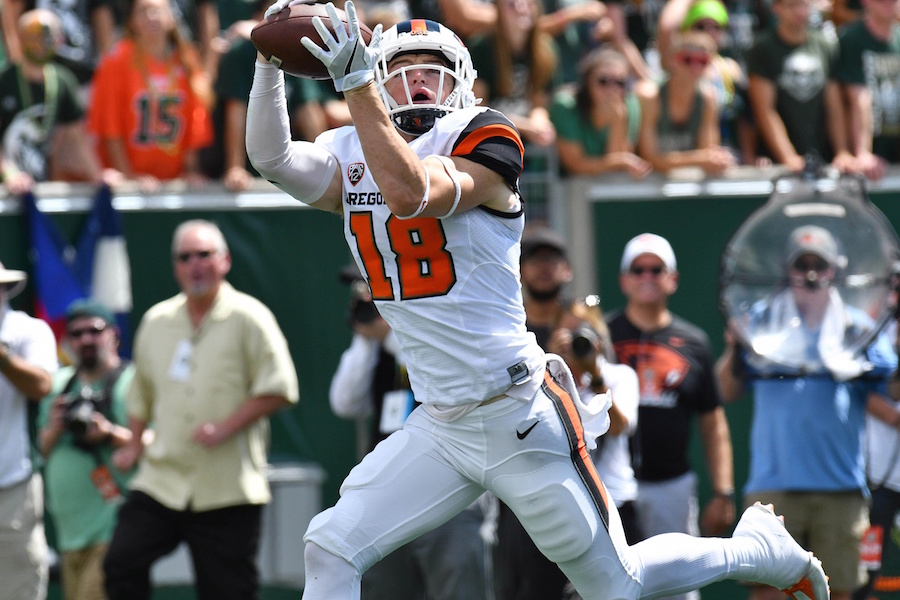 After Oregon State took an early lead, Izzy Matthews scored the first CSU touchdown in the new stadium…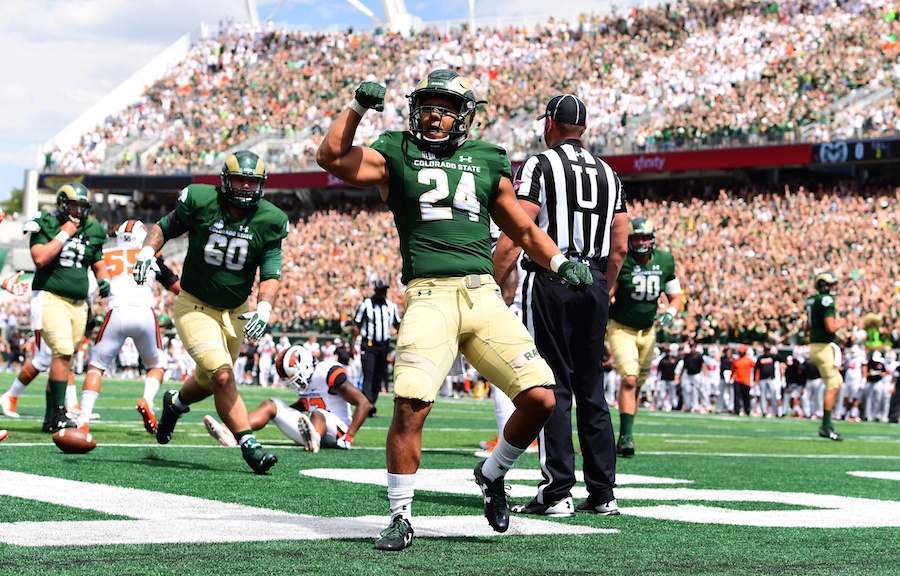 Dalyn Dawkins gave the Rams a 14-10 lead with this swing pass, seen from field level…
#TOUCHDOWN Rams! @CSUFootball scores another to make it 14-10 with 11-10 left in the 2nd. #ColoradoState #GORAMS pic.twitter.com/AcFwo8Aj27

— Colorado State Univ (@ColoradoStateU) August 26, 2017
In addition to being the grand opening for the stadium, it was also Military Appreciation Day at Colorado State…
Tre Thomas got a big sack on Beavers QB Jake Luton in the second quarter…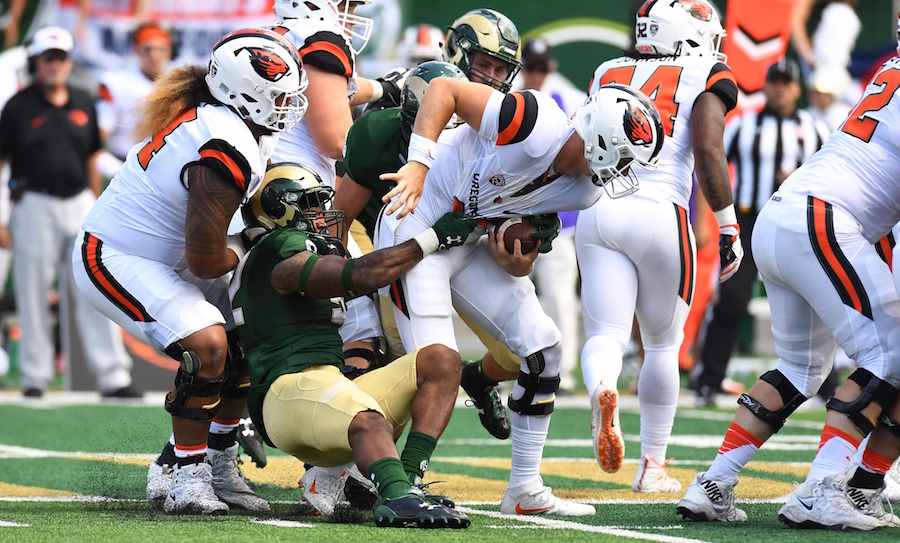 With temperatures in the 90s, players like offensive lineman Jackson McCullough were finding ay way they could to beat the heat…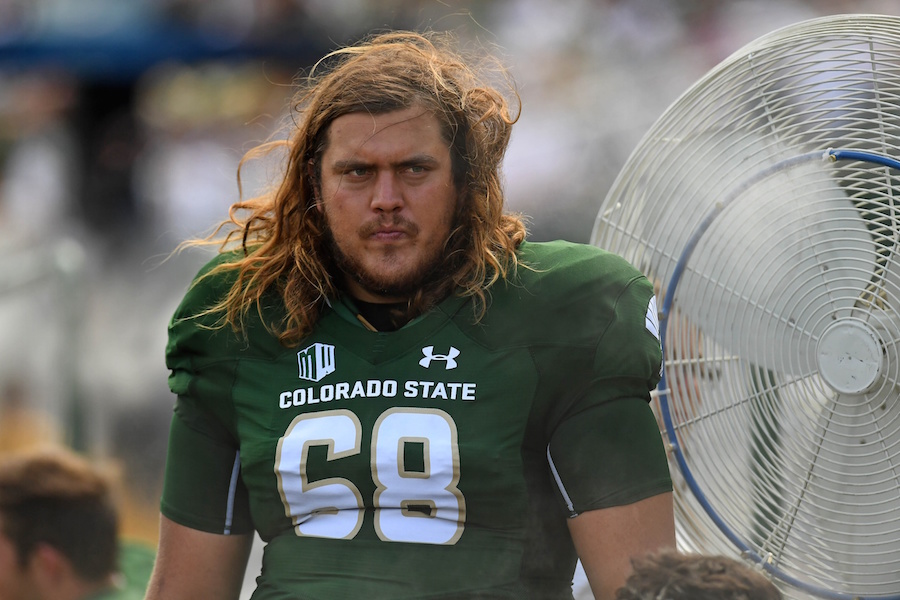 Tre Thomas made another huge play when he picked off a tipped pass and took it into the end zone to give the Rams a 14-point lead after the PAT…
PICK 6!!!

.@CSUFootball's defense brought the THUNDER. pic.twitter.com/PAE7D5i2RY

— CBS Sports Network (@CBSSportsNet) August 26, 2017
Preseason All-American wide receiver Michael Gallup had a huge day for the Rams, putting up over 100 yards through the air…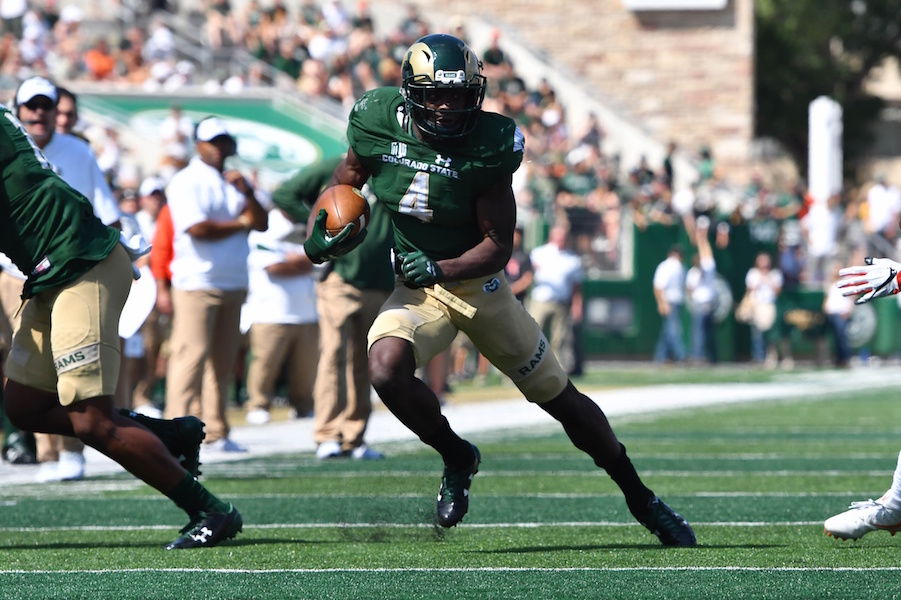 Senior quarterback Nick Stevens passed for over 300 yards and three touchdowns in the win…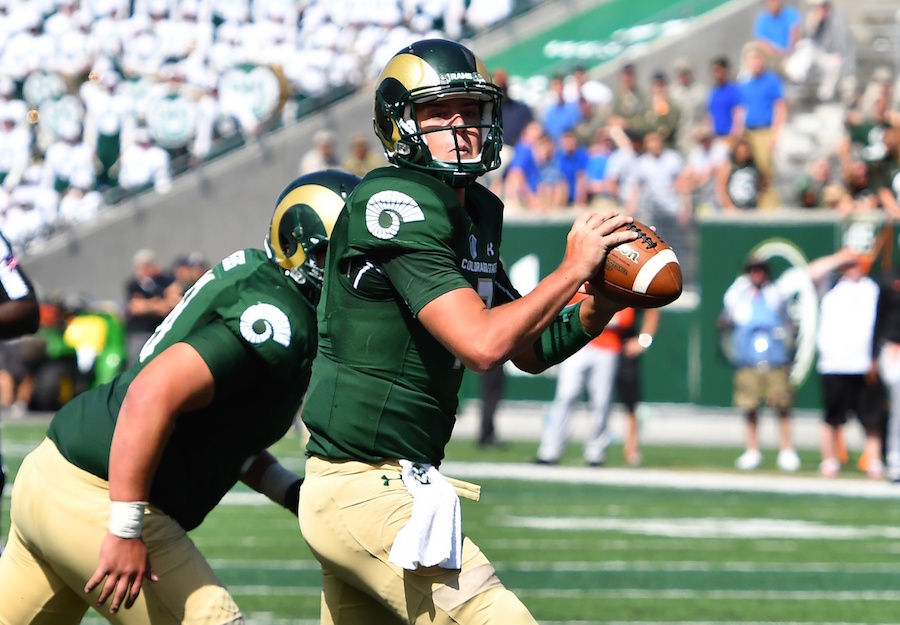 Sophomore cornerback Anthony Hawkins created one of five Oregon State turnovers in the game with this interception in the third quarter…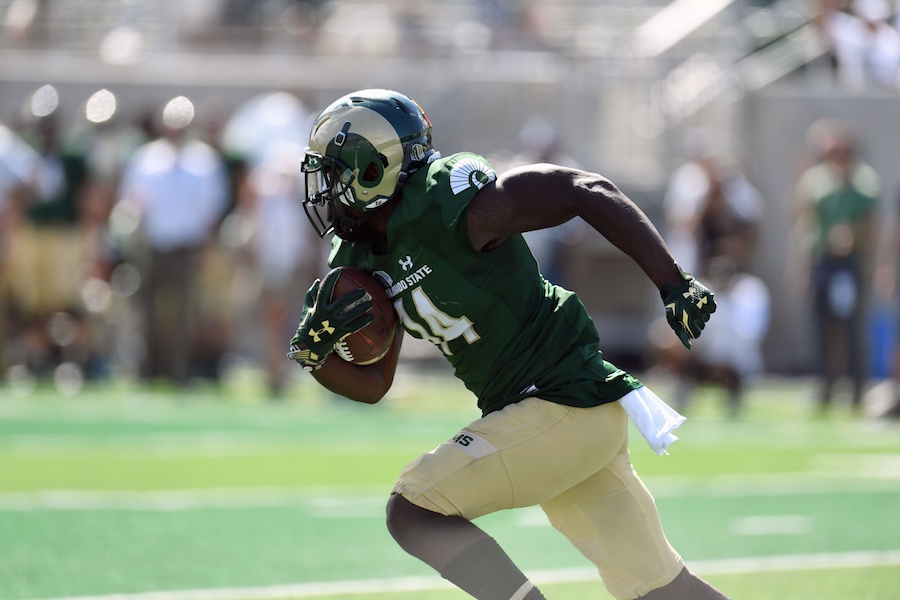 The Rams ran up their lead, eclipsing the 50-point mark with this touchdown pass from Nick Stevens to tight end Cameron Butler…
#TOUCHDOWN RAMS!
Proud. To. Be! @CSUFootball leads 51-27 ? pic.twitter.com/Q1pMzHnCmg

— Colorado State Univ (@ColoradoStateU) August 26, 2017
It was an uplifting day, literally and figuratively, for some CSU fans…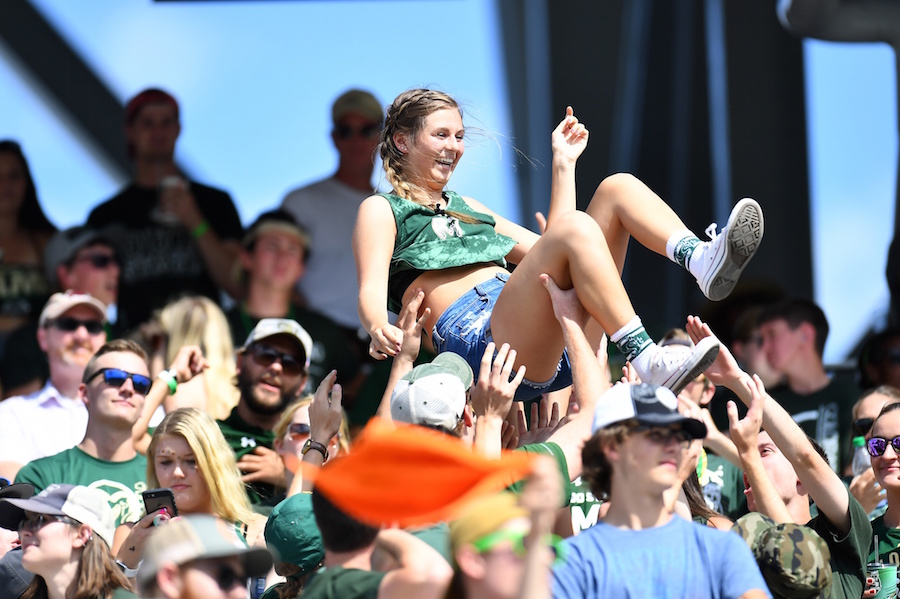 After the game, the Rams' feet were barely touching the floor in the new locker room and they even gave their head coach a lift…
Happy locker room ?#EDGE pic.twitter.com/c93yqoiU6h

— CSU Rams Football (@CSUFootball) August 26, 2017