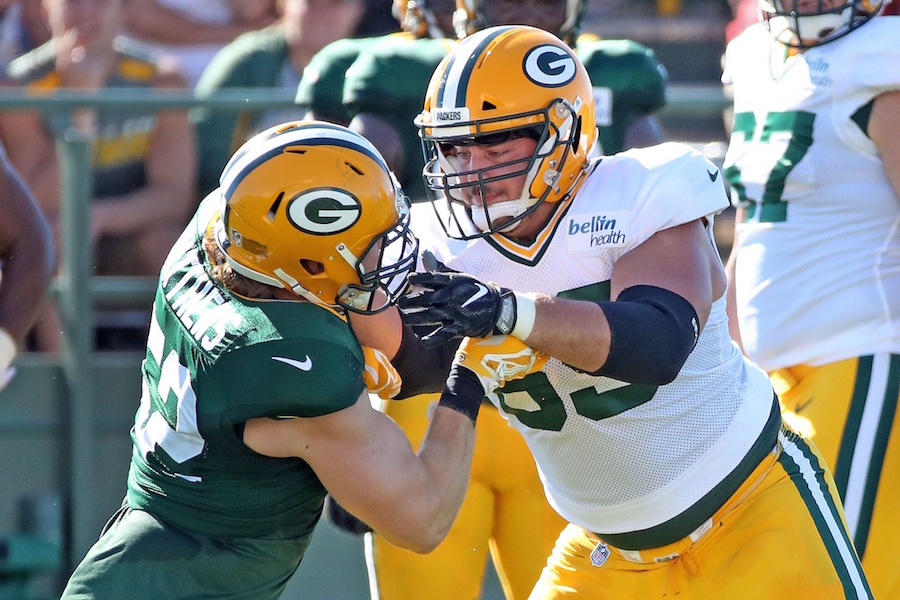 The "rookie dinner" is nothing new to the NFL. Like bad haircuts and carrying pads, picking up the tab for the vets on a fancy dinner is old hat these days.
Still, looking at the bill for one of these dinners can be eye-popping for the average Joe sports fan. Take the dinner the Green Bay Packers racked up at The Capital Grille in Denver on Friday night, for example.
Former CU offensive tackle David Bakhtiari, now protecting Aaron Rodgers' blind side, posted this picture of the bill to Twitter.
What a dinner, I'm stuffed. Thanks #Rooks ? pic.twitter.com/PY9qUB3rvv

— David Bakhtiari (@DBak69) August 26, 2017
The crazy part about this bill? Over $30,000 of it was for wine and liquor, $30,005 (before tax) to be exact.
The big culprit was seven bottles of Lafite Rothschild 10, coming in at $2,700 a bottle for a total of $18,900.
They added four bottles of Merus cabernet, a Harlan Estate Napa cabernet, three Chivas Regal 25 years, three Remy Martin XIIIs and 12 Macallan 25 years.
Of course, the wink emoji from Bakhtiari suggests it was probably a big prank on the rookies. After all, that'd be a whole lot of booze to put down the night before a game.
The Packers and Broncos square off on Saturday night in Preseason Week 3. Kickoff is at 7 p.m. MDT. We'll see then if the Packers are looking spry and ready.