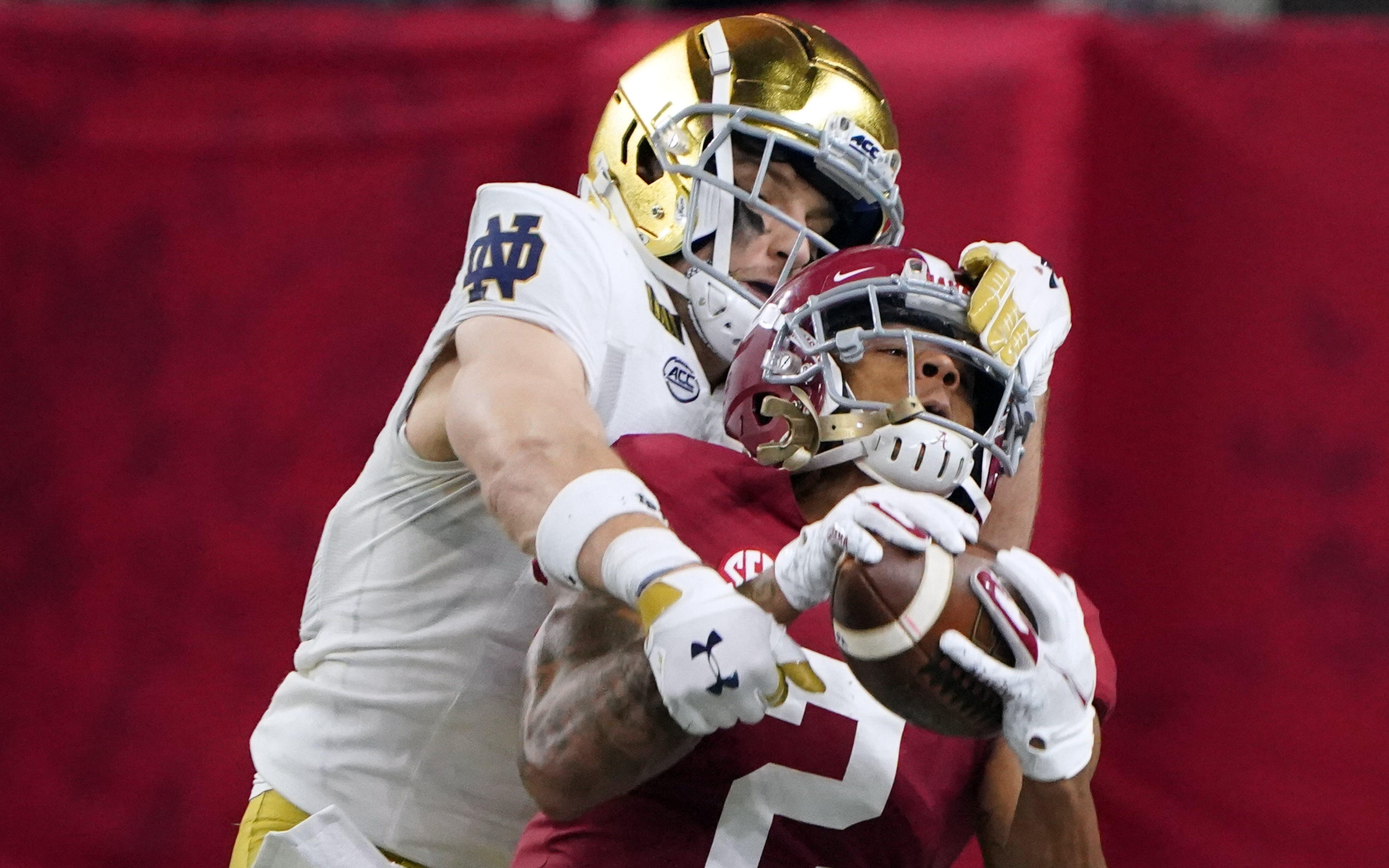 Entering the 2021 NFL Draft, Broncos Country didn't know for sure what to expect.
It was the first draft in Denver without John Elway calling the shots since 2010, and over that decade people caught onto what he was looking to do. Namely, Elway liked to: Gamble in early rounds, sometimes reached in later rounds but always found starter-level UDFAs.
For Paton, the strategy this weekend seem to be: Take the best player available, build the defense for the near future, and find complete and total athletes.
According to Relative Athletic Score, the Broncos had three near-perfect athletes for their positions in CB Patrick Surtain II, OL Quinn Meinerz and LB Baron Browning. Plus, Javonte Williams, Caden Sterns and Marquiss Spencer all enjoyed high marks, too.
The Broncos Relative Athletic Scores for 2021 can be viewed here. https://t.co/y3r3Qa8d1U #RAS via @Mathbomb pic.twitter.com/kVc6OG5a0s

— Kent Lee Platte (@MathBomb) May 1, 2021
For years, the rival Kansas City Chiefs have focused on speed because speed kills. This year, the Broncos focused on all-around athletes. Which, luckily includes speed.
Surtain was clocked running a 4.42 40-yard dash at Alabama's Pro Day, 245-pound linebacker Baron Browning runs a 4.55 while free safety Sterns ran a 4.40. As for verticals, Surtain has a 39-inch leap, Browning has a 40-inch vertical and Sterns possesses a wild 42-inch vertical.
Also encouraging is Denver took the No. 1 cornerback and running back in the draft (depending on who's list you refer to) while some considered safety Jamar Johnson to be a second-round player. The Broncos and Paton took him at No. 164, and Pro Football Focus called him one of the steals of the draft because they had him at No. 47 on their big board.
"Still, the coverage ability Johnson flashed in his smaller sample is too good to ignore," per PFF. "Johnson played all over the field for the Hoosiers and thrived in every role he played, displaying the nimble feet and the smooth hips that are required on the back end in the NFL. Johnson produced an 89.3 coverage grade in an Indiana career that featured seven interceptions and six forced incompletions. He's a perfect fit for this Vic Fangio defense and is a fantastic addition to an already stacked secondary."
Seven of the Broncos' 10 draft picks were on the defensive side of the ball, bolstering what will already likely be a top-5 unit this year. Why? Guys like Kareem Jackson, Kyle Fuller, Von Miller and Bryce Callahan will all be free agents in 2022.
"It's been heavy offensive drafts before I came, and we have a young group of players that need to develop," Paton explained after the draft. "The offense is going to grow and continue to grow. I like the young offensive talent. We did draft a wide receiver and an offensive lineman—[RB] Javonte [Williams] as well. I do think we added quite a bit of players that can help us."
The biggest complaint from this first draft by Paton from Broncos fans was the lack of taking a quarterback. Specifically, the Broncos could have taken Ohio State Buckeyes standout Justin Fields but took Surtain instead. The criticism makes sense considering Denver needs a quarterback of the future, but most also realize Surtain has a chance to be a perennial Pro Bowler.
Outside of not taking a quarterback, the Broncos would have helped their depth by adding an offensive tackle.
"We targeted a few that were taken right before we took them, but it didn't fall our way," Paton explained of the decision. "We still feel good about our depth. We'll continue to look on the market—the free-agent market."
Overall, though, this was a touchdown and spike-in-the-end zone draft for Paton and Co. And the many experts agree.
Rene Bugner combined 18 different draft graders' evaluations and created a league-wide GPA. Surprisingly, the Chicago Bears earned a near-perfect grade and the best in the league — coincidentally they took Fields — while the Broncos came in at 11th overall with a 3.41 GPA.
🚨 2021 NFL Draft Team Grades

I combined 18 evaluations for GPA incl:

Chad Reuter
Ryan Fowler
Ben Rolfe
Vinnie Iyer
Danny Kelly
Doug Farrar & Mark Schofield
PFF
Nate Davis
Mel Kiper Jr
Ryan Dunleavy
Conor Orr
Matt Lombardo
Mark Maske
Luke Easterling
Thor Nystrom

Thanks guys 🙏🏻 pic.twitter.com/vM6OnVl4aK

— René Bugner (@RNBWCV) May 2, 2021
Only one grader, Danny Kelly of The Ringer, gave the Broncos a "C" while they earned six "A" grades and 11 "B" grades.
Of course, these are snap grades and no one knows for sure what will happen to these players mentioned above. However, Broncos fans know 2018 was one of the team's best drafts maybe ever, and Brugler's composite grades gave Denver the best draft in 2018. Bradley Chubb, Courtland Sutton — two superstars — and starter Josey Jewell were all taken that year.