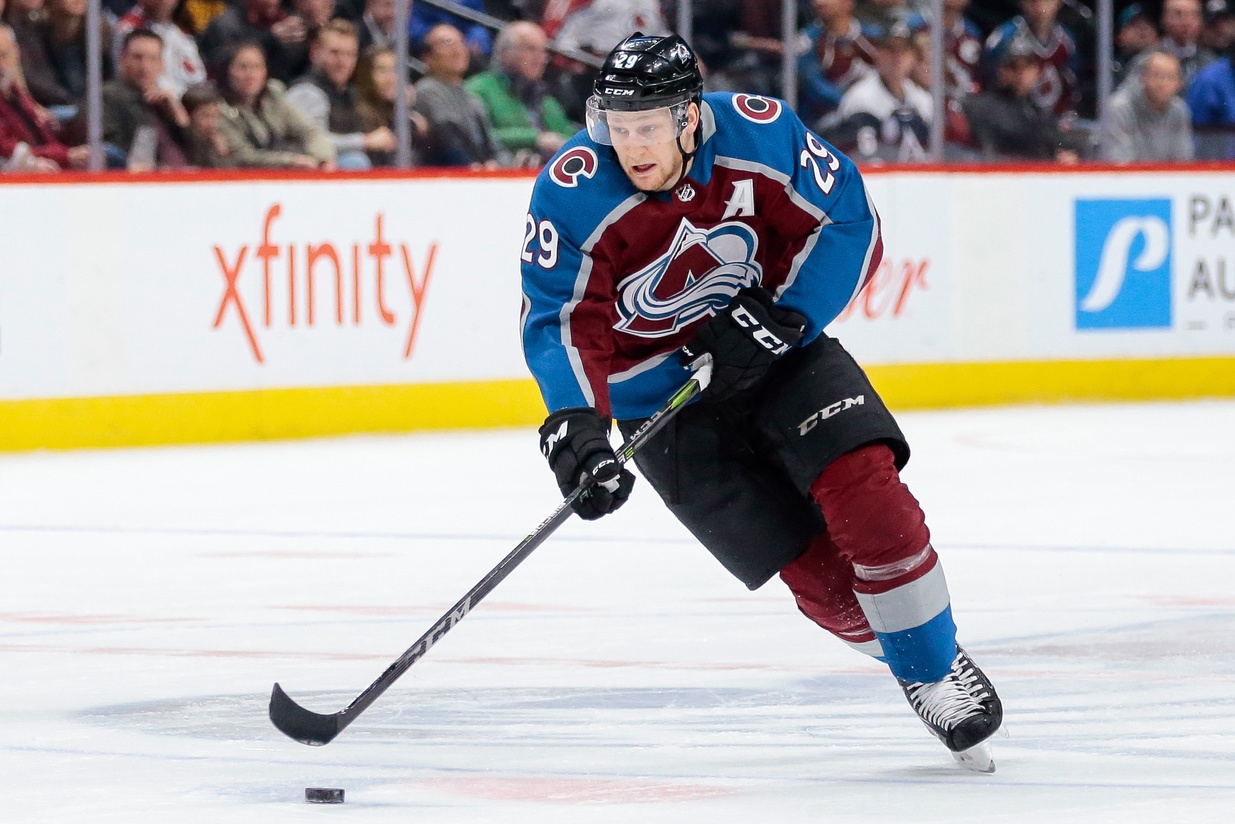 Nathan MacKinnon's breakout season continues unabated, and it hasn't gone unnoticed. The Avalanche center has been named the NHL's 'First Star of the Week', ending January 21.
In his three games last week — all Avalanche wins, as they extended their NHL-best winning streak to nine — MacKinnon scored four goals (two of them game-winners), and handed out a pair of assists. Now the NHL's second-leading scorer with 59 points, MacKinnon logged his eighth three-point game of the season against the San Jose Sharks last Thursday, and will make his second All-Star Game appearance on Sunday.
Since Nov. 1, MacKinnon has been the league's top scorer, and has ignited his game since Matt Duchene was dealt to Ottawa on Nov. 5. On Monday in Toronto, MacKinnon told the assembled media that Duchene's departure has improved the Avs' locker-room culture. "It did a lot," MacKinnon said. "There's nothing wrong with 'Dutchy' wanting to leave. I think it's fair. He's [played] eight, nine years in this league and it wasn't like a crazy breakup or anything. He went about it really good this season. But obviously, we knew he wanted to leave. Now we have everybody here that wants to be here, which is great."
MacKinnon is beginning to pile up the honors as he's became a Hart Trophy contender for a rapidly maturing Avalanche squad. He was named the NHL's First Star of the Month for November earlier this season, and while he appreciates the honors, he doesn't put much stock in them. "I don't really care," MacKinnon said on Monday. "Awards aren't handed out in January. You might get Star of the Week, Star of the Month, it doesn't really mean a whole lot."
Winnipeg Jets goaltender Connor Hellebuyck and Boston Bruins left wing Brad Marchand were named the league's Second and Third stars, respectively.
The Avalanche will try to extend their winning streak to 10 games against the Maple Leafs at 5:00 PM tonight.