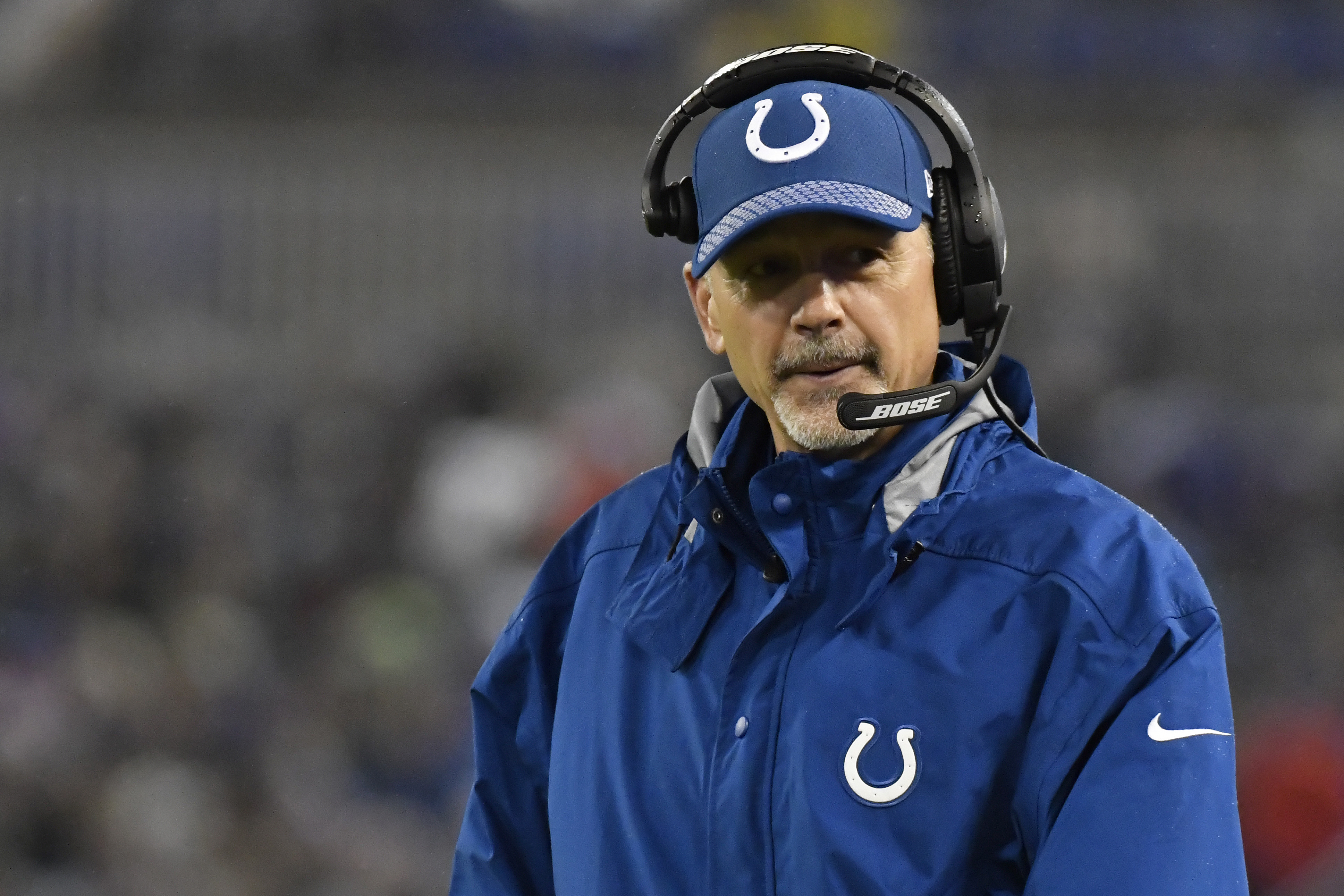 The interview process for the Denver Broncos head coaching position is officially underway. On Wednesday, the Broncos kicked things off by interviewing Colorado native and former head coach of the Indianapolis Colts, Chuck Pagano.
Pagano led the Colts from 2012-17, finishing with an overall record of 53-43 and only recording one losing season in that span.
While Pagano did not have a ton of success in his final three seasons with the Colts, the first half of his tenure went extremely well. With a healthy Andrew Luck under center, Pagano and the Colts went 33-15 from 2012-14 and won 11 games in three consecutive seasons.
In 2014, the Colts reached the AFC Championship game after upsetting the Peyton Manning-led Broncos in Denver.
Prior to his time with the Colts, Pagano was a secondary coach for the Baltimore Ravens, Oakland Raiders and Cleveland Browns. Pagano was also a long-time assistant at the collegiate level and made a name for himself at the University of Miami, where he coached the secondary from 1995-2000.
The argument for Pagano:
Pagano is a defensive mastermind and has worked with some of the more successful defenses of the last two decades.
With a similar roster build on defense in Baltimore, the Pagano-coached Ravens recorded 64 interceptions and 104 sacks from 2008-11. When Pagano was elevated to defensive coordinator in 2011, the Ravens terrorized opposing offenses with 48 sacks and 90 hits on the quarterback.
Considering defense is definitely Denver's foundation at the moment, Pagano would make a lot of sense for the Broncos. Pagano is a proven leader and checks all the boxes that Elway laid out for the ideal candidate.
The argument against Pagano:
While Pagano is a proven head coach in the NFL, he is not exactly known for elevating offenses to the next level. When Andrew Luck was healthy, Pagano and the Colts reached the playoffs three times. But, when Luck went down, Indianapolis never finished better than .500.
The Broncos do not have a quarterback that comes even close to Luck, so the big question mark would be whether Pagano would be able to help solve Denver's offensive woes or not. In two of Pagano's three final seasons in Indianapolis, the Colts ranked 28th or lower in yards gained and 24th or lower in total points scored.
Case Keenum may be a slightly better quarterback than Jacoby Brissett, but he certainly is not a significant upgrade. After going with a defensive-minded coach during the last hiring process, John Elway may ultimately decide that Pagano's style is not what the Broncos need at the moment.