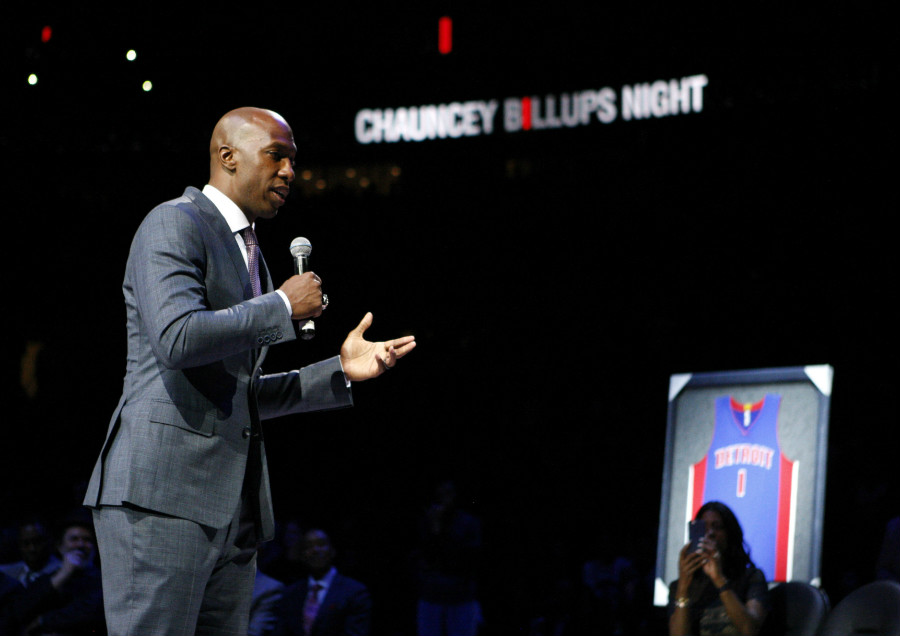 Chauncey Billups' playing days are behind him, but his front office career is just starting to take shape.
Billups has already made it known that he would be interested in taking a front office position if the right opportunity presented itself, and now it looks as if the Denver Nuggets could be doing just that.
Clint Dempsey of the Denver Post reports that if the Nuggets current assistant general manager, Arturas Karnisovas, leaves to take a new job, Billups would be a leading candidate for his replacement.
Billups chimed in on his future in the NBA last week during his retirement ceremony in Detroit:
"I still do have those aspirations. I'm not just going to jump in anywhere. I would like for it to be a nice situation, a good situation. And if it comes, that's fine, I'll look at it. And if it doesn't that's fine, I'll be okay."
The Nuggets are an attractive team to join. They have a good front office reputation; they have recently renovated their court, gyms, locker rooms and training facilities; and they have stockpiled a war chest of assets, including young talent and draft picks.
The only piece missing from the puzzle is a renowned name that can help lure free agents to the Mile High City.
Enter, Chauncey Billups.
Billups is a name that resonates throughout NBA circles; he's a man people trust. While bringing Billups to the Nuggets might not make Denver a must-sign, L.A.-like destination, it definitely wouldn't make them any less attractive.
And as it stands, the Nuggies are well on their way to becoming an up-and-coming franchise. They have a ton of young talent in Nikola Jokic, Emmanuel Mudiay, Gary Harris, and they also have the potential to own four first round draft picks in this summer's NBA draft. In addition, they have a good amount of established NBA talent such as Jameer Nelson, Danilo Gallinari and Kenneth Faried.
Billups would freshen up the basketball scene in Denver, helping to turn them from a "flyover city" to a real NBA destination.