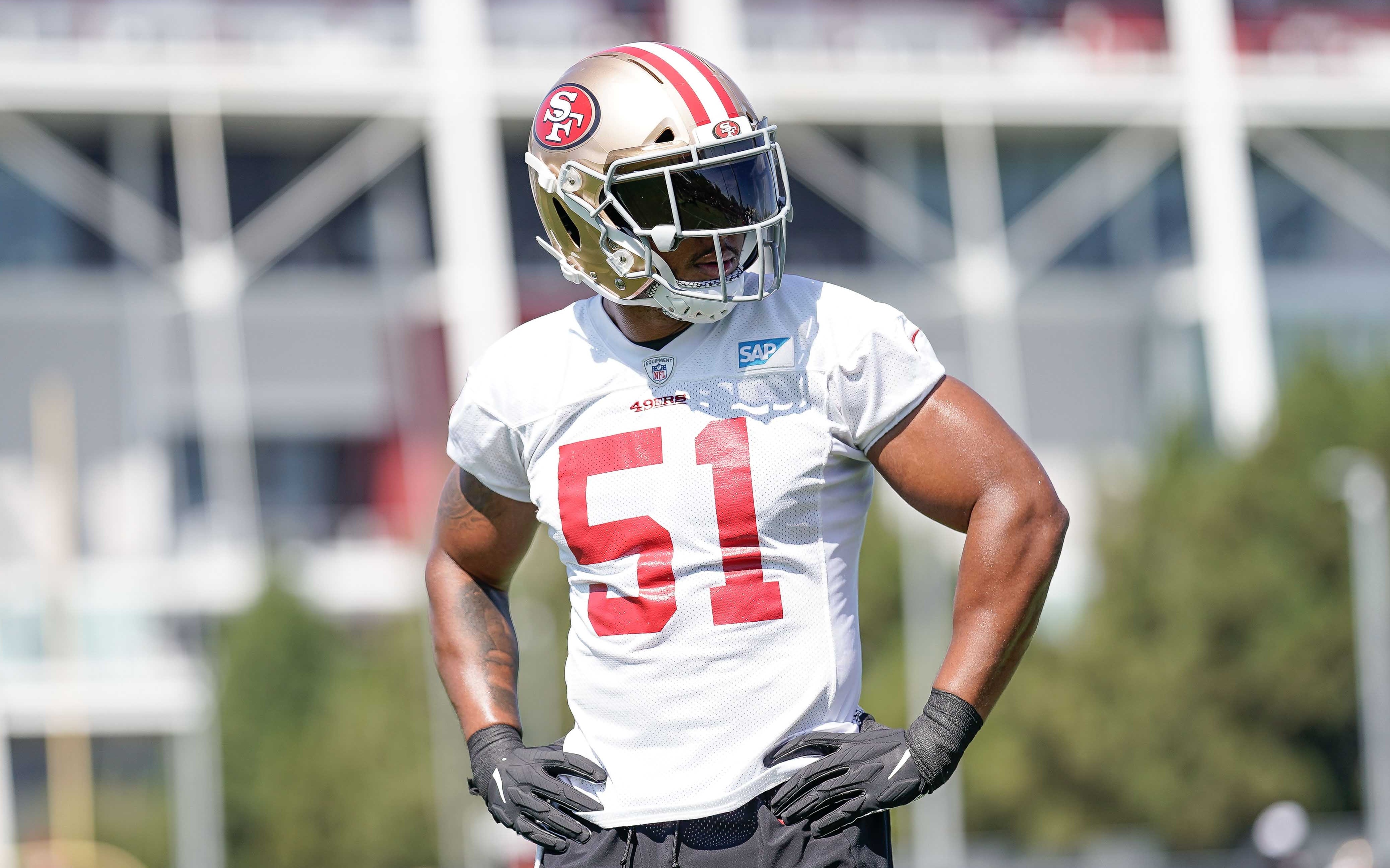 The Denver Broncos are in a bad way, in terms of inside linebacker health.
Veteran inside linebacker Todd Davis was injured in the first game of the preseason and while he was hopeful to return for Week 1, now that's up in the air. As head coach Vic Fangio said on Monday, "No, he won't practice this week. He's progressing, but not at the rate we had hoped."
That casts doubt on when Davis will return to the field.
His ILB partner Josey Jewell also went through an injury, an abdominal strain, earlier in camp. But, he's since returned to the field, partnering now with Alexander Johnson first and foremost.
With Davis out, that's leaving Jewell to calling the plays for the defense and could lead to a disconnect in terms of communication when the Broncos get to game day in the regular season. Plus, for a man in his second year like Jewell, adding the play calling is just another level of responsibility for the young man who is thrown into the fire as a starter.
But, even if Davis is able to return for Week 1 (Monday, Sept. 9 @ Raiders), the Broncos are in dire need for depth inside.
Could Malcolm Smith be the answer there?
Smith, you may remember, was the Super Bowl XLVIII MVP for the Seattle Seahawks in their blowout win over the Broncos. Since then, he moved onto play for the San Francisco 49ers, but his last two seasons by the bay were injury-marred.
In 2017, he was sidelined completely due to a torn pectoral muscle. Last year, he was limited to action in 12 games due to Achilles tendinitis and a hamstring pull.
But, at only 30 years old, does Smith still have football left in him? If so, the Broncos should certainly take a look.
Over the course of his career, he's racked up 389 tackles, nine forced fumbles, six sacks and four interceptions; he can simply do it all from a linebacker's perspective. He's the kind of playmaker Denver desperately needs inside and he could either spell Davis and/or Jewell during the season or fill in for Davis if the veteran can't go to start the season.
The Broncos cut Dekoda Watson and Zach Kerr on Tuesday, freeing up $8 million in cap space, leaving them room to sign a veteran like Smith (or someone else). If Denver believes their young linebackers will do just fine in terms of depth players, the Broncos will stay put at the position.
Denver faces Arizona tomorrow at 7 p.m. MT for the final preseason game of 2019.