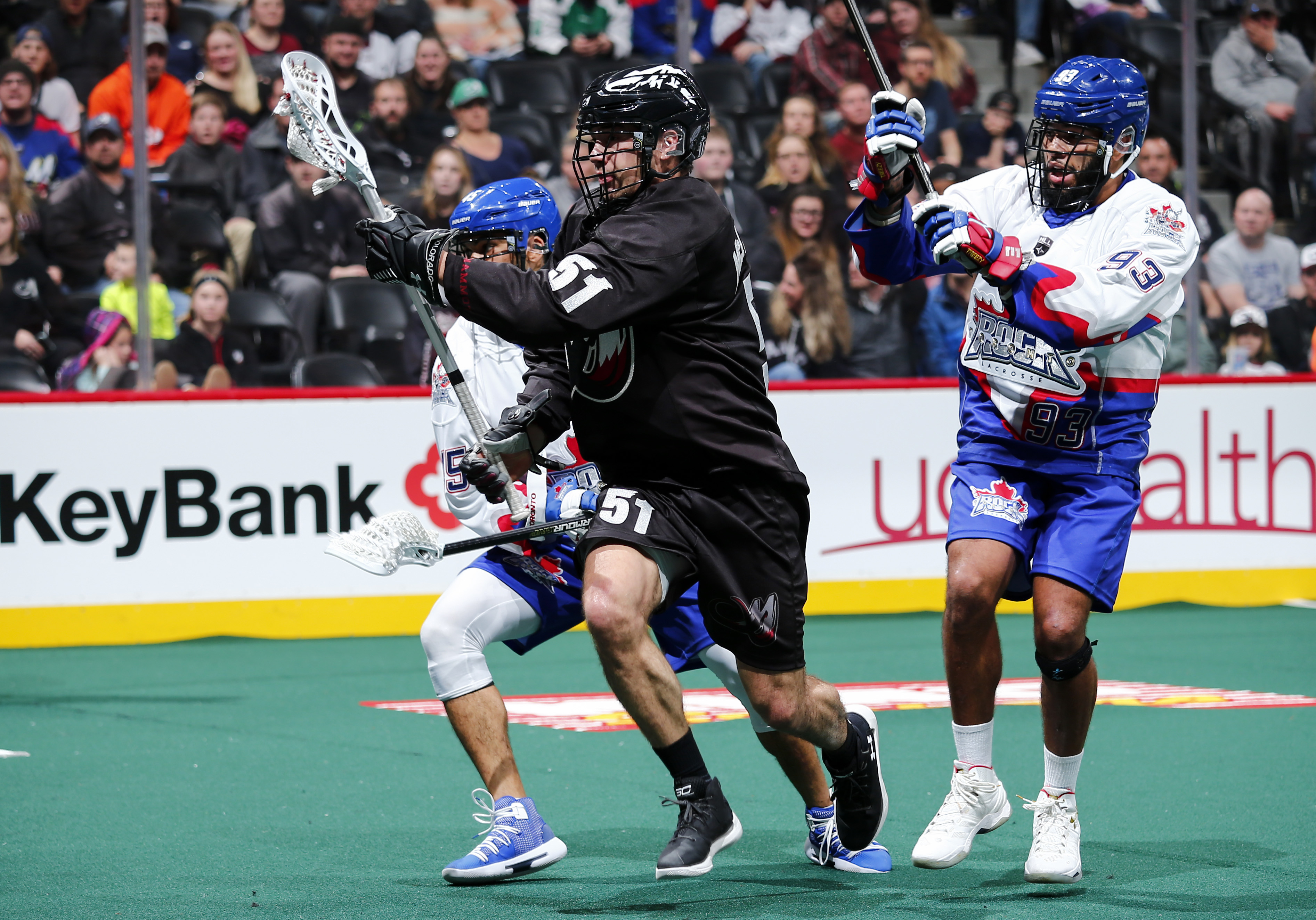 The Colorado Mammoth lost their third game to start the season Saturday night against the Toronto Rock 11-10. Yes, that constitutes the worst start in Mammoth history.
Things just aren't clicking for the Mammoth right now; the first game, they couldn't play defense, and in Games 2 and 3, they couldn't figure out how to score. Look, there are 15 games still to play, but if Saturday night is any indication as to how the remainder of the season is going to go, it's going to be a long, heartbreaking campaign.
A physical game killed the Mammoth
Toronto saw something in the previous two games that they applied to Saturday's game: Colorado drains easily when playing physical. It's expected for Colorado to be tired as the last few minutes in the final quarter came, that's normal when playing hard lacrosse.
However, the Mammoth were physically gassed in the third quarter. Toronto pressed Colorado every chance they got, whether that be on clearing attempts, the transition game, or even on the offensive side. The Rock found a way to not only beat Colorado on the score board, but also beat them by being in better shape, which should never happen playing at elevation in the Pepsi Center.
Dillon Ward can't do it all himself
"The Wall" finished with a career-high 57 saves. He played brilliantly, which is a good sign especially after his showing in the first game, or lack there of.
He wasn't an issue Saturday night, the issue was that defense can only take a team so far.
Colorado finished with 39 shots on goal, which is solid in a game where the ball goes into the net. The Mammoth, however, were making their shots easy ones to save for the Rock net-minder. Not only did it seem that they shot at his chest 90 percent of the time, but their shot selection was terrible. They needed to take the extra few seconds to take an uncontested shot, as opposed to waisting a possession on a weak shot that hits the goalie in the chest. Maybe if a team shoots 67 times, like Toronto did, a few more of those will squeak in. It has to be one or the other though.
Final thoughts
The power-play was good, as was the penalty kill, which shows things are getting better. The defense also looked as though they were comfortable playing together, whereas the past two games they looked like chickens with their heads cut off.
Simply, changes need to be made. It's not necessarily anything drastic at this point, it's still only Game 3. Maybe they should sit Jeremy Noble more? That will show the team no one is safe, especially if they aren't playing well.
Maybe they should put in Julian Garritano next game? He hasn't seen a game since being picked up in the 2018 NLL Entry Draft, and he could be the spark this team needs. Either way, a change needs to be made. That change will be evident next week when they get another shot at Calgary. Hopefully next week is different.