Strike One: The reaction to former MVP Kris Bryant signing a multi-year, multi-million dollar contract with the Colorado Rockies has been puzzling.
Rockies fans should be thrilled. A 2022 everyday lineup that looked to be completely devoid of any star power suddenly has some. Maybe this season won't be a total loss after all. But instead, Rockies fans seem perplexed.
The most common refrain is, "Why didn't they just keep Nolan Arenado then?"
For those of you who are just joining us, The Rockies traded Arenado – their superstar third baseman who had his own multi-million dollar contract – to the St. Louis Cardinal just over a year ago, largely due to financial restraints that were the result of the COVID-wracked 2020 season. The worse part wasn't that they got a limited return in terms of viable big league prospects, the worst part was that they paid the Cardinals more than $50 million to take a future Hall of Famer – in his prime – off their hands.
It was a terrible trade and it cast a long, grim shadow over the 2021 season. The Rockies were crying poor.
But that was last year.
So why Bryant? Why now?
A couple of factors to keep in mind. First, when Arenado initially voiced his displeasure with the team and hinted at wanting to be traded, the only deal Rockies owner Dick Monfort liked was a straight up swap of Arenado for Bryant, then a member of the Chicago Cubs. The owner would have made that deal in a heartbeat. But the Cubs shied away and it never happened. Later that season, with the Cubs struggling, Bryant was sent to the San Francisco Giants, several months after Arenado had already been traded for prospects.
So in a strange way, this new Rockies front office made a deal that sort of brings those talks full circle. Monfort finally got his man.
Also, remember that the Rockies finances received a big boost when MLB Commissioner Rob Manfred moved the 2021 All-Star game out of Atlanta and gave it to the Colorado. That windfall offset the losses from 2020 and put the team back on solid footing. With free agents Trevor Story and Jon Gray deciding to go elsewhere, the Rockies payroll was reduced to the point that another mega contract was doable.
And not just doable, but badly needed.
Bryant alone won't make the Rockies a threat to overtake the Dodger or Giants in the National League West. But it may help make them a .500 team, which could put them in position to contend for a wild card playoff berth in the newly expanded post season format.
Instead of lamenting the why's of the Bryant acquisition, Rockies fans should be celebrating. Unlike several big league teams that have already thrown in the towel on the new season, at least the Rockies appear to be trying. That's a great first step.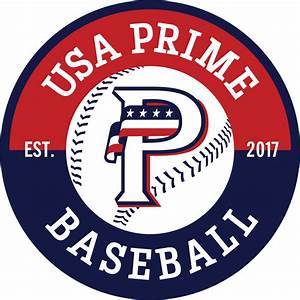 Strike Two: Normally after a big season that saw your team go 25-6 and advance to the NCAA Tournament, a fan would be proud, even boastful about his or her favorite hoops team. But if you're a fan of the Colorado State Rams, you can be excused if you feel let down, disappointed and frustrated about what could have been for Niko Medved's squad.
The Rams did their part in helping the Mountain West conference do a complete face plant in the opening rounds of March Madness. All four conference members lost their first game, meaning the MW teams took an 0-fer and opened up the conference for a fair share of "over-rated" chants. CSU's lackluster performance in a first round loss to Michigan can't just be chalked up to "they're a Big 10 team." The sixth-seeded Rams were the favorite and the higher seed, and most observers didn't think the Wolverines (who have advanced to the Sweet 16) even belonged in the field. Make no mistake, CSU should have won the game, especially after building a 15-point lead in the first half.
So it's fair to say that a team that was picked to win the MW (they didn't) and was the conferences highest post-season seed, underachieved.
What happens next? Where does Medved – with a fresh new multi-year contract in his back pocket – go from here?
First, he must re-recruit his own players, guys like conference Player of the Year David Roddy and standout guard Isaiah Stevens. Both have one more year of eligibility meaning they could return, or they could opt to use it elsewhere in this era of college athlete's free agency (aka the "transfer portal.") Or, in Roddy's case, he could decide to give the NBA Draft a shot. His stock improved a lot as the season went along. He's now listed as a very late first round – or more likely an early second round draft pick.
Medved has to be ready for anything. He has to hope that he only loses seniors Adam Thistlewood and Kendall Moore, and that everyone else comes back hungrier and eager to improve. He also has to make plans in case any of his key guys decide to leave (just like every other program does now.) The Rams incoming recruiting class isn't anything to brag about at the moment, partly because they're losing so few guys from the current roster. That could change quickly. And recruiting doesn't just mean bring in high schoolers anymore. And you can bet that Medved is keeping his eyes open for any potential transfers that might find Fort Collins attractive.
If the Michigan game taught us anything, it's that even when you've got excellent guard play and a dominant forward like Roddy, you still need some muscle in the middle. CSU got beat badly in the paint by the Wolverines and had trouble in other games against bigger front lines. Getting more physical down near the basket will help the outside game too.
It would also help if the Rams could develop a little bit of an underdog mentality. Too often this season – especially after their 10-0 start to the season, they appeared to get caught up in the hype that was beginning to surround them. Turning it on and off might be fine for some teams, but it didn't work for these Rams and it won't work in the future. Keeping that long standing "little brother with something to prove" attitude that's been part of CSU athletics for decades would be something to including among the luggage on future trips to the post season.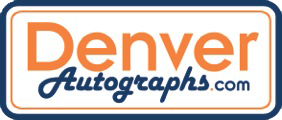 Strike Three: Ever since…forever, the Colorado High School Activities Association has prohibited any contact between coaches and players on Sundays. That's still the rule, and it doesn't appear it's going to change any time soon. But it should.
The no-contact on Sunday rule is outdated and archaic and should be abolished.
This is not an indictment of typical Sunday family activities, including attending church services. All those traditions can and should certainly be continued. But playing sports should not be prohibited for those who want to do that, either.
Visit any ballfield or playing ground on a typical spring, summer or fall Sunday and they're filled with families who've chosen to have their kids participate in youth sports. Kids soccer games start as early as 8 a.m. on Sundays. During the winter, youth basketball tournaments all culminate on Sunday. Baseball does the same in the late spring and summer months. Volleyball, hockey, you name it. If kids play it, they are playing it on Sundays.
Except at the high school level. Only in high school do players and coaches have to remain separated on Sundays, which makes no sense whatsoever.
Would CHSAA ever decide to join the 21st century and dump this outdated by-law?
The issue has been brought before CHSAA before, but there continues to be "major opposition" to getting rid of the no Sundays rule, according to one source. It's as if those who fight to maintain the rule and have their heads in the sand can't lift up, open their eyes and see what's going on around them.
Kids are going to continue to play on Sundays. Just not with their school teams.
This is the status quo while high school sports are facing a legitimate foe from the ever growing "club" and "travel ball" circuits. Some kids who want more and more games and less and less restrictions are opting to skip playing for their school altogether and signing on to play with these for-profit outfits. It's a disturbing trend that's hurting the student part of student-athlete. That whole "be true to your school" thing flies out the window when the school is not playing.
And during the spring months – when our region gets most of its snowfall – spring sports schedules get backlogged, and games pile up. With the shortage of game officials, it would be helpful if some of the soccer matches, baseball games and track meets could be rescheduled for a Sundays that have weather good enough to play. CHSAA has suspended the no-Sunday rule on rare occasions when the post season was impacted, and guess what? Nothing bad happened.
With high school sports facing so many challenges these days, it would be nice if the governing body did something to help – instead of stunt – their growth.