Strike One: Who's up for a potentially lucrative three-team parlay wager?
Your three games – Saturday: Colorado State Rams at Air Force Falcons and the Colorado Buffaloes at the Washington Huskies. Sunday: Las Vegas Raiders at Denver Broncos.
Your bet: Can the three local teams, CU, CSU and the Broncos, each score 20 points (win or lose) on the same weekend?
What would you be willing to wager that they can collectively accomplish the feat next weekend?
Keep this in mind: This has not happened one time all season. In fact, only once – the weekend of October 29-30 – did two of the three reach the 20-point plateau.
Which ones you ask? Hint: Colorado State has yet to score 20 points in a single game in 2022.
So the odds, you think, must be in your favor. Something this quirky can't go on all season, can it? Things have to change at some point. Maybe this is the weekend? You look at the matchups and you think ah! A definite maybe!
Your dilemma: The 1-9 Buffs, facing the No. 15 Huskies, are averaging less than 16 points per game and have hit the 20-point mark exactly three times (one win and two losses) in 10 games this season. Washington isn't an exceptional defensive team, you note. But they just beat Oregon and are playing really good football right now. The Buffs have had trouble against even average defenses this season.
Meanwhile, the 2-8 Rams have scored 17 points in each of their wins – but in one of those games the offense managed just a field goal. They got a punt return for a TD against Wyoming, otherwise would have gotten just two field goals from the O. They'll be facing an Air Force D that's good, not great but are likely to get limited chances to play offense considering AFA's typical dominance in the time of possession stat.
As for the 3-6 Broncos, they've managed to reach 20 points just twice (one win, one loss) but one of those was in Vegas against the rudderless and scuffling Raiders. Playing at home, you're thinking the Broncos are actually a pretty decent bet to put up three TD's and maybe more against Josh McDaniels (and win, btw.)
But that's just one of the three you need.
The odds, you determine, would be astronomical against these three offenses managing to put up 20 points each on any weekend. You might be able to do something like bet $10 to win $10,000.
But alas, in checking with our friends at SuperBook, they say no such wager is available right now.
Probably a good thing, actually. No telling how many diehards might be throwing away next week's grocery money.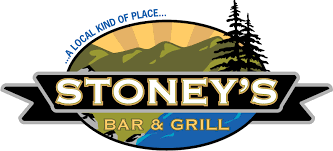 Strike Two: If the famed Bronze Boot was a football cleat, the CSU Rams would have blown three big holes shooting themselves in it on Saturday night.
What should have been a relatively easy CSU win over a sluggish Wyoming Cowboys squad turned into a frustrating 14-13 loss after the Rams committed three egregious mistakes – an endzone interception, a fumbled punt and a missed field goal – that allowed the Pokes to go back to Laramie with the Boot in tow for at least another year. Fort Collins has been the Boot's home for just 366 days since 2016.
This is what these two rival programs have become, a mini version of the tortoise and the hare. Right now, the tortoise is well out in front.
While CSU has visions of becoming a Power 5 program and competing with the big boys, Wyoming knows exactly who they are, what they can and can't do, and how to keep their ship on course. Even in their best years, these Cowboys aren't ever going to be the sexy, "it" program like say, Boise State. But they'll never be a consistent dumpster fire like New Mexico, either. No talk about moving up to P5 status, and no worries about falling off the cliff. Slow and steady might not win the race, but it will keep you in it.
Gone are the days when Wyoming was strictly a stepping stone gig for up and coming coaches like Bob Devaney (left for Nebraska after four seasons) Fred Akers (left after two seasons for Texas), Pat Dye (one and done to Auburn), Dennis Erickson (one and done to Miami) and even Joe Tiller, who moved on to Purdue after six seasons in Laramie.
Current Pokes coach Craig Bohl is in his ninth season in Laramie. He's found a home and plans to stay there. His team's style of play will sometimes – like on Saturday night – look plodding and dull. Wyoming was not the more talented team at Canvas Stadium Saturday night. They were simply the team that didn't beat themselves. There's a lot to be said for that.
On the occasion when they can land (and keep) a generational player like Josh Allen for three or four seasons, Bohl's teams may rise up and win eight or even nine games, and challenge for a MW division title. But far more often, Bohl's Cowboys will be incredibly average, end up right at or on the fringe of bowl eligibility (which they are again this season despite low pre-season expectations) and keep their loyalists content. Winning rivalry games will do that for a program.
Up and down Colorado State on the other hand is pretty much in the opposite situation. After having five different head coaches (including an interim) over the past decade, they're back in rebuilding mode in the Fort, and aren't close to being a finished product. New head coach Jay Norvell is likely to soon have a MW contender at CSU, if his history is a fair indication. His team – even with all the disarray from the coaching change and players transferring in and out – was the much more talented squad on the field Saturday night. Eventually talent will win out most of the time. Right now, CSU's young talent has almost no idea how to do the things it takes to win. Eventually, they will.
Norvell's history tells us he'll continue to stockpile talent and become a serious contender in the MW sooner rather than later.
But his history also tells us that Fort Collins won't be his final coaching stop.
This rivalry is very likely to remain pretty much what it is right now. Wyo will win a few games in a row, then CSU will rise up and be the better program for a few seasons before they'll be forced to start looking for a replacement for Norvell. After that, the Rams are likely to bottom out again for a few seasons, while Wyo – still chugging along at the same steady pace under Bohl, takes back the Boot for safekeeping.
No telling how many holes will be in it.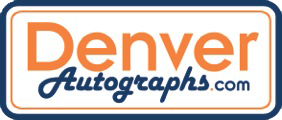 Strike Three: Meanwhile, it's mercifully turned into basketball season along the front range, with both CU and CSU harboring big, if not over the top expectations. The two renew their rivalry on December 8th in Boulder.
The Buffs are off to a good start on and off the court, having just knocked off nationally ranked Tennessee on the road a mere three days after having landed heralded five-star recruit Cody Williams. He's the first five-star basketball recruit to ever sign with CU.
There was a time when that would have meant the 6-foot-7 forward from California would have been a Buff for at least three seasons. Then came the NBA's one-and-done rule which forced athletes to attend college rather than signing directly out of high school while it lowered that threshold to one season. Nothing has changed (yet) since 2005, except that now not only does the CU staff need to worry about Williams performing so well that he becomes an instant NBA prospect, in which case he could be gone after his freshman year, but now, in the NIL/Transfer Portal world, CU will need to find a booster or boosters to line his pockets, or else his "commitment" could be over after one season and he could become yet another athlete CU loses to "greener" college pastures.
CSU's David Roddy may become the last of the big time NBA prospect types around here who actually remains in Colorado for more than a single season. Had NIL and the Portal been around two years earlier, Roddy may have abandoned the Fort. While Roddy did earn a few dollars – somewhere in the neighborhood of $750/month we're told – to do a weekly radio show in northern Colorado, that pales in comparison to what he could have earned in markets where college hoops mean a whole lot more. Rams guard Isiah Stevens – out until at least late January with an injury – is doing the same radio gig season. A couple years back, he too could have made more money off the court if he'd have decided to transfer, even for one season.
With the sports media in the Denver market so intensely focused on the Broncos and professional sports in general, Williams is unlikely to even get a weekly radio bit and the free pizza that goes with it. CU's NIL collective will be able to pay him something, but not what he could make just by going 600 miles east to a place like Lawrence, Kansas.
And with the NBA's one-and-done rule expected to be discarded soon, that will only intensify the NIL efforts of boosters looking to keep their talented players on campus. The bad news for CU and CSU is that deep pocketed boosters willing to fork over big money like that are few and far between around here.
So in effect, while Tad Boyle and his coaches did a fantastic job of recruiting the highly sought-after Williams, their recruiting job is far from over. In this day and age, "re-recruiting" is becoming even more important than the initial part.