Strike One: Whenever the topic of college football realignment comes up around here, the status of the University of Colorado and Colorado State become the issue. Will the Buffs have to change conferences again because the Pac-12 might fold? Will the Rams finally get an invite to join a P5 conference? Where will our two marquee local programs end up?
Better question: What about Air Force?
The Falcons reaffirmed their status as the best football program in the state with a 41-10 drubbing of the CU Buffs at a soggy Air Force Stadium on Saturday (and there's no reason to even have CSU in this discussion right now.) It was a sloppy but otherwise typical AFA performance: Hog the ball and put up 400+ yards of rushing offense – led by Brad Roberts, a fullback (remember them?) who went to high school much closer to Boulder than Colorado Springs.
If college football had soccer-style "relegation," the Falcons would have taken the Buffs slot in the Pac-12 already.
That's not how it works of course, but you do have to wonder why conferences like the Big 12 have continually passed over the Academy when they go in search of new members.
There has not been and won't be any official statement from the Air Force brass on the topic. But unofficially, it's no secret that Air Force would welcome such an invite and jump at the chance to step up. The increase in media rights revenue that comes with Power 5 membership is an allure that most schools simply can't pass up. Even though they're a government entity, AFA needs more money for their athletic programs just like everyone else.
There are of course questions about the other sports at the Academy. While traveling isn't an issue, competing is. The Falcons basketball program is not up to P5 standards, and while the baseball team had a great season and made the NCAA tournament this past spring, that's not the norm, either. The so-called "Olympic" sports are okay, but not nationally relevant.
Football is the driver, and a football-only P5 membership might be an option too. There's no doubt that Air Force could compete at the P5 level on the gridiron. Just ask CU.
Then again, if they do stay in the Mountain West, the Falcons will have a very good chance to end up as a regular participant in the expanded College Football Playoff, now that the six highest ranked conference champions will get automatic invites starting in 2026. The Falcons could certainly win the MW this season – they'll be favored in every game on the 2022 schedule. Win 10+ games and a conference title in the MW – the best Group of Five conference – and you're pretty much a lock for the playoff when the field gets expanded.
Does being the biggest fish in a smaller pond – and getting the national attention that will come with a play-off appearance – offset the lack of media rights revenue that would come with Big 12 membership? Or would finishing fourth or fifth in a P5 conference and playing in a smaller bowl game every season be worth it if you're cashing those much bigger checks?
Might be a tougher decision than you think, but then again it would be a nice problem to have. Just ask CSU.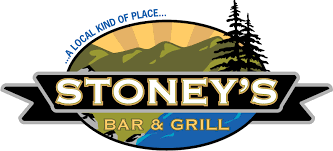 Strike Two: MLB Commissioner Rob Manfred is a self-described "transactional attorney," not to be confused with an actual baseball fan, like the late Bart Giamatti or even Fay Vincent. Each of those former commissioners was a fan of the game first, and an admin guy second. They both worked for the owners, but had the best interests of the game on the field well ahead of the business interests of the owners.
Manfred is all about money and whatever he can do to squeeze more of it out of the paying customers. He thinks rule changes – some of them incredibly stupid ideas – will accomplish that.
He's the first commissioner to mess with the way the game is played by the guys on the field, the way it's been played for decades. Previous commissioners didn't change what went on between the lines because they knew that what wasn't broke didn't need fixing.
Manfred's lack of interest in the integrity of the game on the field remains on full display every time he and his advisors put out word about a proposed new rule change. Manfred has had some extremely bad ideas since he took over. Like "shrinking the strike zone" to cut down on strike outs (which would have led to hundreds of more pitches thrown, more walks and added 30 minutes to every game) and the "stealing of first base" (allowing the batter to take off for first base on any pitch that hits the dirt.) Ideas like that were/are complete buffoonery. Thankfully they've been dismissed.
What Manfred and company have settled on for next season is three new rule changes, two of which fall back into the category of finding a solution in search of a problem.
To their credit, Manfred and his allies have seen enough of the defensive shift. Most of us have. Enough with hitters grounding out to right field. Players have been at or very near their defensive positions for more than a century. There's no reason they shouldn't stay there. A one-hopper right back up the middle should always be a base hit. Starting next year, most of them will be once again.
But the other two new rules – a pitch clock that will force both pitchers and hitters to speed up the time they take in between pitches – and an increase in the size of the bases – are pointless and unnecessary.
The pitch clock, which is supposed to make hitters stay in the batter's box and force pitchers to not think much between deliveries, has been used in the minors (where there's far less pressure on a routine at bat) with decent results in terms of speeding up the game. But that fails to take into consideration the strategies that are still a huge part of every big league at bat – like getting the signs from third base coach and the catcher – and forces the players to alter routines they've been using their entire lives. The players hate the idea, but hey, what do they know, right?
The guys that operate the pitch clocks at big league parks right now (they're more or less test clocks now) also believe this is a useless rule.
As for the bigger bases, the question is "why?" What's wrong with the bases the way they are? And what good is an extra three square inches really going to do? Proponents say it will encourage more base stealing attempts – the bases will now be 4½ inches closer together – and reduce injuries. Not exactly sure how, but then again, we haven't seen it implemented at the big league level yet so we have nothing to go on. Seems incredibly unnecessary.
Now, if MLB is increasing the size of first, second and third base, why not make home plate bigger too? Maybe then hitters will stop taking pitches that are a fraction of an inch off the plate and actually swing the bat earlier in the count. That's the only rule change that would accomplish Manfred's stated goal of speeding up baseball.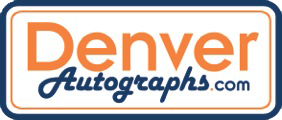 Strike Three: Can Michael Porter Jr. really come "back?"
Every Denver Nuggets fan knows that since joining the organization in 2018, MPJ's injured back has caused him to miss more games (155) than he's played (125.) He's certainly not the only NBA player to deal with injuries that keep him off the court, but given that a healthy MPJ was likely to have been the first overall draft pick that season, and that he's shown some amazing and unique skills when he has been healthy, his absence has been a very big deal.
Porter looked healthy and on his way to stardom in 2021, but after signing a five-year max contract extension, worth a guaranteed $173 million, before last season – and he can earn more with performance incentives – MPJ only played in Denver's first nine games before landing back on the injured list. He had a third surgery over the winter and missed the rest of last season. Ouch. Again.
He's been rehabbing – again – and as of today, everything coming out of Nuggets HQ is that MPJ will be ready to go when training camp gets underway on Sept. 27.
But will he be ready? Can he really come back?
Recent history is full of stories of high caliber athletes who've made successful returns after having back surgery. Tiger Woods (pre-car accident) was one example. It looked like lingering issues from a bulging disk could end his days of dominance but then he went out and won the 2019 Masters. Tony Romo played quarterback for the Dallas Cowboys for three more seasons after undergoing "microdiscectomy" surgery for a herniated disk and pinched nerve in his back in 2013.
But basketball, that could be a different story. The most famous back issue in hoops involves Hall of Famer Larry Bird, who was forced to retire in August of 1992 after surgery to remove a disk in his back didn't solve the lingering problem of a compressed nerve root that began early in the 1990 season. The 12-time All-Star and three-time MVP could no longer handle the physical pounding of the NBA and hung it up prematurely after 13 seasons.
Even though MPJ prefers shooting the three to battling it out under the basket, he is 6-feet-11 and he will be counted on to rebound and play some semblance of defense for a team with NBA title aspirations. The question is, can he? Nuggets coach Michael Malone will manage Porter's minutes and bring him along slowly, but competition being what it is, it would be next to impossible to have him go at anything less than 100% when he's on the floor.
How long he can remain on the NBA floor with a back that's been operated on three times will be one of the biggest questions Denver faces entering the new season.