Strike One: The oddsmakers in Las Vegas say Denver Nuggets star Nikola Jokic will win his second straight NBA Most Valuable Player award when the trophy gets handed out in the next few weeks. The voting is already completed, so no additional campaigning will factor in. But don't be shocked if Joker finishes second. Remember, Philadelphia's center/self-promoter Joel Embid plays on the east coast and has a lot of supporters in the bigger media markets. Unlike Joker, Embid isn't hesitant to tell everyone he should win the award. Some will listen.
The arguments for Embid to be the winner are weak and full of holes. Mostly they're anti-Joker rather than pro-Embid. Still, the unfiltered bias of many who are touting the Sixers center on various media outlets, while disingenuous and wrong, can certainly still be "influential." If you make loud proclamations – even if they're not true – some folks begin to think they're accurate.
There's no category of stats or common sense that favors Embid. That won't stop the anti-Joker crowd from spinning things their way. They see a big foreign born player that doesn't look like a prototypical MVP and just assume – without really examining his play – that he can't do certain things a typical MVP does. They are wrong.
The great Larry Bird dealt with the same sort of bias. Things worked out for him. Bird won three MVPs.
If there's justice in this year's process, the textbook definition of who a Most "Valuable" Player is – Jokic – will win out for the second consecutive season. Every metric favors him, and coaches like Gregg Popovich and Stan Van Gundy have gone on record stating Jokic should be the clear choice and why.
But don't bank on it just yet.
What we do already know is that Jokic has now established himself as the greatest Nugget of all-time and is a lock for the National Basketball Hall of Fame five years after he retires. One MVP award is enough to get you enshrined – every eligible former MVP is in, plus guys who never won the award (or much else) like Chris Weber, Sidney Moncrief, Vlade Divac and Tracy McGrady. All of them were superior players. None of them have had the career Jokic has already had and will continue to have. So there's that.
Denver is represented in Springfield, Mass by the likes of David Thompson, Alex English, Bobby Jones, George McGinnis, Dan Issel and yes, even Dikembe Mutombo (for some inexplicable reason.) Joker – and his hardware – will join them when it's time whether he gets his due this time or not.
For now, Nuggets fans need to steel themselves for disappointment, and if Joker does win, remain prepared for the large group of naysayers who can't and won't put those biases aside and look at the facts. They won't be going away.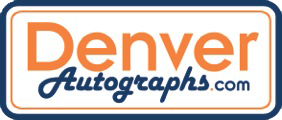 Strike Two: College baseball doesn't get a lot of attention around here, mostly because there are only two D1 programs still playing baseball and neither is in the national picture. But we may have the nation's best all around player at the Air Force Academy – the guy who could very well be the next Shohei Ohtani.
An All-America selection last year as a true freshman, sophomore Paul Skenes is a truly gifted athlete, and during his short time at the Academy has already established himself as one the best players to ever wear a Falcon's uniform. Skenes – like the Anaheim Angels star – is a multi-position player. Unlike Ohtani, he's a pitcher and a catcher. And he's really good at both.
Skenes won his sixth straight decision on the mound over the weekend, holding the nation's top offensive team, UNLV, to one run over six innings to pick up his seventh win of the season. His ERA (and remember where he pitches, a place that makes Coors Field look like a pitcher's paradise) is a stellar 2.59. His 100-mph fastball has earned him 62 strikeouts in 55 innings and held opponents to a .216 batting average. He's considered a top pro prospect on the mound.
But he might be better behind the plate. The 6-foot-6 Skenes has had limited time at catcher for obvious reasons, but he's still thrown out four of seven would be base stealers. At the plate, he's hitting better than .300 with nine homers, 29 rbi and an OPS of .981.
This is the stuff of a college baseball legend.
The question is, how much longer will Skenes be playing college baseball and how much longer will he be a Falcon?
He's not eligible for the MLB draft as of now, but he could be if he decided to exercise his option to withdraw from the Academy at the end of his sophomore year. If he stays, he's locked in for two more years, but would be eligible to be drafted after next season. His post-graduation military service time could be deferred until he's done playing professional baseball. Minnesota Twins pitcher Griffin Jax, a 2017 Academy grad, took this option and it's working out really well for him.
The third option for Skenes could be to enter the infamous Transfer Portal and move to another school with a higher caliber baseball program. Perhaps some NIL dollars will flow his way and he can skip a season or three of riding buses in the minor leagues. After all, the Portal and NIL isn't just for football and basketball players.
Whatever he chooses to do, Skenes is likely to be playing in the Major Leagues sometime in the not-too-distant future and may be the next player to be able to take advantage of MLB's new "Ohtani" rule that allows a player to pitch and be a DH at the same time. Wonder if we will ever see him pitch and catch in the same big league game?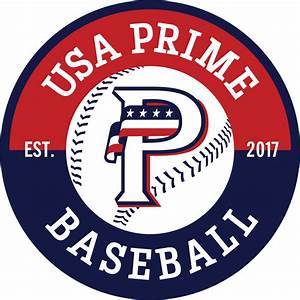 Strike Three: Part of the agreement that brought an end to the MLB Owners lockout and the resumption of the 2022 season was the stipulation that certain rule changes would be tabled until next off season. The banning of "The Shift" in MLB is very likely to be put in place before the 2023 season. That's probably a good thing – especially for left handed hitters tired of grounding out to right field.
But another of the proposed rule changes – which is already being used in Triple A this season – is the advent of the "pitch clock" that's designed to shorten the time that elapses in-between pitches. This is another of MLB's silly moves – like prohibiting pitchers from using anything that can help them get a grip on the cue ball slick baseball's MLB is rolling out there – to fix a problem that doesn't exist.
Yes, baseball already has a clock in each stadium that encourages less time between innings and between pitches. But it's more for show than for go at the moment, and even those who operate it realize there's not much reason for it to be on display. At least not yet.
Next year, that changes. And if the early returns are any indication, this isn't going to go over very well.
Just ask Colorado Rockies legend turned team special assistant Todd Helton.
During a recent game in Albuquerque, Helton was in town to help evaluate Rockies prospects. He was suited up and in the home team's dugout when Isotopes hitter DJ Peterson was called out without getting a chance to swing at strike three. Apparently Peterson took too long to get back in the batter's box between pitches and the clock expired. Strike three and inning over.
Helton thought it was a joke and let the home plate umpire know about it, earning himself an ejection.
If you think – like Helton did – that the situation is absurd, you wouldn't be wrong.
It's MLB that's wrong. Again.
During the Rob Manfred Era, MLB has been looking for solutions that don't have a problem. A batter taking a few extra seconds to get in the box does not add anything noticeable to the length of any game. A pitcher being able to grip the ball better doesn't give him a decided advantage over a hitter who has loaded up his bat with pine tar and wears gloves to the plate so he can grip the bat. And the bases don't need to be any bigger.
That stuff is just nonsense.
The folks who currently run the pitch clock in big league ballparks aren't at all sure what will happen next season, and if they're going to be the one under the microscope all of a sudden. And what happens when a big league umpire, tasked with enforcing the silly pitch clock rule, decides the outcome of an important late season game by taking the bat out of the hands of a hitter in a crucial moment?
Maybe the players should go on strike to fight against this stuff. Helton would surely be in their corner.