Strike One: The good news? It doesn't look like the Colorado Avalanche will win their second straight President's Cup for finishing with the most points in the NHL during the regular season. Everyone knows that winning that award is pretty much a guarantee that you won't win the prize that matters, Lord Stanley's Cup. So there's that.
The bad news is that the Avs – who looked like a juggernaut a couple of weeks ago and were running away with the points lead – have now lost four straight games for the first time in more than two calendar years. They appear to have lost their mojo. (Meanwhile, the red hot Florida Panthers have overtaken Colorado for that points lead and the jinx that comes with it.)
It's been a long, grueling season for the uber talented Avalanche, and it's understandable that they might get caught looking ahead to the playoffs. But it's really a lousy time to fall into a slump of any kind. Maybe the worst time, in fact.
Despite an excellent performance from goaltender Darcy Kemper (with some very bad luck mixed in) Colorado's fourth straight regulation defeat came at the hands of the lowly Winnipeg Jets, when the tired and flat Avs let a 1-0 third period advantage turn into a 4-1 setback. The losses in this set of four games also include a defeat at the hand of the expansion Seattle Kraken.
Momentum is a real, powerful thing. Right now, this Avs team doesn't have any.
There are three games left on the schedule, two of them at home. Now would be a great time to flip the switch back to the "on" position. Can they? They'd better.
Regardless of whom the Avs meet in the first round of the postseason – set to get started a week from Monday – they'll have a fight on their hands. If the playoffs started right now, the opponent would be the Dallas Stars, who won two of the three meetings between the teams this season. Number eight seeds have knocked off top seeds plenty of times, including in 2017 when the eighth-seeded Nashville Predators swept the top-seeded Chicago Blackhawks.
It. Could. Happen.
The best way for something bad not to happen, and for this Colorado team to complete its mission and win the franchise's third Stanley Cup (and first in more than two decades,) would be to go into the playoffs riding some sort of hot streak, playing their best hockey, not their worst. Maybe they can gain momentum by winning the opening round? It's no lock, but it's not been much of an issue for the Avs in recent years. They swept St. Louis last season. But whatever momentum they had after doing so didn't last. What followed was a gut wrenching setback to Las Vegas, which happened after Colorado had taken a 2-0 series lead.
Lesson learned? We're about to find out. This is a team who's time is right now. There should be no excuses anymore.
It may not be time to panic, but the calendar says it is time to be concerned.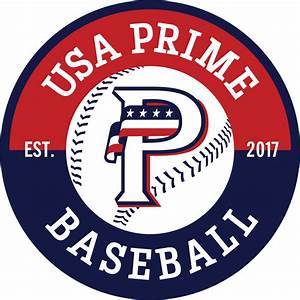 Strike Two: The Denver Broncos first selection in the upcoming NFL Draft will happen in round two (No. 64 overall, but you already knew that.) It's a round with a mixed history around here.
There was a time when that number two selection seemed jinxed. Names like Dwight Harrison, Kurt Knoff, William Gay, and Andre Townsend don't move the needle. Names like Shane Dronett, Allen Aldridge, Ian Gold and Tony Scheffler bring smiles, and "Oh, I remember him." They weren't difference makers.
Mention names Tim Crowder, Rahim Moore, Eddie Royal and Robert Ayars, and Bronco fans are likely to shake their heads and act disappointed, even though those players did have nice careers overall. Mention Brock Osweiler (2012) and you'll likely get a blank stare. Mention Montee Ball (2013) and the word "bust" will almost leap out of several mouths at once.
There have also been big busts like Charles Smith, Clay Brown, Orlando McDaniel and Paul Toviessi (perhaps the biggest Broncos draft bust ever) too.
Over the years, standout players like Barney Chavous, Rob Lytle, Vance Johnson and Clinton Portis have all been second round selections. So have solid players like Gerald Perry, Mark Cooper, Doug Widell and Glyn Milburn. Tatum Bell was a good second round pick. So was Zane Beadles.
The late Darrent Williams, the victim of a tragic shooting on New Year's Eve 2006, was the second round pick in 2005. Most think he was destined for stardom as a defensive back, but we'll never know.
The Broncos recent history with second round picks is pretty darned good, all things considered. Courtland Sutton (2018), Dalton Risner (2019), K J Hamler (2020) and Javonte Williams (2021) are all currently wearing predominantly orange and are major contributors. That speaks well for the pre-draft evaluation process. Drew Lock was also a second round pick in 2019 of course, and he did help bring Russell Wilson to town. After spending four seasons in Denver, 2017 second round pick DeMarcus Walker was a member of the Houston Texans last season and is now a free agent. Adam Gotsis also spent four seasons in Denver, and the last two with Jacksonville. Former CSU Ram Ty Sambrailo (2015) found his footing in Atlanta after spending two seasons as a Bronco (and the last two in Tennessee).
No other Broncos second round picks remain active in the NFL.
Surprisingly, even though there are 34 members of the Denver Broncos Ring of Fame, none of them were second round draft picks.
Players like Sutton and Javonte Williams hope to change that in the future. To do so, the team's on field fortunes have to improve a lot. Another solid second round pick this year could help advance that cause.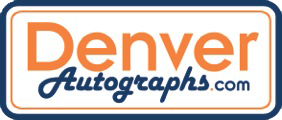 Strike Three: The trade that sent Nolan Arenado to the St. Louis Cardinals will never ever be seen by anyone anywhere as being anything less than a disaster. Lefty Austin Gomber could win 20 games and the Cy Young and the Colorado Rockies still did not get enough return for the future Hall of Famer. That's not even mentioning the $50 million cash advance sent to St. Louis along with those eight Gold Gloves.
It was a terrible trade, period. But in the end, there's some quirky symmetry here. Things may be working out to the satisfaction of all involved.
Back in 2013 the Rockies were hoping to draft a young infielder from Las Vegas via the University of San Diego named Kris Bryant. Colorado had the third selection in the draft, and the projections had Bryant being their pick. But the Chicago Cubs – owners of the second selection – surprised everyone nabbed Bryant. The Rockies went with Plan B, pitcher Jon Gray.
The Rockies had drafted Arenado out of high school in 2009, but it was that same 2013 season that he made his big league debut and won the first of his collection of Gold Gloves. Bryant made his debut with the Cubs in 2015. The two played the same position for the next several seasons (although Cubs Manager Joe Maddon began to move Bryant around the field in 2019 when he recorded the lowest fielding percentage among NL third baseman) and were considered rivals for "the best third baseman in MLB" at the time.
While Arenado was collecting Gold Gloves and Home Run titles in the National League, Bryant was winning the NL MVP and a World Series ring in 2016.
Imagine if both had been members of the Rockies? Almost happened.
That's clearly what Rockies owner Dick Monfort had wanted. He coveted Bryant so much that as soon as it was mentioned that Arenado wanted out of town, the only trade Monfort was going to give his okay to was a straight up Bryant-for-Nolan deal with the Cubs. But Chicago didn't cooperate (perhaps Arenado's mega contract scared them away?) and the move that would have actually made sense never happened.
Instead, Nolan was moved to the Cubs chief rival, the Cardinals before last season, and Bryant – in the final year of his contract – was sent to San Francisco before the trade deadline. He was in the final year of his contract.
Going into 2022, the Cubs opted to begin a rebuild with younger, less expensive prospects (and so far, so good on that) while Monfort and the Rockies were finally able to get their man in the free agent market after clearing (most of) Nolan's salary and Trevor Story's off the books.
So things appear to be working out for all involved. Arenado is off to a red hot start in St. Louis and is an early candidate for NL Most Valuable Player this season. The Cubs are doing well with their new young core, and the Bryant Era in Colorado is off to a good start as well. In this case, the trade that didn't happen still makes a lot more sense than the one that did.