Strike 1: Trying to repeat as champions in any sport is incredibly hard. Everyone knows that. Not only is everyone else gunning for you, but your ability as a squad to self "re-motivate," and overcome all the distractions that come along with the hardware gets tested every single day. It's often times too much to ask, which is why so few teams are able to do it.
This year, the Colorado Avalanche and the Golden State Warriors are trying to defend titles in the ongoing NHL and NBA postseason. While the Avs appear to be in a good spot to win their first round series and move on to Round 2, the Warriors are in a dogfight with the upstart Sacramento Kings, and are staring at a probable seven-game first round series that will take every bit of their available talent and energy to win. If they do get by the Kings, they are far from a sure bet to make it through the next round, either. To be honest, it doesn't look like the Warriors have that much left in their collective tank.
Golden State didn't have a great regular season, finishing sixth in the slightly down Western Conference and losing out on home court advantage for the playoffs. Superstars Steph Curry and Klay Thompson were mostly healthy all year, and they have their full roster complement against Sacramento. But these Warriors have already done the "repeat" thing, having won the NBA title four times since 2015, including going back-to-back in 2017-18. You have to wonder about their level of motivation now considering they have a legacy that's pretty much complete.
Maybe that mental edge has been missing this season?
Contrast that with the defending Stanley Cup champion Avalanche. Even after winning the Cup for the first time in two decades and spending the summer on the celebration circuit, it doesn't appear as if these Avs have lost anything in terms of drive and determination. After dealing with a season chalked full of injuries that robbed them of their captain, Gabe Landeskog, for the season, and many of their best players for long stretches, they stayed resolute. Unlike the Warriors, who – as great as they've been – folded when they lost star players like Thompson to season ending injuries, these Avalanche never stopped driving and believing that a repeat Cup run was theirs for the taking.
Colorado could have easily coasted into the postseason by finishing in the middle of the pack in the Western Conference, failed to get home ice, and gone into the playoffs with excuses at the ready. Who would have blamed them for getting bounced in the first round after all they've been through this season?
Not this bunch. They've proven that they have every bit of the mental toughness needed to defend the Cup. There's been no coasting. Just the opposite in fact. A late surge earned them another division title and home ice during the early rounds of the postseason. Even after they lost an edge in Game One against Seattle, they've surged back and look poised to dispatch of the Kraken and then test themselves against either Minnesota or Dallas, both of whom have battled Colorado on pretty even terms during the season.
A repeat isn't a sure thing, in fact it's unlikely. But it won't be because this group is not mentally tough. That they've proven already.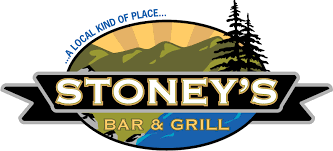 Strike 2: A likely Denver vs. Phoenix second-round playoff series could very well decide the NBA Championship.
The Nuggets and Suns are on a collision course, setting the stage for what will likely be the most anticipated second round NBA series in recent memory. Top-seeded Denver, with the two-time defending MVP, taking on the revamped Suns who feature a pair of sure fire Hall of Famers starring alongside a standout scoring guard and a seemingly unstoppable offense.
No other NBA teams have looked dominant or better than Denver and Phoenix to this point.
Nikola Jokic, Kevin Durant, Jamal Murray, Chris Paul, Michael Porter Jr and Devon Booker. That's quite a list of potential NBA Finals MVPs all taking the court together. So who, or what, will be the key to winning this series?
Defense.
Left open during a routine regular season matchup, it would be easy to see these two teams putting up 130, even 140 points against each other. The shooters are that good on both sides. No need to list the accomplishments of Joker or Durant, or even Paul, each of whom is already locked into a space in the Basketball Hall of Fame. What will likely decide a series between these two irresistible forces is the presence and stellar play of an immovable object. For Denver that's got to be Aaron Gordon.
Gordon has had his best season as a pro, and he should have been chosen for the NBA All-Star game. And while his offense – his dunking ability in particular – has earned him time on the highlight reels, it's his defensive ability that could tilt this series in Denver's favor. If Gordon can slow down Durant and the Nuggets can force someone else to beat them (which Booker is certainly capable of doing, but that's another story) Denver's deeper roster of shooters and playmakers can put Denver over the top.
Nuggets coach Michael Malone preaches defense first all the time. So doing so now, in the postseason, isn't any sort of change. It's just that much more important that the players buy in now. Denver won't simply be able to outshoot Phoenix. Durant and Booker are about as good as they come on the offensive end, and Paul's playmaking and distributing abilities are legendary. The Nuggets defense (with an assist from some ice-cold Minnesota shooting) looked better in the Timberwolves series. Denver has been more engaged at the defensive end, which has led to more transition points.
If they want to beat the oddsmakers (who have already made Phoenix the favorite to win the West) it can't be on the shoulders of Jokic to produce triple double stat lines. If Denver takes out the Suns and moves on and wins the franchises first ever NBA title, it will be Gordon and the unsung heroes at the defensive end who will be the MVP's.
Strike 3: ESPN wasn't there, Jay Norvell wasn't sporting a cowboy hat, and only a couple thousand diehards ("a small gathering" as one former Ram player put it) braved cold temperatures to watch the Colorado STATE spring football game. In other words, it was a spring game like most spring games of years past in Fort Collins, and in Boulder.
While newly minted University of Colorado fans who jammed Folsom Field were just discovering that spring football even exists, it remained mostly quiet in the Fort. That allowed Norvell and his staff – who's first season in green and gold was painful, forgettable and yet necessary, to begin to turn the page on the struggles of the Mike Bobo era and the complete failure of the brief Steve Addazio tenure. Rams fans are now expecting a big turnaround in the program's on-field fortunes, starting in September.
CSU is in a different place than CU right now. Colorado's excellent business decision to bring the Deion Sanders Show to Boulder brought the Buffaloes program precisely what was needed after a 1-11 season. The program badly needed the kind of attention (and revenue) a big name coach and national TV audience can bring. By all accounts, it could not have gone much better.
Meanwhile, Colorado State got exactly what they needed out of spring football, too. No fanfare, no bright lights, and no distractions. Just the opportunity to put in the kind of steady hard work that's equally badly needed for a program that hopes to make a big jump from 3-9 in Norvell's first season and back into contention for a Mountain West title. Last year, the Rams head coach watched his offense – dubbed "Fort Air Raid" before the season – fail to score 20 points in a single game even once in 12 tries. Clearly things have to get better. Fast.
Sophomore-to-be quarterback Clay Millen has all the tools to be a top flight college signal caller. He should have more experienced weapons at his disposal next fall too, with receivers Tory Horton, Louis Brown and Justus Ross-Simmons ready to become standouts. Like Sanders, Norvell's roster overhaul isn't complete. CSU expects upwards of 50 new faces to be on hand when fall camp starts in August. That includes all the players that are likely to compete for the starting running back position.
Transition – and high expectations – are things both programs have in common.
With the prospect of more conference realignment hovering over both schools, the summer months may include headlines that have nothing to do with what's happening on the field. But for CSU, almost everything hinges on Norvell being able to make CSU football competitive again ASAP. If CU leaves the Pac-12 this summer as some expect, then a successful Colorado State program, now equipped with top shelf facilities, could be seen as a potential replacement given their shared TV market.
The two teams – and their vastly different situations – face off on Sept. 16 at Folsom Field. Should be quite a show.