Strike One: They've been on this doorstep many times before, only to be denied. Will this time be any different?
Colorado Avalanche fans are dying to find out.
It's a familiar situation. As the regular season winds down, the Avs have the best record in the NHL – same as last season – and appear on their way to a second consecutive President's Trophy, given to the team that finishes the regular season with the most points.
There are no parades for winning the President's Trophy.
In fact, winning the regular season is often something of a jinx when the playoffs roll around. Since it was introduced back in the 1980's, the 35 President's Cup winners have won the Stanley Cup just eight times.
The most recent team to capture both was the Chicago Blackhawks – nine seasons ago.
The reasons are multiple and varied of course, but there's no question that the style of play changes in the postseason, and the game gets officiated differently. Most of the time things get slowed down, "mucked up" in hockey verbiage. The play gets more physical, and teams like the Avalanche, built to play fast, don't get as many chances to do what they want to do.
So the question is, can this version of the Colorado Avalanche adapt their game to what's most common and what works during the playoffs?
The recent trade that brought physical defenseman Josh Manson to town is a pretty good indicator that Joe Sakic and the Avs front office are looking ahead. While fellow defenseman Cale Makar is wowing folks with his electric play in the offensive end, Manson is a straight up, keep the other guys from scoring kind of player, and he should help. So should the presence of "old-school enforcer" Kurtis MacDermid, who was not wearing an Avs sweater last season when Colorado lost all their momentum – and ultimately the series – after on-ice altercations with the Las Vegas Golden Knights.
MacDermid is around to make sure other teams don't take liberties with Avs star players.
Even if they won't get pushed around or bullied this time around, the fact is that the returning Avs stars – guys who get paid to put the puck in the net – are the ones who have to adjust their games. That doesn't mean Nathan MacKinnon and Mikko Rantanen suddenly have to become thugs or anything (Nazem Kadri does need to stay out of the penalty box) but they do have to play better in tighter spaces and be more effective playing a style they don't particularly like to play.
If they can do that – be better at being a tick slower and more physical – they might really like the end result.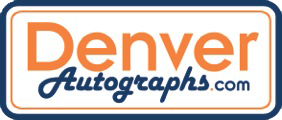 Strike Two: Fans who came to see Kris Bryant in a Rockies uni during the early part of spring training instead left Talking Stick talking about Ezequiel Tovar.
Who?
The 20-year-old Tovar is Colorado's next "it" guy. The club's next future star middle infielder – the way Trevor Story and Brendan Rodgers once were. Dude has skills. In his first nine games this spring, the young shortstop went 11-for-20, that's a .550 clip, including belting three home runs. And he's been equally impressive with his glove. Projected as one of the organization's very best prospects, Tovar has not disappointed at all.
Even after his stellar performances, Tovar was optioned back to minor league camp over the weekend, much to the dismay of many Rockies fans, who don't fully understand the developmental process.
Sometimes a great spring can be a jumping off point for a player, but rarely does a kid who's never played a game above High-A ball make the jump to the big leagues based on some exhibition game performances. Doesn't work like that.
Yes, Tovar has big league skills. But so did Roberto Mejia.
Back in the Rockies inaugural season of 1993, Mejia was the new organization's Tovar. He was a super skilled young Dominican infielder who had come over from the Los Angeles Dodgers in the expansion draft and had "can't miss" on the back of his jersey.
Only he missed.
Colorado began that first season with Eric Young playing second base. But Mejia was in Triple-A Colorado Springs doing big things and fans and local media were clamoring for him to be promoted. Around the All-Star break, and despite the public statements by Sky Sox personnel who had watched him every day warning that he wasn't ready, Mejia got the call. His numbers said he was ready: 14 home runs and a .299 batting average in his first half season of Triple A baseball.
He wasn't.
EY was moved to the outfield to make room for Roberto, who struggled immediately. The giant hole in his swing that the Sky Sox people had seen got exploited by big league pitchers. Mejia struck out 63 times in 65 games during the second half and hit just .231.
The pattern repeated in 1994 and 1995. First half success in Colorado Springs, second half dud as a Rockie. For his career, Mejia, who was a great kid and teammate with a world of potential, posted just a .217 batting average and a WAR of negative two. He was gone after the '95 season and was out of the big leagues before he turned 25.
It's fair to wonder what "Money" as he was called, could have done if he's been coached up a little better and not rushed to the show before he was ready.
Big league teams don't make mistakes like that very often, especially now in the information age. This Colorado front office won't do that with Tovar.
They've already brought in veteran shortstop Jose Iglesias to man the spot formerly held down by Trevor Story. He's a very solid glove who won't hit much, doesn't cost very much, and will be very replaceable once the future – Tovar – is actually ready for the gig.
How long will that be? A year? Two?
Even after being told he was going back to minor league camp, Tovar played in a split squad game against Cincinnati and laced another double, his 10th big league hit of the spring. His big days at Talking Stick for this year may not be over just yet.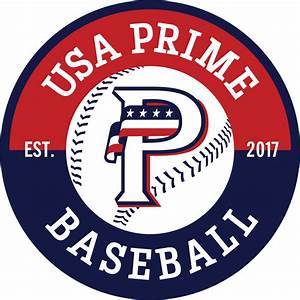 Strike Three: The Denver Nuggets front office can be forgiven if they're actually saying – under their breath and amongst themselves of course – "Wait 'till next year."
Because that would be the smart way of looking at things right now.
Depending on whom you believe, Jamal Murray is either close to returning or not coming back at all this season. Same with Michael Porter Jr. "Mid-March" has come and gone.
There's still this hope that the two stars will bounce back onto the court and come to the rescue of MVP Nikola Jokic, who's been carrying a big load. The duo could make triumphant returns to the court and lead the Nuggets deep into the playoffs. Every Nuggets fan wants to see both of these "max contract" guys back in action, and who's not excited about the prospect of seeing the "bubble" versions of both helping lead Denver into a better playoff position? Let's face it, with Joker, Aaron Gordon and that healthy duo, the Nuggets could be among the favorites to win the NBA Western Conference and perhaps even the Larry O'Brien Trophy.
There's just one problem with that scenario. It's totally unrealistic. Even if they both come back and try to play, neither will be close to 100% efficiency. Quite the opposite in fact. Who knows if either or both could even contribute as starters at all this season? The bubble was a long time ago now.
In all likelihood, both players would be rusty, sluggish and perhaps even detrimental versions of their former selves, hurting the team and leaving themselves more susceptible to another injury that could put them back years.
These are very serious injuries/surgeries both are coming back from. It takes a good long while to get all the way back. It will probably be several more months before they are NBA ready, actually.
Therefore, Murray and MPJ would both be best served by simply shutting it down for this season.
And so would the Nuggets, actually.
Jokic could use some rest. The entire team – heck, the entire organization – could use a breather and a reboot. An early playoff exit would give them that opportunity and depending on what they decide to do during the upcoming off season, at the very least they could bring the current group – plus Murray and Porter Jr – back intact next fall. Healthy, hungry and ready to ball out.
In 2022-'23, Denver – if they played it right – would have a legit shot at winning their first ever NBA title.